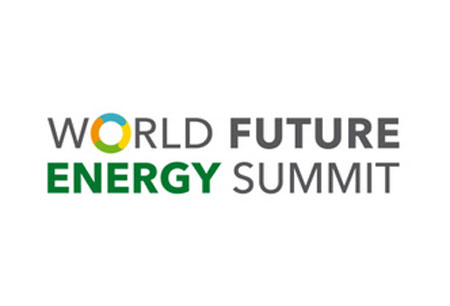 World Future Energy Summit
(16 January 2023 - 18 January 2023 )
Venue:
Abu Dhabi National Exhibition Center
Location:
UAE , Abu Dhabi
About the
event
Covid-19 Update
The World Future Energy Summit 2023 will be hosted as a face-to-face exhibition. The hosting dates for the event are 16.01.2023 - 18.01.2023, and the hosting location is the ADNEC in Abu Dhabi. The event venue for the Summit will feature the latest Covid-19 prevention measures. These will include precautions such as social distancing and the 3G admittance policy. Participants must present before entry documents such as proof of recovery certificates. Due to travel restrictions, such papers must also be shown when arriving in the UAE.
Introduction
As global and regional sustainability become constant talking points and advancing renewable energy positions itself as a necessity for the world, World Future Energy Summit is ever more relevant. The international exhibition arrives in Abu Dhabi, UAE with close to 700 exhibitioners to showcase where technology can meet the policy for cleaner energy. The edition is popular with leaders, experts, decision-makers, policymakers and corporate juggernauts. Right now, Travel 2 Fairs ltd can get you hotels in Abu Dhabi at your desired price point.
Travel 2 Fairs ltd makes business travel a simple process that delivers to you a hotel booking online in a manner of hours. How do we achieve this? Through a large database and strong relationships with hotels, apartments and hostels in Abu Dhabi. We can easily search for precise location, price and star rank based on your criteria. Receive the most value for your money with our service and fully take advantage of World Future Energy Summit. The conference is a must! The program has scheduled talks, seminars, panel discussions and special breakfast briefings. You leave the event with in-depth knowledge of the latest developments.
Past Editions
2022
The World Future Energy Summit in 2022 took place between 17.01.2022 and 19.01.2022 as a live trade fair. The event took place at the ADNEC in Abu Dhabi, UAE. The event featured the latest Covid-19 safety measures, including the 227 exhibitors being asked to show documents such as proof of recovery before entry.
Our visitors
for the event
Our
Clients