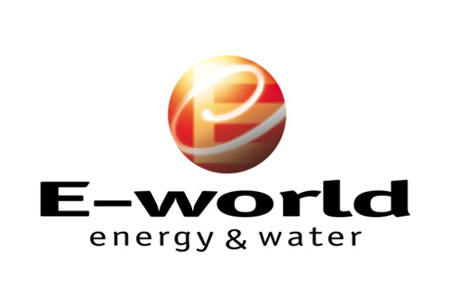 E-World Energy & Water
(23 May 2023 - 25 May 2023 )
Location:
Germany , Essen
About the
event
COVID-19 Update
E-World Energy & Water 2023 will take place as a live event between May 23rd – May 25th at Messe Essen. Due to Germany lifting its domestic restrictions in April 2022, the venue will not feature strict Covid-19 safety protocols. Participants will be advised to follow recommendations such as maintaining a social distance of 1.5 metres and wearing face masks in indoor areas. Attendees do not need to present a 3G entry document upon arrival due to the country removing its travel limitations.
Calling Card
E-World Energy & Water is the leading international trade fair for the energy sector in Europe. As such, it's the best platform to network, touch base with existing partners and generates new leads. Not only is this the place to grow your reputation and expand your business, but you also get to see the future of energy and water management in real-time. The international trade fair is held on an annual basis in Essen, Germany. Editions are staged sometime in February and last for a total of three days total. Messe Essen serves as the official venue for E-World Energy & Water.
Business Potential
E-World Energy & Water keeps its eyes on the future of the energy and water sector. Not just with the main technologies, but also related fields. Trade visitors come in order to experience cutting-edge innovations and concepts surrounding smart grid technology, wastewater engineering, billing software, solar thermal, water networks and gas storage. The audience is also varied with visitor profiles featuring research institutions, consultants, students and graduates, service providers and utility companies both private and public. The main reason for attendance is networking with the intention to make new purchases, so it is an ideal ground for startups and established companies to attend. Companies you are likely to encounter include DIGITAL renewables, Man in Black Media, Fukushima Prefectural Government, Market Intelligence Group SA and FutureCamp Climate.
Did You Know?
E-World Energy & Water works towards the professional exchange between experts in the fields, so visitors can look forward to an exceptional program. There's a Congress, Expert Forums and Web Sessions on the menu, which are highly informative and introduce visitors to fresh concepts. Starting now, E-World Energy & Water is going to reformat its support program around themes. The expert forums and panel discussions will be divided across Trading, Infrastructure and Customer Solutions. Students and recent graduates have much to gain in getting their foot in the industry at the Career Forum. E-World Energy & Water also supports new businesses. Just go to the Business Speed Dating aimed at founders, startups, and scientists looking for investors. All it takes is an 8-minute session with the right contact.
Your Hotel Room in Essen
Invest in your business trip with hotel accommodation for trade shows selected for your specific need. Travel 2 Fairs ltd works with you to send you hotels in Essen with an ideal location and price tag. You're able to select the hotel offers that work best for you and place you near Messe Essen for a quicker commute. We have long worked with large groups, so you can query for parties of twenty people and more. The entire registration process takes up to a day and you leave all details to us. In addition, Travel 2 Fairs ltd assists with logistics as well. You can request a rent-a-car or an airport transfer in both direction, whether it's private or shared.
25,000
international visitors
53,000+
sq m of exhibition area
813
international exhibitors
Our visitors
for the event
Our
Clients