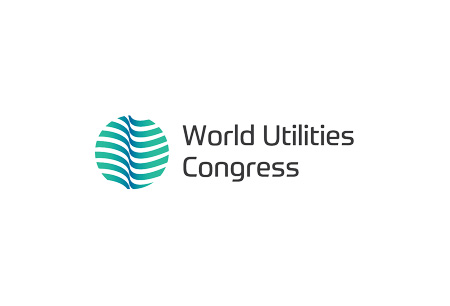 World Utilities Congress 2024
( 9 September 2024 - 11 September 2024 )
About the
event
Update
World Utilities Congress 2024 will occur between the 9th and 11th of September 2024. The ADNEC will not feature coronavirus safeguards. Yet, attendants may be asked to show 3G documents at the organiser's discretion. Abu Dhabi does not incorporate travel limitations.
Preface
The World Utilities Congress is among the key trade fairs for the utility sector. It is an annual trade show hosted at the ADNEC (Abu Dhabi National Exhibition Centre). The event features over 9,300 participants, including over 8,000 visitors. Attendants furthermore feature 763 delegates, 245 speakers, and over 60 exhibitors.

Participants represent Canada and Germany. They also present the United States, India, and the UK. Attendants can complete various goals, such as increasing brand recognition. Participants can also generate sales leads and launch new products. They can furthermore broaden business networks and overview markets. 81% of exhibiting deem the World Utilities Congress to be essential. 82% have confirmed their attendance for the upcoming iteration.
About the World Utilities Congress
The World Utilities Congress Abu Dhabi receives attendees from over ten industries. These feature the utilities, financial, R&D, engineering, manufacturing, and energy industries. The water service sector likewise attends. So do the education, construction, distribution, contracting, IT, oil, gas, and building industries. Environmental security and legislation agencies also take part in the trade exposition.

World Utilities Congress' exhibitor list includes diverse leading enterprises, such as:
KEPCO;
ABB;
Baker Hughes;
Huawei Tech;
Hitachi Energy Systems LLC;
Toshiba;
Rolls-Royce SMR;
Schneider Electric;
Aalborg CSP;
Blackline Safety Corp;
Shell;
Honeywell;
Siemens Energy;
General Electric;
Xylem;
Westinghouse Electric Company.
Such companies take part in an engaging and diverse schedule. It includes showstoppers such as the exhibition and the Nuclear Energy Leadership Forum. Attendants also should not overlook the Strategic Conference and the Technical Conference.
World Utilities Congress Accommodation
Secure appropriate lodging for the World Utilities Congress with Travel 2 Fairs Ltd. All that is necessary is to inform us about the rooms you need, how much you wish to spend, and your desired location. Travel 2 Fairs Ltd manages the rest. Reserve lodgings next to ADNEC. This will improve your commuting time by gaining invaluable public transport access. We can inform you of the top-quality routes to take to the locale. Apart from reasonable lodging accommodation for expositions, we likewise provide transport services. One travel method to your hotel is to have a rentable car expecting you at the airport. Another is to schedule an airport transfer in both directions.
Event information might be outdated because of the coronavirus pandemic. More information is available from the organiser.
Past Iterations
World Utilities Congress 2022
The 2022 inauguration iteration occurred as a live trade exhibition at the ADNEC. It was attended by more than 10 000 visitants, 120 exhibiting firms, and more than 200 lecturers. They also featured 1 000 conference delegation members.
71
Participating Countries
Our visitors
for the event
Our
Clients