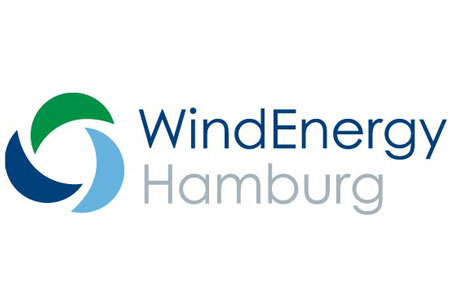 WindEnergy 2024
(24 September 2024 - 27 September 2024 )
Organizer:
Hamburg Messe und Congress
About the
event
Update
The WindEnergy Hamburg 2024 Edition will take between the 24th and 27th of September 2024. The face-to-face event will not have coronavirus safeguards in place. This is because Germany removed its pandemic restrictions.
Preface
WindEnergy Hamburg (Windenergie Hamburg/Windenergie in Hamburg) is one of the most extensive wind power trade exhibitions. It reflects the wind industry's dynamism across the whole value chain. It is the central meeting event for various specialists, industry executives, and young companies and occurs in an exposition area of 65 000 m². The event occurs annually in Hamburg Messe und Congress GmbH. Windenergie Hamburg is attended by 1 400 exhibiting companies from 40 countries and 35 000 visitants from 100 nations. Many travel from Switzerland, Canada, Sweden, the United States, and Belgium.
About WindEnergy Hamburg
WindEnergy Hamburg shows the latest developments in the wind industry. This includes the latest innovations and new market potentials. It also showcases novel means to meet challenges. The event furthermore helps attendees network with leading companies and innovators.

WindEnergie in Hamburg aids in completing such business goals via its comprehensive event schedule. This includes a detailed exhibition which presents the latest innovative wares related to the wind energy sector. Such enclose wind turbines, energy repository cells, system automation, system grids, offshore and onshore solutions, et cetera.

Additionally, WindEnergie in Hamburg features various forums and conferences. Among them is the New Horizons Stage. It discusses the latest regulatory, political, and industry challenges, such as new sustainability policies. These are discussed by leading specialists from enterprises and regulatory agencies. Such participants take part in various sessions, such as the Policy Briefing.

Similar in intent is the Speakers' Corner. It features various exhibitors presenting and discussing solutions such as FPT software and sustainability within corporate behaviour. This is done via comprehensive debates hosted by representatives of the exhibiting companies. Such include Kawasaki or Multiversum. The Exhibitor Events are similar to the Speakers Corner. They feature exhibiting companies showing their most up-to-date solutions, such as international hydrogen and PtX project support mechanism.

Participants should also consider attending the Global Markets Theatre. It discusses the industry's most imminent and pivotal challenges. Such include matching supply and demand, achieving sustainability, and securing wind supply chains. These are discussed via sessions such as the CEO panel.

One of the central sub-events of the event schedule is the H2EXPO & CONFERENCE. It is a comprehensive expo and conference that features innovators from the political and business spheres exchanging information on the most up-to-date hydrogen economy topics. Such include solutions for energy challenges such as improving wind energy efficiency.

WindEnergy Hamburg's exhibitor list features many leading companies, such as:
ABB;
Acteon Group;
ADLER;
Airbus;
Alterric;
Ammonit;
Avanti Wind Systems;
Bachmann;
Beckhoff Automation;
Boston Energy Limited;
Roxtec Group;
Thyssenkrupp;
Engie;
Schaeffler;

Cargill;
Castrol;
Dassault Systemes;
DEKRA;
Denker & Wulf AG;
Deutsche Windtechnik;
DuPont;
DVV Media Group;
E.ON;
Eickhoff;
ENERTRAG;
TUV;
Kawasaki;
KODIAK;

ExxonMobil;
Fraunhofer;
Holmatro;
Honeywell;
Hutchinson;
ILME;
Liebherr;
Lincoln Electric;
Lufthansa;
Panasonic;
Siemens;
Schneider Electric.
WindEnergy Hamburg can help the energy production, logistics, construction, engineering science, fabrication, funding, insurance policy, and R&D sectors.
WindEnergy Hamburg Accommodation
Procure suitable accommodation for WindEnergy Hamburg with Travel 2 Fairs Ltd. All that is necessary is to inform us about the rooms you need, how much you wish to spend, and your desired location. Travel 2 Fairs Ltd manages the rest. Reserve lodgings next to Hamburg Messe und Congress. This will improve your commuting time by gaining invaluable public transport access. We can inform you of the top-quality routes to take to the locale. Apart from reasonable lodging accommodation for expositions, we likewise provide transport services. One travel method to your hotel is to have a rentable car expecting you at the airport. Another is to schedule an airport transfer in both directions.

Event information might be outdated because of the coronavirus pandemic. More information is available from the organiser.
Past Iterations
WindEnergy 2022
WindEnergy Hamburg 2022 took place between the 27th and 30th of September 2022 in Hamburg Messe und Congress in a face-to-face format. The event site did not include coronavirus safeguards. This is because Germany removed its pandemic restrictions. Over 1 400 exhibiting companies and around 30 000 visitants from 92 nations attended the edition.
1482
exhibitors from 40 countries
35,000
visitors from 100 countries
Our visitors
for the event
Our
Clients