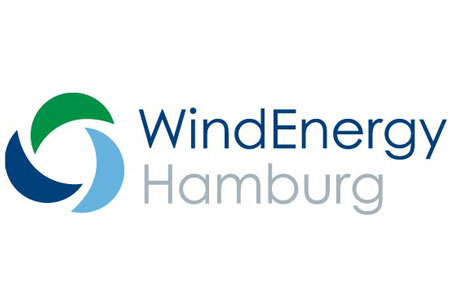 WindEnergy
(24 September 2024 - 27 September 2024 )
Location:
Germany , Hamburg
Organizer:
Hamburg Messe und Congress
About the
event
Event Announcement
The Wind Energy Hamburg 2024 Edition will take between 24.09.2024 and 27.09.2024. The face-to-face event will not have a stringent Covid-19 prevention plan in place. This is due to the removal of the country's domestic restrictions. Germany does not have travel limitations in place.
Calling Card
Wind Energy Hamburg is the world's largest global congress and expo. It reflects the wind industry's dynamism in all facets and across the whole value chain. It is the key meeting event for designers, manufacturers, suppliers, and financiers. Furthermore, it is similarly a vital meeting event for both offshore and onshore operators. Wind Energy is the networking location of industry leaders and young, innovative companies. It is the event where innovation potential and pioneering spirit meet on 65,000 m² of exhibition space. The event is held at Hamburg Messe und Congress GmbH in the city of the same name.
Business Profile of the Event
The event is attended and visited by many notable companies. These include, for instance, 1Stopwind Ltd. - a rotor blade repair company. Another example is 24SEA - a structural health monitoring system developer. Other notable attendees include 3E - a software developer for renewable energy projects. It also includes 3M Wind Energy Solutions - wind turbine solution developers. Besides the previously mentioned, Aerodyne AtSite has also attended this expo and congress event. The company is among the leaders in the energy and infrastructure sector.
Did You Know?
Wind Energy Hamburg will show the latest developments in the wind industry. This includes the latest innovations and new market potentials. It will also showcase ways to meet challenges. The event will furthermore help attendees network with leading companies and innovators.
Among the topic and subject areas attendees can look forward to are the following:
Dynamic markets will focus on developing new market potentials. This will include showcasing top player and hidden champion strategies.

Cost efficiency with emphasis placed on the latest innovations for boosting efficiency.
Auctions including best-practice examples and success strategies
Project management with focus on ways to meet environmental, political, and geographical challenges
Smart Energy. This will include topics related to power generation, integration, and sector coupling. An example of the subject is the benefits of digital operations management.
The event has the potential to provide valuable insight for many specialists. It can also help many companies from the whole supply chain. This includes the information & services providers, and the deconstruction companies. It will also provide information for operation & maintenance contractors. Similarly, storage & system integration developers should consider visiting. Additionally, the Wind Energy can help the following companies or specialists:
Energy Supply & Grid Operation

Logistics & Port
Construction & Installation
Project Planning
Plant engineering & component manufacturing
Financing & Insurance
Design & Engineering
Research & Development
Attendees can enjoy the contact fair "Wind Energy Match". - an event where visitors can meet for exchanges including practical approaches.
Your Hotel Room in Hamburg
Choosing a suitable hotel accommodation for your specific needs is important. It can help in making the most from your business trip, especially when visiting an event such as Wind Energy. Travel 2 Fairs ltd can help you by sending you hotels in Hamburg with an ideal location and price range. In doing so, you will be able to select the hotel offers that suit your needs. Such as for instance, being closer to Hamburg Messe for a quicker commute. We have experience in working with large groups, including parties of over 20 people. It should also be noted that you can leave all details to us after sending a query. Additionally, Travel 2 Fairs ltd assists with logistics as well. For example, you can request a rent-a-car or an airport transfer in both directions.
Logistics
Wind Energy Hamburg lasts 4 trade days. It is a biannual event hosted by Hamburg Messe + Congress GmbH and Wind Europe. The venue where Wind Energy takes place is known as Hamburg Messe und Congress GmbH. Visiting hours are from 10 am to 6 pm between Tuesday and Thursday and from 10 am to 4 pm on Friday.
The fair can be reached through various public transportations. For instance, when travelling from Hamburg Airport by taxi will reach the venue in 20 minutes. The messe is also connected to Berlin, Frankfurt, and Cologne through express trains. The long-distance railway stations are 300 metres from the entrances of the venue. Furthermore, there are 3 S-Bahn and underground stations are within walking distance. Similarly, the messe is not far from the centre of the city or its neighbouring cities. Hamburg is a well-developed metropolis. Because of this, it has many convenient modes of transport. These include regular ferries to Scandinavia, and an extensive underground railway network. There is also a shuttle bus which runs free of charge between 9:30 am and 6:30 on all exhibition days. It stops at the venue's West Entrance, allowing attendees to maximise visiting hours.
Besides easy navigation and transportation, Hamburg has other conveniences. These feature several areas of entertainment and many locations to dine and sleep. These include, for instance, around 10,000 hotel rooms in all categories. Likewise, around 1,000 restaurants and bars can be found. These hotels and restaurants can be found both around and in the messe. They can also be found in convenient locations around the city. Many of the hotels and eateries are concentrated in the centre of Hamburg. The hotels include from simple guest houses to 4 or 5-star hotels. Similarly, depending on your preference, restaurants can range in prices and cuisine.
Audience and Statistics
Wind Energy Hamburg is attended by 1400 exhibitors from 40 countries. Of the 1400, 840 are onshore while the remaining 560 are offshore. 35000 Visitors from 100 countries attend the event. Many of them come from Germany, Switzerland, Austria, the UK, or Canada. Similarly, many visitors are from Poland, the Netherlands, Denmark, Sweden, the USA, and Belgium. Both exhibitors and visitors represent a diverse range of industries. These include information & services, project planning, design & engineering, research and development, and others. It also includes representatives from plant engineering & component manufacturing. These include companies who specialise in the production of wires, rotor blades and so on. Additionally, many finance & insurance companies attend the event, including notable stakeholders.
Past Editions
2022
Wind Energy Hamburg took place in a face-to-face format between 27.09.2022 and 30.09.2022 in Hamburg Messe und Congress. The venue did not feature Covid-19 safety measures due to Germany removing its pandemic-related restrictions. Over 1,400 exhibitors and around 30,000 visitors from 92 countries attended the edition.
1482
exhibitors from 40 countries
35,000
visitors from 100 countries
Our visitors
for the event
Our
Clients