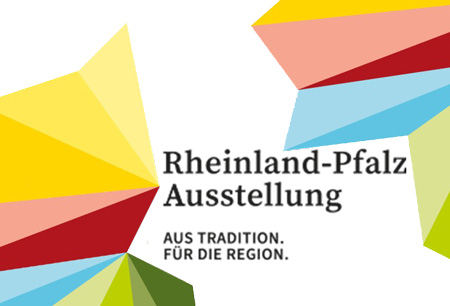 RHEINLAND - PFALZ AUSSTELLUNG 2024
( 7 March 2024 - 10 March 2024 )
Organizer:
RAM Regio Ausstellungs GmbH
About the
event
Update
RHEINLAND - PFALZ AUSSTELLUNG 2024 will be hosted between the 7th and 10th of March 2024. It will occur in Messepark Mainz-Hectsheim. The venue will not feature coronavirus safeguards due to the removal of the country's restrictions related to the pandemic.
Introduction
Targeting the home and garden sectors, RHEINLAND - PFALZ AUSSTELLUNG sets itself apart as a leading international exhibition for the consumer goods industry as well as the surrounding regions. The event welcomes over 70,000 industry insiders. Come join the more than 700 exhibitors preparing to launch new products in a friendly atmosphere. Now is the time to get hotels for RHEINLAND - PFALZ AUSSTELLUNG and Travel 2 Fairs ltd pinpoints the best deals selected for your budget. Receive your hotel booking online in a manner of hours!
Business travel doesn't need to strain your finances and Travel 2 Fairs ltd proves with a flexible service that matches accommodation to your budget flawlessly. No more will you spend more than you wish or can afford. At the same time, our service saves you time. The whole process from the short initial consultation to confirmation can take up to one business day! RHEINLAND - PFALZ AUSSTELLUNG is worth the investment as you get to meet with distributors, wholesalers, store chains, importers and more. Product categories cover health and wellness,energy efficiency, media and living, tourism and renovation.
Our visitors
for the event
Our
Clients