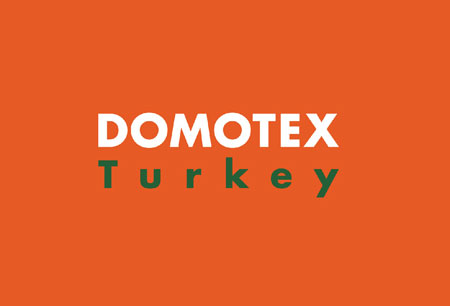 DOMOTEX Turkey 2023
(10 July 2023 - 13 July 2023 )
Organizer:
Deutsche Messe AG
About the
event
Update
DOMOTEX Turkey 2023 will take place between 10.07.2023 and 13.07.2023 at the Gaziantep Ortadogu Fuar Merkezi. The edition will be held as a live event. Attendees will have to follow several safety measures during their participation, including adhering to a specified social distance. They also need to perform regular hand hygiene.
Introduction
Newly rebranded to DOMOTEX Turkey, the international exhibition for innovations, trends and best practices in carpet manufacturing and home textiles returns to Turkey bigger than ever. Programming has been scheduled for mid-spring. Right now predictions about attendance circle around 9000 trade visitors that represent new markets in the Middle East to showcase your latest products. Don't miss this opportunity and get started on the hotel accommodation for trade fairs. Travel 2 Fairs ltd streamlines the entire process behind booking your stay to a single day.
How do we achieve this? Travel 2 Fairs relies on an ever-growing database of hotels to narrow down all potential hotel offers that match your needs. We work with clients, both large and small, and we can tailor business travel accommodation to any budget and preference. All our offers position you close to public transport for an easy time navigating the city. Invest smartly in DOMOTEX Turkey to return home a winner. The exhibition serves as a great launch pad for new markets. Product launches do very well to generate buzz and create brand recognition. Not to mention the benefits of researching market trends in the Middle East.
Past Editions
2022
DOMOTEX Turkey 2022 marked the successful restart of the event and of Turkey/s carpet and flooring industries. The event took place between 14.05.2022 and 17.05.2022 as a live event at the Gaziantep Middle East Exhibition Center. The event venue featured Covid-19 safety measures such as social distancing. It featured 216 exhibitors on around 25,000 m2 of event space. Their wares were examined by 18,250 visitors from 103 countries, including 3,130 participants who had travelled from abroad. The edition received a 25% increase in visitor rate compared to the last pre-pandemic edition.
Our visitors
for the event
Our
Clients