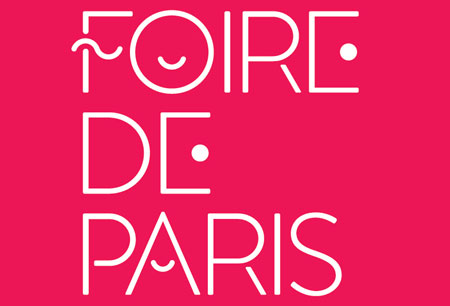 Foire de Paris
(27 April 2023 - 8 May 2023 )
About the
event
Update
Foire de Paris 2023 is a fact! Organisers are bringing back the international trade fair for a spectacular live edition scheduled for 27.04.2023 to 08.05.2023. Shareholders and brands alike are optimistic the event will allow exhibitors to reconnect with their core audience. Paris expo Porte de Versailles will not feature thorough COVID-19 health and safety measures due to the removal of the related domestic restrictions. France currently does not have travel limitations.
Foire de Paris – A Brief Introduction
Every spring Foire de Paris causes a commotion with the general public and trade buyers alike. The long-running trade fair for consumer goods, fashion and decoration showcases the very best in consumer trends for twelve whole days in Paris, France. Editions are massive affairs that register over 524,000 visitors – the perfect venue for exhibitors to reach new audiences and generate great sales numbers for the first half of the year. There are usually over 1700 international exhibitors with a booth. Most are based in France, but you also have a good mix of brands from 50 countries.
An Industry Profile
Foire de Paris is as famous as it is thanks to its long history and generous product portfolio. There are six themed segments, which capture every person's desire – House & Lifestyle, Arts, Crafts & Culture of the World, Well-being, Fashion & Accessories, Leisure & Everyday Life and Wine & Gastronomy. It readily embraces innovation, but also tries to maintain heritage. One of its biggest highlights is the LEPINE innovation contest, which grabs the attention of many startups and most of all companies, which can benefit from the new technology. Foire de Paris is open to everybody, from end consumers to skilled trade and buyers.
Travel 2 Fairs Takes You There
Discover all the excellent hotels and apartments all over Paris, France. Travel 2 Fairs ltd has a database with quality deals at every price point. Need to stay on budget? Want luxurious accommodation? We'll get you exactly what you need and in a comfortable distance from Paris expo Porte de Versailles. You enjoy a short commute, whether it's a short walk away or a brief ride on the metro. Travel 2 Fairs ltd works with groups of any size. You can be flying in alone or travelling with twenty others. We will accommodate you. Check in with your personal travel assistant today!
Past Editions
2022
Foire de Paris' Comeback 2022 edition took place between 28.04.2022 and 09.05.2022. It was held at the Paris Expo Porte de Versailles and did not feature Covid-19 safety measures due to the easing of the domestic restrictions. The event received 1,159 exhibitors from 41 countries.
Our visitors
for the event
Our
Clients