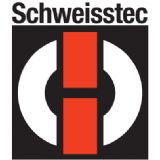 Schweisstec
( 7 October 2023 - 10 October 2023 )
Location:
Germany , Stuttgart
Organizer:
P. E. Schall GmbH & Co. KG
About the
event
Schweisstec 2023 will take place between 7.10.2023 and 10.10.2023 as a live event. Messe Stuttgart will welcome metal industry professionals amidst the latest COVID-19 safety protocols. Compliance is required of both trade visitors and exhibitors. A 3G entry policy will be one of the safety measures included in the plan. Before being admitted, attendees must present negative tests, immunisation certificates, and recovery documents. Such documents must also be shown when arriving in Germany due to the travel restrictions.
Another edition of SCHWEISSTEC draws near on the professional calendar for the joining technology and sheet metal processing industries, where you have exhibitors unveiling the latest technical applications and demonstrating new machinery. The international trade fair drops in for four days in early November and Germany is preparing to welcome trade visitors in the thousands. Be diligent in your business travel arrangements and have your stay figured out while hotels in Stuttgart are plentiful and affordable. Travel 2 Fairs ltd, as a specialist on online hotel reservations for trade fairs, knows where to identify great deals.
SCHWEISSTEC builds up brands through plentiful exhibition space and demonstrations for the entire value chain, where clients with real buying power can place orders. Product categories include battery equipment, beam welding, brushing machines, connecting processes, engine parts, cordless angle drills, generators, hot-dip galvanizing, mechanical joining technology, motors, pipe bending machines and so many more. Invest in your booth and product presentation, and leave us to minimize the expenses for your hotel stay. Travel 2 Fairs ltd sends you a list with custom-picked deals that are light on your budget and cut your daily commute short.
Past Editions
2021
Schweisstec 2021 was a face-to-face expo that ran concurrently with Blechexpo. Between October 26th and October 29th, 2021, the event took place at Messe Stuttgart. Covid-19 prevention measures were in place at the event venue, including a 3G entry policy. Attendees were required to show proof of immunisation, recovery, or negative test results. There were 953 exhibitors at the live show.
Our visitors
for the event
Our
Clients