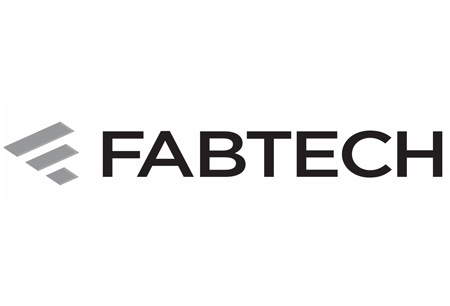 FABTECH 2024
(15 October 2024 - 17 October 2024 )
Organizer:
AWS (American Welding Society)
About the
event
Update
FABTECH 2024 will take place in Chicago between 15.10.2024 and 17.10.2024. The format of the event will be face-to-face without strict Covid-19 prevention measures in place. This is due to the lifting of Chicago's pandemic restrictions.
A Brief Introduction
In November, Chicago is going to host an influential international trade fair for the metal forming and metalworking industries – FABTECH! Few events reach this scale and organizers are secure in their knowledge this edition will garner more than 1900 exhibitors and 48,000 trade visitors. The event is designed to showcase technological advancements and introduce supply to demand every year. It's your chance to elevate your business, expand your network and research your competitors across all product categories. Not to mention there's going to be a packed educational program that's going to image the future of the entire value chain!
An Industry Profile
FABTECH gives you front row look at the technical achievements made across all the links in the supply chain including arc welding, cutting, coil processing, bending, brazing, hydroforming, pipe processing machines, shears, saws, presses, and industrial among many others. Let's not forget the influential Professional Development Hour, where you can receive instruction from the top names in your specific field. It's also crucial to mention the highly diverse educational program. There are 13 technology tracks waiting to be explored and over 130 education sessions that will touch upon new concepts across every link in the process chain.
Travel 2 Fairs Takes You There
It's a good investment to book hotels as close to FABTECH as possible. You reduce your commute and save on transportation costs. Travel 2 Fairs ltd works with you to find the best location for you and your party, whether you're a few people or a large group. You leave everything to your personal travel assistant. They will curate all the best deals for your online hotel booking and send them to you on the same day. In our database, we have respectable hotels from all price ranges and we also give you advice on the best routes to get to the exhibition centre!
Past Iterations
FABTECH 2021
FABTECH 2021 was the first large-scale manufacturing B2B trade show to take place at the McCormick Place since the beginning of the COVID-19 pandemic. It occurred as a face-to-face exhibition with strict COVID-19 prevention protocols in place. This included mandatory masks, social distancing, and providing health status documents. FABTECH 2021 occurred between 13.09.2021 and 16.09.2021. Despite travel restrictions, over 24 000 trade visitors opted to participate in the event. This included examining many ground-breaking innovations presented by around 1000 exhibitors, including 93 newcomers. Over 400 new products, emerging trends and novel technologies were presented on the exhibition grounds. The edition also included many inspiring keynote presentations, and solution-based education sessions. The sales activity on the show grounds were robust, showing that the manufacturing industry has begun to recover. It also showed that face-to-face interactions are important for the conducting of business.
FABTECH 2022
The 2022 live iteration of the trade exhibition occurred between the 8th and 10th of November 2022 in the Georgia World Congress Centre. The event site did not feature coronavirus safeguards due to the country removing its pandemic restrictions. The event received around 30 000 visitants from 70 nations (22.6% increase compared to 2021) and around 1 200 exhibiting companies (150 debuted at the event) on 610 000 ft2 of event space.
FABTECH 2023
The 2023 iteration of FABTECH was a live trade exposition held in the McCormick Place. It took place between 11-14.09.2023. The iteration featured over 1 600 exhibiting firms from 28 nations.
Our visitors
for the event
Our
Clients