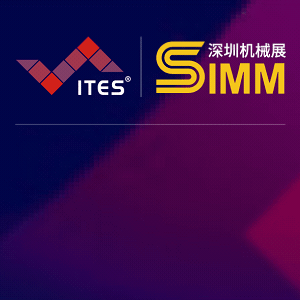 ITES (SIMM) 2024
(28 March 2024 - 31 March 2024 )
Organizer:
Shenzhen International Industrial Manufacturing Technology Exhibition
About the
event
Update
ITES (SIMM) 2024 will be hosted as a live event at the Shenzhen World Exhibition & Convention Center (Baoan New Venue). The edition will be held between the 28th and 31st of March 2024, amidst Covid-19 safety measures to ensure the protection of the attending. Among the implemented precautions will be frequent sanitation of the event spaces, as well as precautions such as contactless payments. Attendees should note that because of the instated travel restrictions, they will have to present a negative RAT test result that is less than 48 hours in age upon arrival in the country.
We are Now Official Partners of ITES Expo Shenzhen International Industrial Manufacturing Technology Exhibition
The Shenzhen Huanyue Convention & Exhibition Co., Ltd has been putting together the highly successful ITES exhibition for metalworking for twenty years and in that time it's turned into one of the most lucrative professional exhibitions in south China. Authorized by UFI and BPA, ITES has landed itself among the top 10 brand exhibitions selected by Shenzhen municipal government.
In 2020, ITES is to launch 8 themed shows to attract visitors and exhibitors from the four corners of the world, which will most definitely break the previous attendance record of over 150,000 trade visitors representing high-end manufacturing industries including 3C electronics, aeronautics, new energetics, auto manufacturing, and medical equipment.
Main Categories
Metal Cutting Tools
Metal Forming Equipment
Instrumenting & Industrialised Consumables
Industrialised Measuring & Digital Fabrication Technology
Robotics & Smart Factory
Industrial Supply
Additive Manufacturing Technology
Industrial Services
Exhibitors Profile
ITES Exhibition can be best described as the definitive marketplace for technologies and solutions in metalworking. Exhibitors cover every stage of the processing chain – additive fabrication, instruments, component parts, machine tools, robotics and smart factory. The number of exhibitors in recent years has grown to over 1200 international brands from more than 20 countries, which are able to then connect directly with buyers, decision-makers, engineers, and technicians every year.
Visitors Profile
ITES Exhibition has functioned as the linchpin for the metalworking industry in China and has been effectively introducing exhibitors to relevant buyers for over twenty years. Since its first edition in 2000, ITES has grown immensely and attendance numbers support this. In 2019 alone, over 155 000 visitants from 58 nations attended the event to conduct business, see the latest trends in real-time and take inventory of the newest product launches. ITES Exhibition is also the place where industry associations meet and deep connections in the industry.
Past Iterations
ITES (SIMM) 2023
ITES 2023 took place as a live trade exposition between 29.03-01.04.2023 at the Shenzhen World Exhibition & Convention Center. The event space was 140 000 m2 and featured the wares of 1 295 exhibiting companies. Their products were examined by 123 906 visitants and 7 106 conference attendees.
Our visitors
for the event
Our
Clients