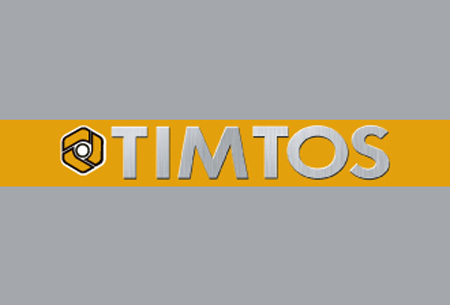 TIMTOS 2025
( 3 March 2025 - 8 March 2025 )
About the
event
Update
TIMTOS 2025 will take place as a live trade fair at the Taipei World Trade Center (TWTC) between 03.03.2025 and 08.03.2025. The event will be held between unspecified-for-the-time-being dates. The venue will feature the latest Covid-19 safety measures, such as mandatory face masks and social distancing. Due to Taiwan's travel restrictions, attendees need to present upon arrival negative test results.
Preface
TIMTOS is among the events for the machine construction, tool manufacturing and tools sectors that give its exhibitors a real chance to boost their sales, gain footing in new markets and influence industry trends. The international trade show arrives in Taipei, Taiwan. More than 55 000 trade visitants are going to be exploring the latest products and demonstrations from over 1 000 exhibiting firms. TIMTOS covers the entire product spectrum. Display categories include cutting tools, grinding machines, industrial robots, machine tools, measuring equipment, welding machines, laser punching machines, vibration grinding, surface treatment equipment, measuring instruments and software. You also gain first-hand experience as to what the opportunities in Taipei and the surrounding region are available for your brand!
TIMTOS Accommodation
Secure your success with assistance from Travel 2 Fairs Ltd. We provide bespoke bookings for international trade shows in step with your taste and budget for an enhanced business travel experience. You need a little guidance when it comes to foreign, less familiar destinations, and we have a working relationship with numerous hotels in Taipei. Whether you require a few beds or come in a big group, our team curates deals that put the least strain on your financing without sacrificing quality and comfort.
Past Iterations
TIMTOS 2022
TIMTOS 2022 took place between 21-26.02.2022 at the TWTC as a hybrid event. The edition received 950 exhibiting firms and over 40 000 visitants from over 20 countries.
TIMTOS 2023
Like TIMTOS 2022, the 2023 iteration was also a hybrid trade exhibition. The event took place between 6-11.03.2023 in the TWTC. It featured more than 45 000 visitants from 100 countries and 1 032 exhibiting firms from 18 nations.
Our visitors
for the event
Our
Clients