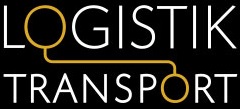 LOGISTIK AND TRANSPORT
( 8 November 2022 - 9 November 2022 )
Venue:
The Swedish Exhibition and Congress Centre
Location:
Sweden , Göteborg
About the
event
COVID Update
Logistik & Transport 2021 is one of the many trade shows affected by the coronavirus pandemic and the upcoming edition has been cancelled due to rising rates and travel restrictions. It's not safe to hold an in-person trade show and that's why Logistik & Transport is going to take place from November 8th until November 9th, 2022 at Svenska Mässan in Gothenburg, Sweden.
The Svenska Mässan Stiftelse explain their decision as a needed measure to give attendees time to plan better. The exhibition grounds will implement the best COVID-19 protective measures. In a landscape of digital meetings and hybrid events, businesses still look forward to and rely on physical trade fairs to generate sales and grow their client list.
Influence how the global transport & logistics industries are going forward under the push for eco-conscience, sustainability and demands for optimization. LOGISTIK AND TRANSPORT is where you should be heading, where high-ranking representatives of the transport industry will be present. The international trade fair is bound to draw in a select crowd of professionals from companies, suppliers and service providers. Get your business travel planning kicked off with a phone call to Travel 2 Fairs ltd. We'll advise you on the hotels in worth your attention.
Travel 2 Fairs takes the lengthy process behind securing an online hotel reservation for trade fairs and shortens it to a single day and one phone consultation. You talk to our team about how many people are travelling with you, your preference in location in Gothenburg, and the budget you're working it. Now you're attending LOGISTIK AND TRANSPORT under the best conditions. The trade fair focuses on fostering business relationships, observe market shifts and strengthen all international positions. You can also stand to visit the conference that's going to tackle the most talked about innovations and challenges for land, air and water logistics.
Our visitors
for the event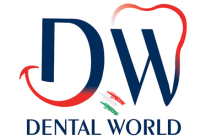 Claudia De Nicolo
Best Western Hotel Domicil
IDS
Everything was good. We were satisfied with our stay at the hotel. Thank you.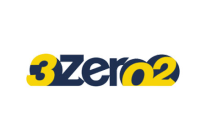 Tess was very helping and it was a pleasure to work with her. The hotel was very well located as per my request (few minnutes walk from the IBC exhibition), altough the rooms were not very clean and the hotel in general was a little bit scruffy, breakfast was very poor and price was quite high (200€ per night). Also, the room price was not refundable when we had to cancel one night, even if we informed the hotel 6 days before the booking.
Anyway, Tess offered a very good service, she followed up every step of our booking, and we really appreciated it. We surely recomend the Go Fair Ltd service ... By the way, we absolutely do NOT recommend Hotel Sander in Amsterdam.
Thanks Tess for your support!
Ilaria

Elisenda Pla
Grand Palace Hotel Hannover
It is a pleasure to write a short comment about GoFair company (Ms. Tea Nilsson).
We are very pleased for the service and attentions received during the last month referring our accommodation requirements in Hannover during EUROTIER show 2014. The hotel (Grand Palace Hannover) was excellent as it is close to the city center and not very far from the show. Nice rooms and big enough. Moreover, the service offered by GoFair was very efficient and Ms. Nilsson always tried to solve our doubts or inconveniences.
We are very satisfied and we will contact them again for future events.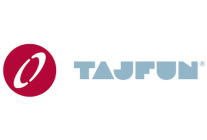 It was very nice. We enjoyed our stay at the hotel. The food was great. The rooms were very clean. The hotel was nice. The town was nice. Everything was great. Thank you very much.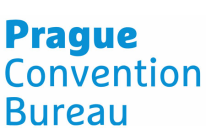 Marketa Rutova
Ibis Hotel Frankfurt City Messe
Dear Go Fair Team (namely Ms Tea Nilsson),
Thank you for all your support. Your reminders and detailed information about the reserved accommodation sent were very much appreciated especially before the show (IMEX Frankfurt 2014) being busy with plenty of other detailes.
Thank you and we will get back to you again.
Best wishes,
PCB Team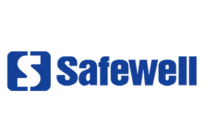 The Hotel which Mrs. Megan booked for me is very nice. Hope to keep in touch with her next year. And she give me the service really very very quickly, I even can`t feel the time difference between European and China.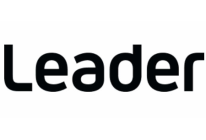 Megan was very helpful in finding rooms for our team for the trade show. She was very clear and understood our needs. Even with our last minute changes, she was able to accommodate our requests perfectly.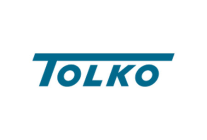 This hotel was in a great location, very close to the main train station.
There are tons of restaurants and sight seeing opportunities within walking/biking distance. The value/price was much better than the hotel I stayed at 4 years ago when I attended the Ligna show.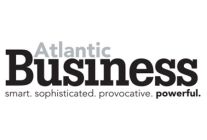 Hi Tess,
My biggest complement that I can give Go Fair Ltd is that I will continue to use your services. Thank you for all your kind attention in the past and I`m looking forward to working with you in the future.
Hubert Hutton Publisher,
Atlantic Business / Natural Resources Magazines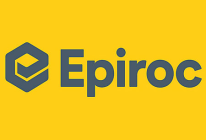 Ms. Ann-Sofie Lundberg
ibis budget Muenchen City Sued
Bauma
Hello Simon,
Thank you for calling, and thank you for sharing your contact!
We are satisfied with the hotel, clean rooms, friendly staff and good breakfast. Not far from the exhibition area, and a quiet place. Everything was handled smooth, good service.
Best regards,
Ann-Sofie Lundberg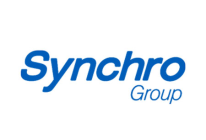 Maribel Mendoza
Standing Hotel Suites by Actisource
Dear Megan,
Thank you very much for your kind message. Everything went fine at Interpack, thank you. For the moment we do not have any Exhibition this year and the one planned for 2015 is in Barcelona, so we will not need any hotels. Nevertheless, I will get in touch with you when we have to look for hotels abroad for exhibitions.
With best regards,
Maribel Mendoza Sales Department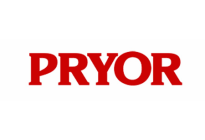 Dear Megan,
Thank you very much. Everything was good. We were pleased with the accommodation and the convenient location, and the landlord's contact person was really friendly and helpful. One thing to mention is that we were unaware that a €500 cash deposit was required on check-in.. Anyway, we were happy over all, so thank you again.
Kind regards,
Rachel
Our
Clients