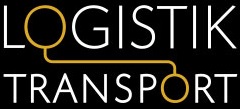 LOGISTIK AND TRANSPORT
( 8 November 2022 - 9 November 2022 )
Venue:
The Swedish Exhibition and Congress Centre
Location:
Sweden , Göteborg
About the
event
COVID Update
Logistik & Transport 2021 is one of the many trade shows affected by the coronavirus pandemic and the upcoming edition has been cancelled due to rising rates and travel restrictions. It's not safe to hold an in-person trade show and that's why Logistik & Transport is going to take place from November 8th until November 9th, 2022 at Svenska Mässan in Gothenburg, Sweden.
The Svenska Mässan Stiftelse explain their decision as a needed measure to give attendees time to plan better. The exhibition grounds will implement the best COVID-19 protective measures. In a landscape of digital meetings and hybrid events, businesses still look forward to and rely on physical trade fairs to generate sales and grow their client list.
Influence how the global transport & logistics industries are going forward under the push for eco-conscience, sustainability and demands for optimization. LOGISTIK AND TRANSPORT is where you should be heading, where high-ranking representatives of the transport industry will be present. The international trade fair is bound to draw in a select crowd of professionals from companies, suppliers and service providers. Get your business travel planning kicked off with a phone call to Travel 2 Fairs ltd. We'll advise you on the hotels in worth your attention.
Travel 2 Fairs takes the lengthy process behind securing an online hotel reservation for trade fairs and shortens it to a single day and one phone consultation. You talk to our team about how many people are travelling with you, your preference in location in Gothenburg, and the budget you're working it. Now you're attending LOGISTIK AND TRANSPORT under the best conditions. The trade fair focuses on fostering business relationships, observe market shifts and strengthen all international positions. You can also stand to visit the conference that's going to tackle the most talked about innovations and challenges for land, air and water logistics.
Our visitors
for the event
Our
Clients