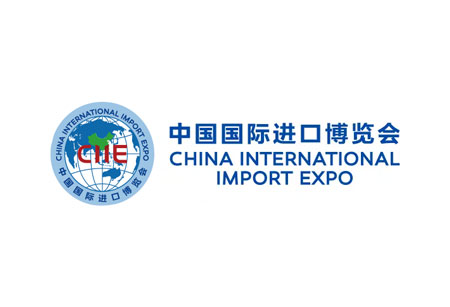 CIIE
( 4 November 2022 - 9 November 2022 )
Venue:
National Exhibition and Convention Center
Location:
China , Shanghai
About the
event
Covid-19 Update for CIIE
CIIE 2022 will be held as a face-to-face exhibition between 04.11.2022 - 09.11.2022. The live edition will take place at the National Exhibition and Convention Centre in Shanghai, China. The hosting venue will have the latest Covid-19 safety precautions in place to ensure the safety of the attending. Among the implemented measures will be the health status policy. According to this regulation, attendees need to present documents that verify that they are not carriers of SARS-CoV-2. This includes negative test results, immunisation passports or proof of recovery certificates. Such papers must also be shown upon arrival in China because of the country's instated travel bans.
A Brief Introduction
CIIE stands for the Chinese International Import Exhibition and marks a brand-new stage in the economic interactions between the People's Republic of China and the rest of the world. Shanghai, China has been fittingly selected as the host for the event, which is held annually. The international exhibition has an aim to open its market to a stronger presence of global conglomerates who are more or less ubiquitous all over the world as well as other companies. CIIE opens up a whole new market for companies to explore and profit, making it a must-visit event.
An Industry Profile
CIIE has only been held once before in 2018 and the exhibition is adjusting to the growing interest, which is not surprising since the scope of the products and types of companies invited to display is so rich. The exhibition centre is broken down into several themed areas based on the industry. These include the Consumer Electronics and Home Appliances; Clothing and Apparel and Consumer Goods; Car Exhibition Area – Auto Show; Intelligent and High-end Equipment, Food and Agricultural Products; Medical Equipment and Medical Care and Service Trade. Reports from the inaugural edition indicate strong initial sales and highly impactful purchase agreements. As reported by Blockchain.News, Shanghai Municipal Commission of Commerce signed a blockchain alliance proposal to foster trade finance.
Travel 2 Fairs Takes You There
Time to think about where you're going to remain in Shanghai once CIIE comes around and Travel 2 Fairs Ltd is your one-stop shop for reliable professional accommodation. It's our belief that business travel should be widely affordable to companies of all sizes and why we always look to keep costs to a minimum. A personal travel assistant selects the best hotel deals near National Exhibition and Convention Center in Shanghai, sends you a list in one day and advises you on the fastest public transport routes. We cater to single travellers as well as groups as big as twenty and above.
Past Editions
2021
CIIE 2021 occurred as a live trade fair between 05.11.2021 - 10.11.2021. It took place at the National Exhibition and Convention Centre in Shanghai, China. The edition featured representatives from 106 countries, including over 2,900 exhibiting companies, more than 3,000 press members, and over 2,000 visitors. It also included more than 150 VIP guests, such as government representatives, CEOs, and agency members. The hosting venue featured the latest Covid-19 safety measures, including social distancing and mandatory face masks.
Our visitors
for the event
Our
Clients