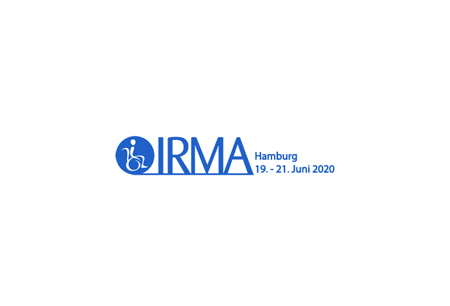 IRMA Hamburg
(20 June 2024 - 22 June 2024 )
Location:
Germany , Hamburg
About the
event
Covid-19 Update
IRMA Hamburg 2023 will be hosted between the dates 20.06.2023 and 22.06.2023 as a live event. The hosting location will be Messe Hamburg and the venue will not feature Covid-19 safety measures due to the removal of the related domestic restrictions in April 2022. Attendees will be encouraged to perform regular hand sanitation. Because of the current travel limitations, attendees do not have to present 3G entry documents. However, if there are arriving from a virus variant of concern, they will have to undergo quarantine for 14 days. At present, there are no countries with such a designation.
IRMA Hamburg—A Brief Introduction
In the mobility and rehabilitation arena in Germany, there's only one name worthwhile to know – IRMA. The specialty trade fair alternates between Hamburg and Bremen, and the one in Hamburg is based at Messe Hamburg. The show floor is contained within a single hall, where the products and vehicles of over 130 exhibitors are showcased so that those with limited mobility don't have to cross great distances. IRMA is the shining star of Northern Germany and attracts exhibitors and professional visitors from the entire world. The number of visitors at the last edition spiked to 12,000 people in total.
An Industry Profile
Utility vehicles, vans, walkers, access aids, electric bikes, hand cycles, ramps, scooters, swivel seats, RVs, wheelchair loading systems, hospital beds, power wheelchairs and specialized bicycles are among the many products, aids, and vehicles available to visitors to peruse. The audience of IRMA Hamburg features private visitors, who are shopping for themselves, as well as a variety of professionals from hospitals, clinics, authorities, medical practices, schools, clubs, associations, payers and specialist retailers. Aside from the pure marketplace aspects, there is a lot happening like the assistance dog shows and test area meant for scooters and bikes.
Travel 2 Fairs Takes You There
Travel 2 Fairs ltd is a veteran when it comes to business travel accommodation, and we have grown our database of hotels, guesthouses and apartments in Hamburg significantly. Today we're proud to have a truly flexible service that's a good fit whether you're trying to cut costs or seek out the best out on the market, travelling solo or in a large group. Travel 2 Fairs ltd assigns you a person assistant, who handles your online hotel booking for IRMA Hamburg and is there to help you every step of the way. One call separates you from affordable hotels close to Messe Hamburg.
Past Editions
2022
IRMA Hamburg 2022 took place as a live event between 05.05.2022 and 07.05.2022 at Messe Hamburg. The venue did not feature strict Covid-19 safety measures due to the improved epidemiological situation. The event received over 130 exhibitors.
Our visitors
for the event
Our
Clients