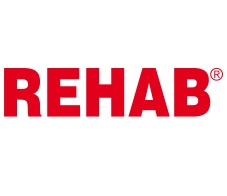 REHAB 2025
(22 May 2025 - 24 May 2025 )
Organizer:
Karlsruher Messe und Kongress GmbH
About the
event
Update
REHAB 2025 will be hosted as a live trade fair in Messe Karlsruhe between 22-24.05.2025. The venue, at present, does not have strict Covid-19 safety measures in place due to the removal of the related domestic restrictions in April 2022. Likewise, the country does not have travel restrictions in place. Because of the removal of such policies, attendees will not be required to present upon arrival in Germany or at Messe Karlsruhe 3G entry documents.
Preface
REHAB allows for professionals in the rehabilitation, therapy, and care sector to interact with each other, share their findings, discuss practices and see first-hand the latest products, equipment, and services to aid them in their work. That is the way to attend REHAB, where you can showcase across the entire product spectrum. This includes mobility aids, orthopaedic resources, rehabilitation, specialist literature, therapy, walking aids, wheelchairs, supporting assistance systems, disability-friendly vehicle conversion, blind remedies and aids for the hearing- and speech-impaired. Join 450 other exhibitors at the international trade fair in Karlsruhe, Germany, and come to display and demonstrate your wares. Attendance, as always, is strong with 18 000 visitants anticipated to register.
REHAB Accommodation
If you do not have hotels for REHAB in mind, leave your online hotel reservation for trade fairs to Travel 2 Fairs Ltd. Do not waste any more time than you have on your hotel accommodation. You have a schedule to maintain, and Travel 2 Fairs Ltd lets you focus on what is important. We are here to take over your business travel. Prepare for results in one day, prices that keep your spending minimal, and access to public transport for a faster commute.
Past Iterations
REHAB 2022
REHAB 2022 took place as a live event between 23-25.06.2022 at Messe Karlsruhe. The venue did not feature coronavirus precautions due to the removal of the country's domestic restrictions. The event received around 12 000 visitants and 350 exhibiting firms from 18 countries, with 92% of the visitors rating the fair as excellent.
REHAB 2023
The 2023 iteration of REHAB was hosted as a live trade exposition between 15-17.06.2023. The format was attended by approximately 12 000 visitants and 300 exhibiting firms from 17 nations. 92.7% of the visiting rated the iteration as exceptional and 96% praised the exhibitor quality.
Our visitors
for the event
Our
Clients