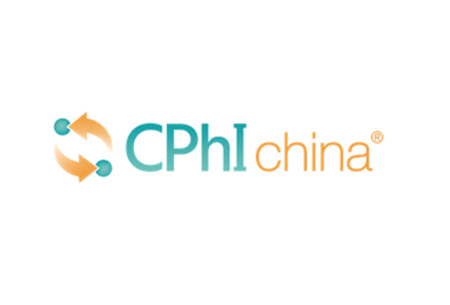 CPhI China 2024
(19 June 2024 - 21 June 2024 )
Organizer:
Shanghai UBM Sinoexpo International Exhibition Co. Ltd
About the
event
Update
UBM Sinoexpo Ltd will host CPhI China 2024 between the 19th and 21st of June 2024 as a live event. They will implement extensive coronavirus safeguards at Shanghai New International Expo Centre (SNIEC). These will include regular disinfections of the event spaces and mandatory face masks. The measures will furthermore incorporate social distancing and the 3G entry policy. Attendees should also note that because of China's travel restrictions, they will have to present a negative test result 48 hours before departure.
Preface
CPhI China is a pivotal trade exhibition for the pharmaceutical industry, especially for the Asian market. It is an annual trade show that takes place in SNIEC and is part of the CPhI series. It often coincided with other industry-related events, such as LabWorld China. This allows participants to overview the entire value chain, including related sectors. As a result, the trade exhibition frequently receives over 63 900 participants. This includes over 3 000 exhibitors, who incorporate more than 900 pharmaceutical product suppliers. The participant group also comprises over 60 700 visitors (43% are prime decision-makers, including Board Directors, CEOs, COOs, company presidents, chairpeople, VPs, Director Manager Consultants, Managing Directors, Senior VPs or EVPs). The fair furthermore receives around 200 conference lecturers. As mentioned, the entire value chain attends CPhI China, including suppliers, manufacturers, distributors, laboratory specialists, contract service providers, packaging experts, and R&D specialists. Such participants attend to complete a diverse range of business goals. Such include networking, examining new challenges and trends, gaining recognition, and presenting innovations.
About CPhI China
The trade show features a diverse event schedule with many must-attend showstoppers. These include the Innopack Awards, the detailed conference and the comprehensive trade exposition with its six Zones.

CPhI China's exhibitor list features leading companies such as:
Honeywell;
Dassault Systems;
Azelis;
Aikon International Limited;
Pfizer;
Lonza;
Aptar Pharma;
Dockweiler;
Wego Prefills;
Stevanato Group;
BASF;
Bachem AG;
Kerry Ingredients Trading;

MEGGLE;
Merck Chemicals;
Berry Global Group;
Harvard Apparatus;
Henkel;
Kraemer AG;
Mitsubishi;
Amri
DuPont;
Philips;
Boeing Import and Export;
Johnson & Johnson;
Novartis.
Apart from the pharmaceutical industry, the trade fair also receives members of the health, cosmetology, medicine, dentistry, chemical, laboratory equipment, and ophthalmic sectors.
CPhI China in Shanghai Accommodation
Procure suitable accommodation for CPhI China before all the good deals are taken with Travel 2 Fairs Ltd. All that is necessary is to inform us about how many rooms you need, how much you wish to spend, and your desired location. Travel 2 Fairs Ltd manages the rest. Book hotels close to SNIEC and gain valuable access to public transport. We can advise you on the best routes to take to the venue. Aside from affordable hotel accommodation for exhibitions, we also provide transport services. One way to travel to your hotel is to have a rent-a-car wait for you at the airport. Another is to schedule an airport transfer in both directions.

Event information might be outdated because of the coronavirus pandemic. More information is available from the organiser.
Past Iterations
CPhI China 2019
The 2019 iteration of the event surpassed the participation rates of CPhI China 2018 by 10%. It received 3 246 exhibitor firms and 66 569 visitants, with 20 302 travelling from abroad. They networked and exchanged knowledge on more than 200 000 m2 of event space.
CPhI China 2020
The 2020 iteration of the event featured 46 157 visitants and 2 958 exhibitor firms. Similar to CPhI China 2019, the event space exceeded 200 000 m2.
CPhI China 2021 and CPhI China 2022
The iterations were postponed and subsequently cancelled due to complications caused by the coronavirus pandemic.
CPhI China 2023
The 2023 iteration of the event was attended by more than 55 000 visitants and over 3 300 exhibiting firms. They networked and engaged in a diverse support schedule, including over 80 conferences, on an event area of more than 200 000 m2.
Our visitors
for the event
Our
Clients