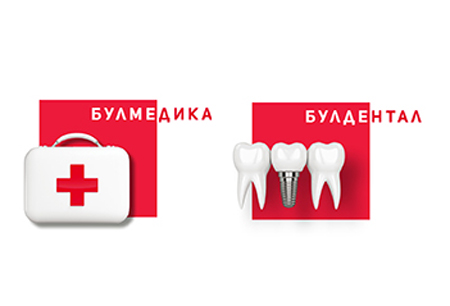 BULMEDICA 2023
(31 May 2023 - 2 June 2023 )
Organizer:
Inter Expo Center Ltd.
About the
event
Update
Organisers have decided on the dates for BULMEDICA 2023. The international trade show will occur between the 31st of May and the 2nd of June 2023. There is already strong enthusiasm among exhibitors and visitors alike. The country does not have travel restrictions or domestic coronavirus limitations at present. Due to this, the venue will not include coronavirus safeguards.
Preface
BULMEDICA is one of South Europe's prestigious medical trade exhibitions. It is an annual event that discusses and presents novel solutions and outstanding practices. Such include new medical technologies, laboratory equipment, and healthcare methods. This is achieved via live demonstrations and discussions that feature over 220 exhibitors. This includes manufacturers, importers, company agents, distributors, and retailers. They present over 280 innovations. Over 56 nations attend the trade exhibition, including Switzerland and China. As a result, over 13 800 visitors and more than 980 brands attend the iterations. Besides examining new wares, participants can also complete other essential business goals. Among them are exchanging valuable knowledge, gaining insights, and networking.
About BULMEDICA
BULMEDICA features a diverse range of showstoppers. This includes the trade exhibition, various live demonstrations and comprehensive conferences. Among the leading companies that attend the event are:
Swissdent & Co, Crown Ltd;
Charmcare;
Orthomed;
Olympia Global;
Contec Medical Systems;
Medical Experts Group;
Health Navigator - Surgery.
Participants represent the medicine, medical technology, ophthalmic optics, pharmacy, health, and dentistry sectors.
BULMEDICA Sofia Accommodation
Procure suitable accommodation for BULMEDICA before all the good deals are taken with Travel 2 Fairs Ltd. All that is necessary is to inform us about how many rooms you need, how much you wish to spend, and your desired location. Travel 2 Fairs Ltd manages the rest. Book hotels close to Inter Expo Center and gain valuable access to public transport. We can advise you on the best routes to take to the venue. Aside from affordable hotel accommodation for exhibitions, we also provide transport services. One way to travel to your hotel is to have a rent-a-car wait for you at the airport. Another is to schedule an airport transfer in both directions.
Event information might be outdated because of the coronavirus pandemic. More information is available from the organiser.
Past Editions
BULMEDICA 2022
BULMEDICA Sofia 2022 was the third edition to occur during the coronavirus pandemic. It received over 100 exhibitors during its hosting in Inter Expo Center. The venue did not feature coronavirus safeguards. This was because of the removal of the country's restrictions related to the pandemic.
BULMEDICA 2021
The 2021 iteration was the second format of the event to be held during the coronavirus pandemic. Over 110 exhibitors attended BULMEDICA 2021.
Our visitors
for the event
Our
Clients