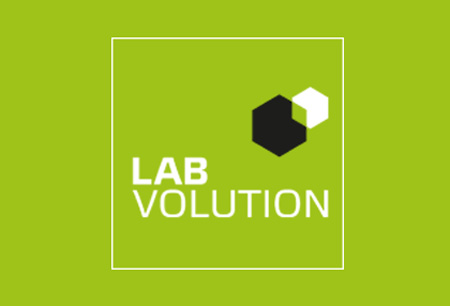 LABVOLUTION
( 9 May 2023 - 11 May 2023 )
Location:
Germany , Hannover
Organizer:
Deutsche Messe AG
About the
event
Following the success of the 2021 edition, organisers have opted to proceed with the hosting of the 2023 LABVOLUTION. The mentioned rendition will occur as a face-to-face exhibition between 9.05.2023 and 11.05.2023 at the Hannover Fairground. The event will be co-located with the Biotechnica 2023. The venue where the event will take place will feature strict Covid-19 prevention measures. These will include social distancing as well as a 3G entry policy. Attendees need to maintain a social distance of 1.5 metres between one another and show 3G documents before entry. Such include proof of recovery, immunisation passports and negative test results less than 24 hours old.
LABVOLUTION remains at the foreground in innovative lab equipment and lab workflow optimization, where more than 12,000 trade visitors are coming to inform themselves on the latest research and development, breakthroughs and practical applications. The international exhibition is held in Hannover, Germany and organizers are predicting an in-depth program led by 600 exhibitors and counting. If you're planning on getting a booth, do not neglect your hotel booking online. Travel 2 Fairs ltd secures you hotels close to the Hannover Messe at prices you can't refuse. It's business travel planned in a whole new way.
The chief reason LABVOLUTION maintains its leading position as a hub for biotechnology professionals is the diverse sectors represented – biotechnical applications, chemicals, laboratory equipment, laboratory techniques, life sciences, medical technology, pharmaceuticals and reagents among others. Not to mention there's an involved technical program that will delve into cutting-edge research. For the most productive time at LABVOLUTION, you want to book hotels with access to public transport and near the event. Travel 2 Fairs ltd fulfills this task in a matter of hours and keeps your expenses low. We know how to work with large and small groups as well.
Past Editions
2021 edition
LABVOLUTION's 2021 edition occurred as the premiere smartLAB connects. The conference took place in digital format between 7.09.2021 and 09.09.2021. The digital format took place instead of the in-person exhibition due to the ongoing COVID-19 pandemic. The smartLAB connects featured over 60 international experts as speakers as well as over 700 participants.
Our visitors
for the event
Our
Clients