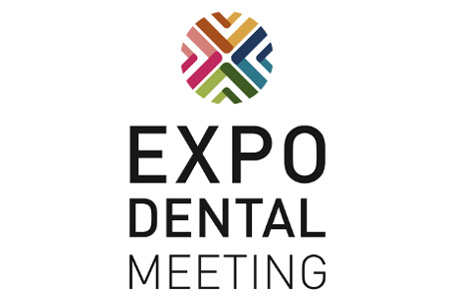 INTERNATIONAL EXPODENTAL
(18 May 2023 - 20 May 2023 )
About the
event
Covid-19 Update
Organisers have announced the dates for Expodental 2023. The international exhibition will take place at Rimini Fiera between 18.05.2023 and 20.05.2023. The format of the event will be face-to-face. Attendees will be advised to follow recommendations such as maintaining a social distance of 1.5 metres at all times. Due to the travel restrictions, attendants will have to present upon arrival in Italy 3G entry documents.
Introduction
Dental professionals from every niche and every specialization have marked one event for the year, and that's INTERNATIONAL EXPODENTAL. The international exhibition for dentistry is the place to come face to face with fellow dentists, dental technicians, dental hygienists and dental assistants, while discovering innovative models in odontology equipment, accessories, and tools. It's going to be a packed program. Beat the thousands arriving in Rimini, Italy, to hotel rooms and request a bespoke hotel booking online through Travel 2 Fairs Ltd. It's how business travel should be experienced.
INTERNATIONAL EXPODENTAL strikes a firm balance between education and market commerce. Professionals can further their career specialization and expand their knowledge by attending the seminar portion. Exhibitors debut what is new in clothing for medical and auxiliary personnel, tartar removers, abrasive instruments, needles, amalgams, steel and cobalthcrome for castings, high-speed machines for skeletal protheses, biomedical instruments and others. Secure first row seats for the event and leave your accommodation to Travel 2 Fairs. We consult on prices and locations to make a custom selection of hotels in Rimini that serve your needs. Even better—we present you with results in one business day!
Past Editions
2021 Edition
Expodental 2021 is one of the main trade fair editions to mark the successful restart of the European dental sector. It took place at the Rimini Fiera venue in Rimini, Italy between 09.09.2021 and 11.09.2021. The edition took place as a face-to-face event with uncompromising COVID-19 prevention measures in place. This included attendants needing to present vaccination/recovery certificates or negative test results. Over 9,000 participants opted to attend in person, showing the importance of face-to-face meetings. The edition received professionals such as dentists and dental technicians. Each of the 3 event days received an average of over 1,000 participants. Around 200 exhibitors opted to present their latest wares on 15,000 m2 of the event space. The edition was considered by all participants to be a great success, given the ongoing pandemic. Enthusiasm and excitement were among the leading emotions at the fair, as many attendees looked forward to once again interacting in person.
2022 Edition
Expodental 2022 took place as a live edition between 19.05.2022 and 21.05.2022 at the Rimini Fiera. The venue featured relaxed Covid-19 safety measures, including the absence of the 3G entry policy. The edition featured over 7,000 visitors, 2,000 course participants and over 250 exhibitors.
Our visitors
for the event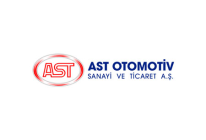 Great service, great people…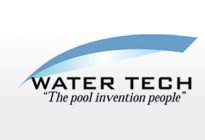 Ms Danielle Jacob-Johnson
Nick,
I would kindly like to thank you for your services and the Hotel is great. I will await for comments from all of my colleagues once they arrive and will provide you feedback. Thank you again!
I will and have recommended your services.
Best regards,
Danielle Jacob-Johnson
Division Director of International Sales and General Retail Sales

Thank you Megan,
it's always a pleasure working with you!
Kind regards and have a nice weekend,
Eva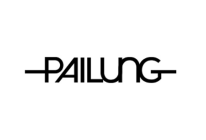 Mr Kent Hsieh
Doubletree By Hilton Milan
SIMAC
Hi Megan,
I like it a lot, near by the fair, with a link to center, very cozy.
Best Regard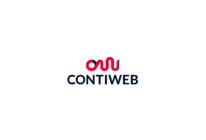 Dear Tom,
As I did not hear anything about the hotel and the trip, I think our travelers were okay and everything was fine.
Thank you for your help with everything.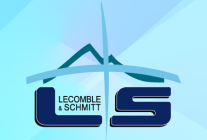 Dear Christine,
The Novum Hotel Madison Düsseldorf Hauptbahnhof was fine: good service, large rooms and bathrooms.
A bit old-fashioned and a 3 star hotel in my opinion rather than 4 stars.
Breakfast was fine.
Best regards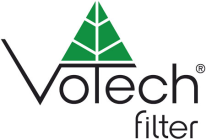 Dear Tom,
The service of Go Fair (your service) was excellent, I would really like to work with you again in 2017 (next Offshore). The people who will go to this fair would like to stay at Skene House Whitehall again, if you could manage this in the future, this would be great. (I don´t really know if Skene House will be exclusively offered by Munroe´s).
Kind regards,
Michaela Dohmen

Roee yaniv
Sheraton Dusseldorf Airport Hotel
ProWein
Excellent hotel and breakfast. Service and reception was great. Fair was less crowded but good enough.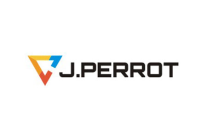 Hi Megan,
Thanks for your most professional and efficient assistance in booking the right hotel for us in Hannover this month for the EMO fair. The location was just a 10 minutes drive away but the room was super comfortable, the hotel was lovely, the staff friendly and the breakfast just outstanding.
Will surely be in touch for my next trip....Cheers

Veronika Strauss
Alliance hotel Brussels Expo
Very nice employees at the reception. Rooms were not too clean but still ok. Very near to the fair Flandrischer Hof. Nice rooms and good breakfast. Very good location. Have a nice day!

Hélène Moracchini Richardot
Holiday Inn Frankfurt Airport, an IHG Hotel
SIGHTCITY
Everything went good in the Hôtel. Employees are all very kind and helpful.

Steven Hecht
Novotel Cannes Montfleury
In summary, the Montfleury did a really good job. Service was prompt, professional and the obvious cultural differences aside, I wouldn't hesitate to recommend it. Room had a very nice balcony.
Best,
Steven Hecht
Our
Clients