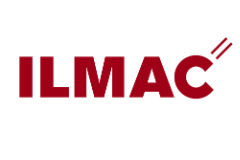 ILMAC
(26 September 2023 - 28 September 2023 )
Venue:
Exhibition Center Basel
Location:
Switzerland , Basel
About the
event
COVID-19 Update
ILMAC is a prime example that not even a pandemic can keep the event industry down. The 2021 edition proved to be a success and a much-needed opportunity for experts and companies to build foundations for a post-pandemic future. ILMAC 2023 is happening! The official dates have been set for September 26th – September 28th. Messe Basel will bring back its stellar health and safety plan for COVID-19. Visitors can yet again expect to wear masks, show vaccination certificates and have access to sanitation units on the show floors. In addition, MCH Messe Schweiz now offers a completely new way to experience ILMAC – the all-digital ILMAC Community. Sign up so that you stay tuned to conversations and discover key contacts.
Calling Card
ILMAC delivers cutting-edge advancements in multiple fields related to chemicals and life sciences. The international exhibition is based in Basel, Switzerland and operates out of Messe Basel. Editions are spaced out every two years and editions are traditionally held in late September. The chemicals industry has a wide application across every major sector. As a result, ILMAC has a wide appeal and has earned itself the reputation as the go-to multi-sector event in Europe. Some of the areas and topics ILMAC touches upon include pharmaceuticals, chemicals, biotechnology, food, drinks and cosmetics. The exhibition showcases all relevant research and innovations across the entire processing chain. As a meeting place, ILMAC guarantees top connections with qualified leads and you certainly can't discredit their support programme.
Business Potential
Now let's discuss exactly how ILMAC is a valuable platform for visitors and exhibitors alike. The exhibition covers every important technology and equipment category. The product portfolio has environmental technology, sanitation, sterilization equipment, laboratory equipment, control technology, analytical equipment and automation. Brands you can expect to find at ILMAC include Agilent Technologies, Mettler-Toledo, Thermo Fisher Scientific, Büchi Labortechnik AG, Merck and Weiss Technik AG. The nature of the exhibition positions it as the best place to launch new products and generate buzz. Attendance gives your brand credibility and there's the added bonus that you won't find the same caliber of visitors anywhere else. Given how many visitors are from France, Italy, Germany, Norway, China, Spain, Sweden and the USA, you can effectively penetrate foreign markets. That's on top of all the different sectors being represented.
Did You Know?
Sharing of knowledge and expertise remains one of the key missions of ILMAC next to making it possible for high-level business networking. This goal translates into the well-respected ILMAC FORUM. The forum is known for its star-studded speaker list and a packed programme with lots of presentations, lectures, discussions and round tables. Another way you can experience the bright future of advancements in the field is to visit the Maintenance Excellence Arena for a practical approach. Last but not least, ILMAC is all about the development of talent and expertise. If you're searching for talent to join your company, get yourself to the Job Fair.
Your Hotel Room in Basel
Travel 2 Fairs ltd knows Basel, Switzerland in great detail and can suggest affordable hotels in key locations around the city. Whether you want a hotel directly next to Messe Basel or prefer to be near the airport, we have your back. Tap into our database of top hotel rates and choose the one suited best to your needs. You can have your online hotel booking for ILMAC by the end of the day. Travel 2 Fairs ltd also assists with logistics. Do you want transportation from the airport to the hotel? We can organise airport transfers, both private and shared. Clients can also book a car during their stay. You'll be impressed with the choice in cars available.
Past Edition
2021
ILMAC 2021 took place between 19.10.2021 - 21.10.2021 as a hybrid exhibition. The edition consisted of the traditional face-to-face exhibition complimented by a digital trade fair. The face-to-face aspect of ILMAC 2021 took place at Messe Basel, with the venue featuring strict Covid-19 prevention measures. The precautions included measures such as social distancing and the 3G entry policy. Participant had to maintain a social distance of 1.5 metres. Despite the ongoing pandemic, the hybrid event received over 7000 attendees including 250 exhibitors.
Our visitors
for the event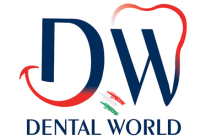 Claudia De Nicolo
Best Western Hotel Domicil
IDS
Everything was good. We were satisfied with our stay at the hotel. Thank you.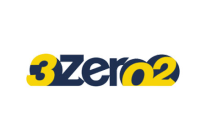 Tess was very helping and it was a pleasure to work with her. The hotel was very well located as per my request (few minnutes walk from the IBC exhibition), altough the rooms were not very clean and the hotel in general was a little bit scruffy, breakfast was very poor and price was quite high (200€ per night). Also, the room price was not refundable when we had to cancel one night, even if we informed the hotel 6 days before the booking.
Anyway, Tess offered a very good service, she followed up every step of our booking, and we really appreciated it. We surely recomend the Go Fair Ltd service ... By the way, we absolutely do NOT recommend Hotel Sander in Amsterdam.
Thanks Tess for your support!
Ilaria

Elisenda Pla
Grand Palace Hotel Hannover
It is a pleasure to write a short comment about GoFair company (Ms. Tea Nilsson).
We are very pleased for the service and attentions received during the last month referring our accommodation requirements in Hannover during EUROTIER show 2014. The hotel (Grand Palace Hannover) was excellent as it is close to the city center and not very far from the show. Nice rooms and big enough. Moreover, the service offered by GoFair was very efficient and Ms. Nilsson always tried to solve our doubts or inconveniences.
We are very satisfied and we will contact them again for future events.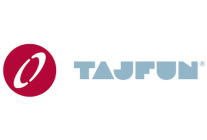 It was very nice. We enjoyed our stay at the hotel. The food was great. The rooms were very clean. The hotel was nice. The town was nice. Everything was great. Thank you very much.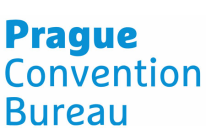 Marketa Rutova
Ibis Hotel Frankfurt City Messe
Dear Go Fair Team (namely Ms Tea Nilsson),
Thank you for all your support. Your reminders and detailed information about the reserved accommodation sent were very much appreciated especially before the show (IMEX Frankfurt 2014) being busy with plenty of other detailes.
Thank you and we will get back to you again.
Best wishes,
PCB Team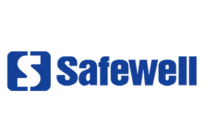 The Hotel which Mrs. Megan booked for me is very nice. Hope to keep in touch with her next year. And she give me the service really very very quickly, I even can`t feel the time difference between European and China.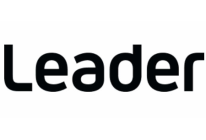 Megan was very helpful in finding rooms for our team for the trade show. She was very clear and understood our needs. Even with our last minute changes, she was able to accommodate our requests perfectly.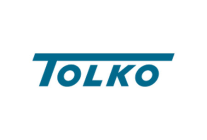 This hotel was in a great location, very close to the main train station.
There are tons of restaurants and sight seeing opportunities within walking/biking distance. The value/price was much better than the hotel I stayed at 4 years ago when I attended the Ligna show.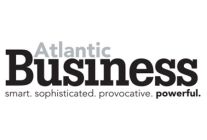 Hi Tess,
My biggest complement that I can give Go Fair Ltd is that I will continue to use your services. Thank you for all your kind attention in the past and I`m looking forward to working with you in the future.
Hubert Hutton Publisher,
Atlantic Business / Natural Resources Magazines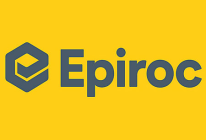 Ms. Ann-Sofie Lundberg
ibis budget Muenchen City Sued
Bauma
Hello Simon,
Thank you for calling, and thank you for sharing your contact!
We are satisfied with the hotel, clean rooms, friendly staff and good breakfast. Not far from the exhibition area, and a quiet place. Everything was handled smooth, good service.
Best regards,
Ann-Sofie Lundberg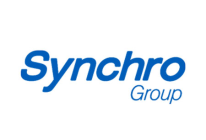 Maribel Mendoza
Standing Hotel Suites by Actisource
Dear Megan,
Thank you very much for your kind message. Everything went fine at Interpack, thank you. For the moment we do not have any Exhibition this year and the one planned for 2015 is in Barcelona, so we will not need any hotels. Nevertheless, I will get in touch with you when we have to look for hotels abroad for exhibitions.
With best regards,
Maribel Mendoza Sales Department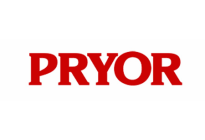 Dear Megan,
Thank you very much. Everything was good. We were pleased with the accommodation and the convenient location, and the landlord's contact person was really friendly and helpful. One thing to mention is that we were unaware that a €500 cash deposit was required on check-in.. Anyway, we were happy over all, so thank you again.
Kind regards,
Rachel
Our
Clients