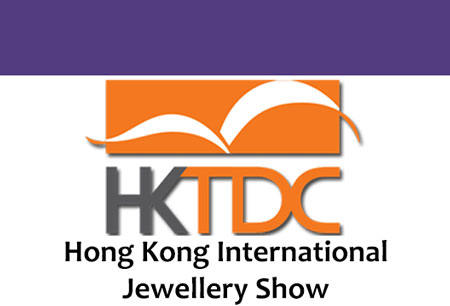 HKTDC Hong Kong International Jewellery Show
( 1 March 2023 - 5 March 2023 )
Location:
Hong Kong , Hong Kong
Organizer:
Hong Kong Trade Development Council
About the
event
Update
HKTDC Hong Kong International Jewellery Show 2023 will be a live exhibition. The hosting dates are set between 01.03.2023 to 05.03.2023. The Hong Kong Convention and Exhibition Centre will serve as the hosting location for the event. Among the implemented measures at the venue will be social distancing and mandatory mask use. Attendees should note that due to the latest changes to China;'s travel restrictions, they will have to fill out their health status on the form found on the General Administration of Customs' WeChat account and webpage.
Introduction
HKTDC Hong Kong International Jewellery Show is the home of luxury and high taste where 2500 exhibitors display the most glamorous pieces of fine jewellery, watches, and clocks to an enthusiastic audience with buying power. The international trade show arrives in Hong Kong, and it's predicted that more than 50,000 trade visitors are going to attend. Do you have your accommodation sorted? Allow Travel 2 Fairs ltd to assist you in your business travel and keep your expenses low. We offer bookings for international trade shows at irresistible prices!
Don't have a clue where to start in researching hotels in Hong Kong? You don't have to invest any time or effort in this task as Travel 2 Fairs ltd takes the lead. The main goal is to make reservations close to the exhibition centre where you can commute with ease, while also not overspending on your stay. We achieve this tricky balance thanks to a large database with hotels. HKTDC Hong Kong International Jewellery Show is well worth the investment as it opens a door into the Asian jewellery market. The product categories are varied, featuring jade jewellery, antique pieces, ready-to-wear pieces, jewellery tools and timepieces.
Past Editions
2022
The HKTDC Hong Kong International Jewellery Show 2022 took place between 29.07.2022 and 02.08.2022 at the Hong Kong Convention and Exhibition Centre. Covid-19 safety measures, such as the obligation to wear medical face masks, were on display at the venue. The event received over 80,000 visitors and more than 1,000 exhibitors.
Our visitors
for the event
Our
Clients