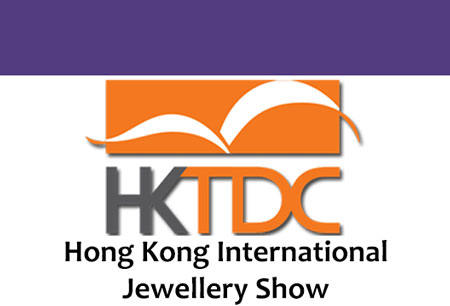 HKTDC Hong Kong International Jewellery Show 2024
(29 February 2024 - 4 March 2024 )
Organizer:
Hong Kong Trade Development Council
About the
event
Update
HKTDC Hong Kong International Jewellery Show 2024 will be a live exhibition. The hosting dates are set between February 29th and March 4th, 2024. The Hong Kong Convention and Exhibition Centre (HKCEC) will serve as the hosting location for the event. Among the implemented measures at the venue will be frequent sanitation and disinfectant dispenser areas. Currently, China does not have travel limitations.
Preface
HKTDC Hong Kong International Jewellery Show is the home of luxury and high taste where more than 2 500 exhibiting firms display the most glamorous pieces of fine jewellery, watches, and clocks to an enthusiastic audience with buying power. The international trade show arrives in Hong Kong, and it is predicted that more than 50 000 trade visitants are going to attend. HKTDC Hong Kong International Jewellery Show is well worth the investment as it opens a door into the Asian jewellery market. The product categories are varied, featuring jade jewellery, antique pieces, ready-to-wear pieces, jewellery tools and timepieces.
Hong Kong International Jewellery Show Accommodation
Do you have your accommodation sorted? Allow Travel 2 Fairs Ltd to assist you in your business travel and keep your expenses low. We offer bookings for international trade shows at irresistible prices! Do not have a clue where to start in researching hotels in Hong Kong? You don't have to invest any time or effort in this task as Travel 2 Fairs Ltd takes the lead. The main goal is to make reservations close to the exhibition centre where you can commute with ease, while also not overspending on your stay. We achieve this tricky balance thanks to a large database with hotels.
Past Iterations
HKTDC Hong Kong International Jewellery Show 2022
The 2022 rendition took place between 29.07-02.08.2022 at the HKCEC. Coronavirus precautions, such as obligatory medical face masks, were on display at the venue. The event received over 80 000 visitants and more than 1 000 exhibiting firms.
HKTDC Hong Kong International Jewellery Show 2023
The 2023 iteration coincided with Hong Kong International Diamond, Gem & Pearl Show 2023. The hybrid trade exhibitions occurred between 1-5.03.2023. HKCEC featured precautions such as frequent sanitation. They were attended by more than 60 000 visitants from 130 countries and over 2 500 exhibiting firms. Over 1 800 meetings were conducted resulting in the generation of HK$100 million. 60% of the attendants consider that sales levels will return to pre-pandemic levels.
Our visitors
for the event
Our
Clients