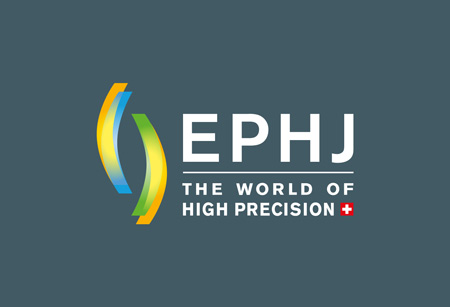 EPHJ-EPMT-SMT 2024
(11 June 2024 - 14 June 2024 )
Organizer:
EPHJ (Environnement Professionnel Horlogerie Joaillerie)
About the
event
Update
Organisers are preparing EPHJ-EPMT-SMT 2024. It will occur in the Palexpo between the 11th and 14th of June, 2024. Emphasis will be placed on exhibitors via 2 or 3 highlights. Currently, Switzerland does not have domestic or travel restrictions in place. This is due to the country removing its restrictions related to the pandemic.
Preface
EPHJ-EPMT-SMT is an annual trade exhibition that attracts high-precision industries. It receives over 20 800 participants during its iterations in Palexpo. They attend to examine innovative microtechnology and precise skilled trade solutions. They also exchange knowledge, gain insights, and raise brand awareness. The participants incorporate more than 800 exhibiting companies and over 20 000 trade visitants. It should be noted that 96% of the exhibitors praise the quality of the visitants. Also, 98% are pleased with the results from each iteration. 85% further reconfirm their attendance. Participants include international suppliers and decision-makers. This includes jewellery/watchmakers, traders, designers, manufacturers, production experts, buyers, and service providers.
About Salon EPHJ-EPMT-SMT
EPHJ-EPMT-SMT features a diverse event schedule. This includes the showstopping Watch Medtech Challenge and the Exhibitors' Grand Prix. There is also a diverse range of lecturers, panel discussions, workshops, and demonstrations. The comprehensive trade exhibition is also a must-attend. It consists of three sections that form the name of the event. These include the EPMT (Microtechnology Professional Environment), the EPHJ (Professional Watchmaking and Jewellery Environment), and the SMT (Swiss Medical Technologies). These feature product groups such as robotics, laser technologies, packaging, and material production.
EPHJ-EPMT-SMT's exhibitor list features leading companies, such as:
Credit Suisse;
Dassault Systems;
Hexagon Metrology;
Carl Zeiss;
Beckhoff Automation;
Polycrystal;
Panatere.
Such enterprises represent industries such as medical technologies, watchmaking, jewellery, optics, and logistics. They also represent the automation, aeronautics, automotive, microtechnologies, and packaging sectors.
EPHJ-EPMT-SMT Accommodation
Procure suitable lodgings for EPHJ-EPMT-SMT with Travel 2 Fairs Ltd. All that is necessary is to inform us about how many rooms you need, how much you wish to spend, and your desired location. Travel 2 Fairs Ltd manages the rest. Secure accommodation next to Palexpo and gain valuable access to public transport. We can advise you on the best routes to take to the venue. Aside from affordable hotel accommodation for exhibitions, we also provide transport services. One way to travel to your hotel is to have a rent-a-car wait for you at the airport. Another is to schedule an airport transfer in both directions.
Event information might be outdated because of the coronavirus pandemic. More information is available from the organiser.
Past Iterations
EPHJ-EPMT-SMT 2021
EPHJ 2021 welcomed 12 200 visitants and 530 exhibitors. Palexpo, the hosting location, featured strict coronavirus safeguards such as social distancing.
EPHJ-EPMT-SMT 2022
EPHJ 2022 occurred as a live trade exposition held at Palexpo without implementing coronavirus safeguards. This is due to the removal of the country's pandemic restrictions. The event featured more than 700 exhibitor firms from 14 nations and 18 000 visitants. This signified a 33% increase in comparison to 2021.
EPHJ-EPMT-SMT 2023
The 2023 iteration was a live trade exposition that occurred in Palexpo and did not incorporate coronavirus precautions. The iteration featured 750 exhibiting firms from 16 nations and 21 780 visitants (a 21% increase compared to 2022).
Our visitors
for the event
Our
Clients