EPHJ-EPMT-SMT
(14 June 2022 - 17 June 2022 )
Location:
Switzerland , Genève
About the
event
Organisers are in the process of preparing the 20th edition of EPHJ which will take place at Palexpo between 14.06.2022 and 17.06.2022. Emphasis will be placed on exhibitors via 2 or 3 highlights. Palexpo will include the best COVID-19 protective measures.
EPHJ-EPMT-SMT – A Brief Introduction
EPHJ-EPMT-SMT is a unique trade show aimed at the high-precision technology professions. Its mission is to draw stable connections between multiple fields – watchmaking and jewellery, medical technologies and subcontracting micro-technologies. The annual event draws in a diverse crowd of professionals to Geneva, Switzerland and launches many technological trends. Editions feature around 800 exhibitors from all over Europe. Attendance numbers are consistent over the years with more than 20,000 trade visitors in attendance. Precision technology enjoys a past pace in its growth and development especially with the rise of automation and robotics across a variety of fields.
An Industry Profile
EPHJ-EPMT-SMT is the go-to business and procurement platform in Europe, because it displays the full value chain of precision technologies. Microsystem technologies, micromechanics and microelectronics are demonstrated in fine detail. Regardless of your area of expertise, you'll also discover products and solutions aimed at every level of the production line from raw materials to design and CAD to packaging and commercial display. The wide application of such technologies also means a rich mix of visitors from automotive and aeronautics to metrology and the medical field. The programming is one of the best there is with lectures from respected names across every related field.
Travel 2 Fairs Takes You There
Travel 2 Fairs ltd provides you with the perfect hotel services for EPHJ-EPMT-SMT. We have worked in the business travel sector for over a decade and have a reliable database of hotels in Geneva. A personal travel assistant is there for you every step of the way in booking your hotel rooms for the trade fair. All you need is to give us a budget and how many beds you need. Travel 2 Fairs ltd can easily accommodate a group of over twenty as well as single travelers. Discover the top hotel rates in the vicinity of the Palexpo.
Past Editions
2021 Edition
Despite legitimate concerns regarding the pandemic, EPHJ welcomed a significant number of visitors. Exhibitors were pleased both by the number of visitors and their quality. In terms of exhibitor numbers, organisers knew that they would not reach the numbers from previous editions. The exhibition grounds featured an open plan structure with wide aisles to make movement easier while maintaining social distance. Overall organisation was pleasing, with attendants accepting the constraints of the safety measures with good humour. The edition featured many roundtable discussions. One of the topics was the increasing pressure on subcontractors regarding sustainability, traceability and environmental protection.
Our visitors
for the event

Mr Danny Schneider
Hilton Geneva Hotel and Conference Centre
index
Thank you Megan – your assistance and patients throughout this process are commendable
Keep Safe & Healthy,
Danny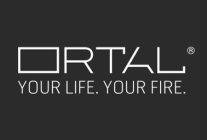 Dear Tom,
The stay was successful. Thank you for your help.
Best Regards,
Cathia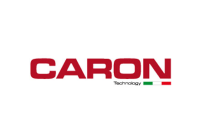 Hello, I would like to confirm you that I had a confortable stay and everything was O.K.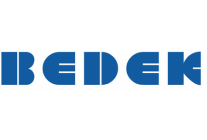 Nicklas Werner
Courtyard by Marriott Munich City East
Dear Megan,
We got everything, we are satisfied with your job. Thanks a lot. When we need rooms again for a fair we have to visit we´ll contact you again.
Thanks and best regards.
Bedek GmbH & Co. KG Werner Nicklas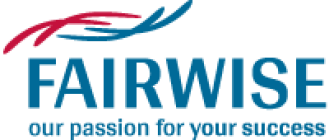 The overall opinion regarding Glam Milano was positive. The staff was friendly, the location was great and the service in general good, although not always adequate. The breakfast was average - a little less than expected. The beds were comfortable.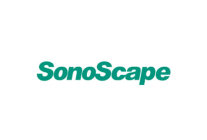 The hotel in MEDICA 2014 is very good, good location. My colleagues had a good trip in this hotel. And Mr. Mark Hansen is warm, always answer quickly and usefully, we cooperated well. Hope for future cooperation.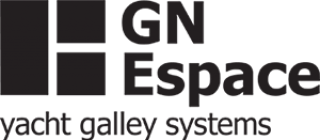 Dear Michael
Many thanks –that's much appreciated and please do apologise to George again for me - for not being able to get back to him sooner.
I look forward to speaking again soon and with best wishes to all as always.
Julian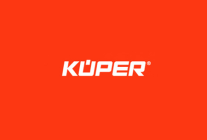 M.Kramer
B&B Hotel Munchen City West
BAUMA
Hi,
The average opinion of our people was: The rooms were really o.k., good bed, enough space etc., and there was an easy access to the public transportation. What they did not like was the poor breakfast. Further two of them noticed empty bottles on the room at their arrival, that have not been removed during their whole stay. That's no good room service.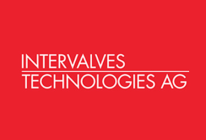 Hi Megan,
Many thanks for your message. Everything worked very well and the hotel is clean and conveniently located.
Best regards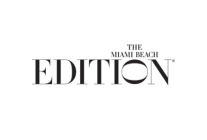 Dear Tom,
I wanted to thank you for your help in securing a reservation during ILTM. You were prompt to respond, professional and courtious. I made my travel arrangements close to the fair dates and you were able to secure a room in the same hotel as my colleagues which was extremely helpful. Thank you again for all your help!
Kind Regards, Mayela Lanza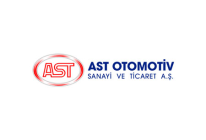 Great service, great people…
Pınar Üşümez
Novotel Birmingham Airport
Dear Tom,
Sorry for my late reply. Thank you very much for your service. We were glad about Novotel Birmingham Airport. We will get in touch with you whenever we need help.
Wishing you a great day.
Our
Clients