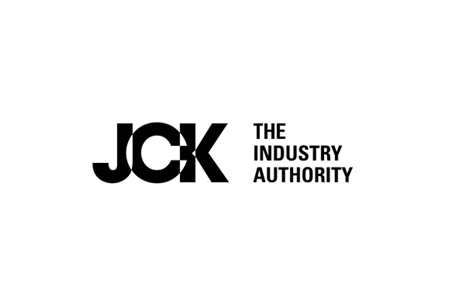 THE JCK SHOW 2024
(31 May 2024 - 3 June 2024 )
Organizer:
Reed Exhibitions
About the
event
Update
JCK 2024 will take place between 31.05-03.06.2024. The hosting location for the live event will be the Venetian Expo in Las Vegas, USA. The venue will adhere to the highest sanitation standards to ensure the safety of attendees. Participants will be encouraged to follow safety recommendations such as wearing face masks in indoor spaces. Attendees should note that they will not be required to show upon arrival vaccination passports due to the lifted travel limitations.
Introduction
USA lives up to its reputation as the home of glitz and glamour as it hosts THE JCK SHOW. The international trade fair is the go-to event for the jewellery industry that showcases everything from raw and cut gems to the latest collections of fine jewellery from noteworthy brands. In total, more than 2,300 exhibitors are going to fill the exhibition halls with glint and sparkle, while 23,000 peers and buyers are going to attend. Do you know where you will stay? Travel 2 Fairs Ltd answers that question with a bespoke online hotel reservation for trade fairs.
Book hotels for THE JCK SHOW without stress or hassle! Business travel is now effortless to plan when you have Travel 2 Fairs Ltd to assist you every step of the way. You specify the price, the number of rooms and the location. We do the research and send you the deals that are a dream come true. Simple, easy and takes no more than a day! THE JCK SHOW is worth the extra investment as it gives you access to high-ranking buyers that can set the tone for the remainder of your fiscal year.
Past Iterations
The JCK Show 2022
The 30th Anniversary iteration of the JCK Show surpassed the pre-coronavirus attendance rates. It took place as a live event between 10-13.06.2022 at the Venetian Expo in Las Vegas, amidst Covid-19 safety measures such as pre-entry monitoring. The event received 30 000 participants, 17 000 of whom were visitants representing 130 countries and over 1 800 were exhibiting firms.
The JCK Show 2023
The 2023 iteration of the event occurred as a live trade exposition without implementing coronavirus precautions. This was due to the country repealing its pandemic restrictions. The iteration featured more than 30 000 attendants from 130 nations, including over 2 000 exhibiting firms during its hosting between 02-05.06.2023.
Our visitors
for the event
Our
Clients