Mineral & Gem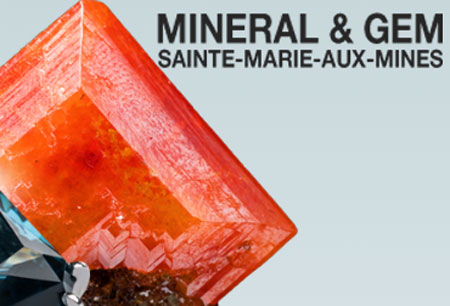 CITY:
Sainte-Marie-aux-Mines
!!! Important !!! The 2020 edition of Mineral & Gem has been officially postponed by the organisers due to coronavirus.
Mineral & Gem represents a large portion of the global market for the mineral and gems industry in Europe as the international trade show sees thousands of professionals come to close deals and network. At the same time, the event is a massive hit with the general public, who want to see precious stone materials and finished jewellery. Sainte-Marie-aux-Mines, France hosts the upcoming edition for four days. Don't miss out on great prices on hotels for Mineral & Gem and delegate your business travel arrangements to Travel 2 Fairs ltd.
Mineral & Gem is known for its excellent product scope and diversity. You will display alongside hundreds of vendors showcasing colorful fossils, gems, jewels, meteorites, micro-mounts, minerals, pearls, rough stones and string necklaces. In addition, you can boost your overall reputation by partaking in the excellent conference track that on average features 200 speakers. Be successful at Mineral & Gem and have Travel 2 Fairs secure your hotel accommodation. You benefit from bookings for international trade shows that are light on your budget, are serviced by public transport and position you close to the exhibition grounds. It's simple, easy and efficient – it takes a day to receive our top offers!