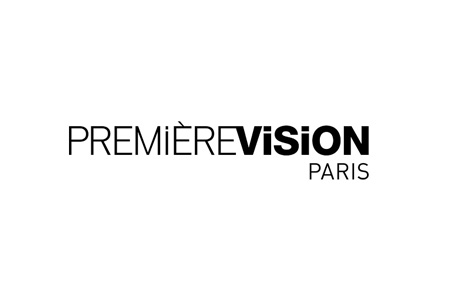 Premiere Vision
( 7 February 2023 - 9 February 2023 )
Venue:
Paris-Nord Villepinte Parc des Expositions
About the
event
COVID-19 Event Update
Organisers have announced that Premiere Vision 2023 will be held on February 7th – February 9th in Paris, France. In addition to the live event, there will be a digital program. The hybrid model is one of the many ways organisers are fighting against the damaging effects of the coronavirus pandemic. Paris Nord Villepinte will feature improved air ventilation. Currently, France does not have domestic or travel restrictions pertaining to Covid-19.
Calling Card
Premiere Vision is one of the top-tier trade fairs for the fashion industry in France. It's the main platform for designers and labels to source fabric and other materials to create their collections, and the quality of what's on display is quite unmatched. Premiere Vision operates out of Paris Nord Villepinte in Paris, France and stays ahead of the fashion trends every season. As with other fairs in the industry, Premiere Vision is held twice a year. The February edition covers Spring/Summer trends, and the September edition is for Autumn/Winter. In recent years, more and more attention has been given to sustainable and eco-friendly fashion trends, and now Premiere Visions is the go-to marketplace and source of ideas across international markets around the world.
Business Potential
Premiere Vision has carved a name for itself as the definitive procurement platform for fabric and raw materials in the world. Trade visitors have the entire product spectrum divided into areas for fabrics, yarns, designs, leather, accessories, manufacturing, and sustainability. Only the best are showcased as there is a team of trend watchers and experts, who select the exhibitors first-hand. As a result, this attracts buyers of the highest caliber. The show's success has been undeniable and now there are additional events held in Shenzhen, New York and Istanbul. Suppliers you will see at Premiere Vision include brands like Amdie, Cabilux, Dorratex, King Plus, SAB, 496 Fabric Lab, Ozlem, Isil Tekstil and DJIC. As far as who attends, you will meet buyers, designers of ready-to-wear brands and accessories, luxury houses and fashion company executives.
Did You Know?
For the past six years, Premiere Vision has been leading the conversation about ethical fashion and sustainable manufacturing through the inclusion of the Smart Creation program. There's a lot of fresh content and insights into new technologies and trends for you to adopt for your brand. The trade fair boasts an incredible support programme. The series of Digital Talks is quite impactful as it invites famous names like Thibaud Etcheberr, Guillaume Henry, Janne Poranen and Christian Tubito. The Digital Talks are all part of the new hybrid fair. Visitors will be able to access content for a whole week and one of the main features is the 3D forum, which gives you the opportunity to 'walk' through all that's available at Fanciful Flair.
Your Hotel Room in Paris
Beat the competition for the best hotel rates during Premiere Vision every time! Travel 2 Fairs ltd works with you to create the perfect travel experience. Our database features great properties in Paris, France, suitable for every budget. We have it all – economy hostels, boutique hotels, business hotels and rental apartments. No matter the price, we look for an accommodation close to Paris Nord Villepinte, so you can get where you need to go without wasting precious time. Travel 2 Fairs ltd is also a rent-a-car vendor and has multiple options at a fair price. You can also request an airport transfer to your hotel upon arrival. We also arrange transfers to the airport upon departure. Have a vehicle all to yourself, or share it with others.
Past Editions
2022 Winter
Premiere Vision 2022 Winter took place as a dual digital and physical edition. It consisted of a digital platform and a face-to-face trade fair. It attracted over 74,600 trade visitors, with 60% of them representing foreign countries. Furthermore, it received 1,080 exhibitors, including 63 newcomers from 41 countries.
2022 Summer
Premiere Vision's 2022 Summer edition took place as a hybrid event (physical fair complemented by a digital platform) between 04.07.2022 and 08.07.2022. The physical aspect of the event was held at the Paris Nord Villepinte between 05.07.2022 and 07.07.2022. The venue did not feature Covid-19 safety measures due to the removal of the domestic restrictions. The event received 1,190 exhibitors and over 23,000 visitors.
1200+
international exhibitors
60,000+
international trade visitors
Our visitors
for the event
Our
Clients