viscom
(10 January 2023 - 12 January 2023 )
Location:
Germany , Düsseldorf
About the
event
Covid-19 Update
Because of complications caused by the ongoing COVID-19 pandemic, organisers have opted to cancel the 2022 edition of the fair. The event will take place between 10.01.2023 and 12.01.2023 as a live event. The trade fair will take place at the Düsseldorf Exhibition Center amidst strict COVID-19 prevention measures. This will include attendants needing to show before entry documents such as proof of recovery. They must also wear face masks and maintain a 1.5 metre social distance. Because of the instated travel restrictions, attendees will have to show their 3G entry documents upon arrival in Germany.
Introduction
viscom broadens and complicates the language of visual communication, and it's here that invested professionals come to learn about emerging, fast-paced developments in advertising and digital large format printing. The international trade fair is set to break attendance records in Düsseldorf, Germany. Remain at the foreground in your niche and start preparing your business travel outing as soon as today. Land deals on hotels in Dusseldorf tailored to your specific budget with aid from Travel 2 Fairs ltd. Our brand is responsible for hotel accommodation for trade fairs in all major cities in countries all over the world.
The product portfolio at Viscom leaves no stone unturned as you display and demonstrate in advertising signs, digital printing, engraving, light advertising, rubber stamps, safety signs, presentation technology, promotional items, software and hardware, textile finishing and warning systems. Given the broad focus, you stand to meet with influential representatives from agencies in the transportation and public office sectors. Give yourself the best chances of success by having Travel 2 Fairs ltd take the lead on your accommodation. We cater to both small and large groups at every price point.
Our visitors
for the event

Roee yaniv
Sheraton Dusseldorf Airport Hotel
ProWein
Excellent hotel and breakfast. Service and reception was great. Fair was less crowded but good enough.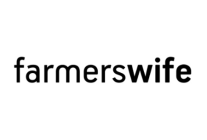 Thanks to Tess,
we had nice time in Hotel City Garden in Amsterdam. Especially thanks for the room upgrade we got!
Many thanks...

Katie Gray
Premier Inn London Docklands ExCel
DSEI
Just want it to be highlighted to your company how hard you work and that it should not go unnoticed. We have had so much bad luck in the past with accommodation in London, so it is so reassuring to have someone like you who has helped us – I will be sure to use you always going forward as customer experience is everything and you have nailed this ☺
Thank you again – what a credit to your team
Katie Gray
Events & Marketing Manager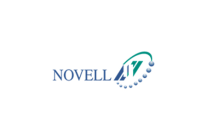 Dear Tom,
The hotel is good, clean and the people also so kind, I am satisfied with the hotel even though the room is small
For next event in CphI 2020 Milan, do you have any suggestion for the hotel?
Thank you!
Best Regards,
Inge Kartono, MD
International Marketing Manager

Steven Hecht
Novotel Cannes Montfleury
In summary, the Montfleury did a really good job. Service was prompt, professional and the obvious cultural differences aside, I wouldn't hesitate to recommend it. Room had a very nice balcony.
Best,
Steven Hecht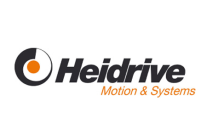 Hi Megan, thank you for your great support. Everything was fine in the hotel we booked.

My son and myself were very satisfied with Alphe-Hotel Garni. The rooms were very convenient and the breakfast was also excellent. You can offer this hotel for other people, too, they`ll be satisfied, too. The S-bahn station Ditzenbach/Sternberg could be reached in 5-7 minutes. (walking) Thank you for offering it to us. I don`t know when my next trip will be, that time I`ll call you for your help.
All the best,
Margit Margit Gruber-Torok DS Budapest Kft- Hungary Alpha-Hotel Garni hotel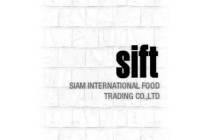 Dear Christine,
Thank you for email. Everything went well during our stay. The hotel allowed early check-in. Room is new and clean, but is too small, and the hotel is located in good location as it is convenient to public transportation and walking distance to the old town. Only few points, it's a bit noisy surrounding(from the road), especially at night. The room does not seal and not well sound protected. With the room rate it would be good if the hotel served BF. Thank you.
Best Regards,
Pisit C.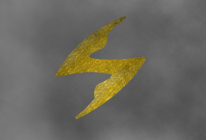 Good morning,
our team spent one week in Hotel Manin in Milan for Eicma 2015. Service, rooms, assistance really outstanding. Many compliment to Go Fair to meet our several request always on time - great organization and staff. Hotel Manin and Go fair will be the reference for next year.
Thank you!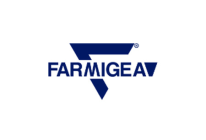 we used this service for 3 years in a row and it has always been great, effective and fast: we have been allowed to change some names of the guests and to book further rooms without any delay.
The hotel selected had a great position near to the station stop and just 15 minutes by train from the Fair. The rooms were cute and cleaned and the personnel at the desk well prepared and quick.
We are very happy and satisfied.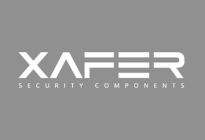 Ilenia Flaim
The Westbridge Hotel
IFSEC
The hotel is not really very close to the fair and rooms are quite small. But the level is however high and the staff is really nice and helpful.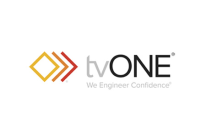 Hi Tom,
Thank you for your continued support throughout out booking process and even afterwards 😊
The stay was great, and I will be sure to keep in touch for future bookings.
Thanks again,
Rachael
Our
Clients