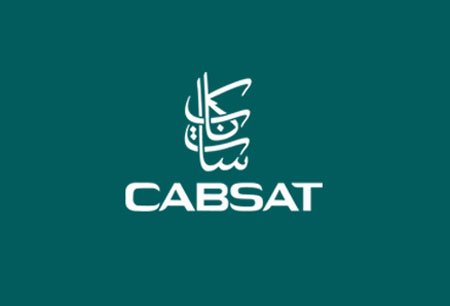 CABSAT 2024
(21 May 2024 - 23 May 2024 )
Organizer:
Dubai World Trade Centre
About the
event
Update
CABSAT 2024 will occur between the 21st and 23rd of May, 2024. The event will be held as a face-to-face trade exposition at the Dubai World Trade Centre (DWTC). Rigorous coronavirus safeguards will be implemented at the event site, such as the social distance protocol. Dubai at present does not incorporate travel restrictions.
Preface
CABSAT is an annual trade exhibition of pivotal importance to the MENA market. It presents the latest satellite, broadcasting, and creative content innovations and is attended by over 13 900 participants. They comprise more than 900 exhibitors and over 13 000 visitants who travel from 120 countries. This includes distributors, content/media specialists, game developers, manufacturers, and telecommunication operators. Additionally, the participants include broadcasters, producers, game publishers, government regulators, and venture capitalists. Attendants also feature owners of stadiums or arenas, E-sports teams and associations. Visitors include advertising agencies, networking executives, marketers, publicists, engineers, technicians, and recordists. 33% of the attendees, as mentioned, are C-suite executives and above-positioned.
About CABSAT International
The CABSAT Exhibition features several showstoppers, including the exposition. Participants should also consider the SatExpo Summit and the NEXTGen Content Screening. Similarly, they should attend the Digital Hub, Next Up Program, and Saudi Program. The CABSAT exhibitors include leading companies like Air France, Gulf Air, and Netflix.
The CABSAT Show features representatives from industries, such as:
financial;
media and marketing;
IT;
security;
engineering;
utilities;
energy;
transport;

healthcare;
aviation;
construction;
real estate;
telecommunications;
aviation;
education;
oil and gas.
CABSAT in Dubai Accommodation
Secure appropriate lodgings for CABSAT with Travel 2 Fairs Ltd. All that is required is to inform us about three essential details. This includes how many rooms you need, how much you wish to spend, and your desired location. Travel 2 Fairs Ltd manages the rest. Book hotels close to the DWTC and gain valuable access to public transport. We can inform you of the best routes to take to the venue. Asides from affordable hotel accommodation for exhibitions, we also provide transport services. One way to travel to your hotel is to have a rent-a-car wait for you at the airport. Another is to schedule an airport transfer in both directions.
Event information might be outdated because of the coronavirus pandemic. More information is available from the organiser.
Past Iterations
CABSAT 2018
The 2018 iteration was hosted between the 14th and the 16th of January 2018. It was hosted in the DWTC and received 450 exhibitor firms and over 13 600 visitors.
CABSAT 2021
The 2021 edition of CABSAT took place as a face-to-face trade exhibition at the DWTC between the 26th and 28th of October 2021. The hosting venue featured the latest coronavirus safeguards, such as an admission policy. Attendants had to present 3G documents, including the 184 exhibitors.
CABSAT 2022
CABSAT 2022 occurred as a face-to-face trade show at the DWTC between the 17th and 19th of May 2022. The edition received approximately 225 exhibitors from 39 countries.
CABSAT 2023
The 2023 edition of CABSAT took place in a live trade exposition format between the 16th and 18th of May 2023. The event featured more than 340 exhibiting firms, over 75 lecturers and 14 000 visitants from more than 120 nations.
Our visitors
for the event
Our
Clients