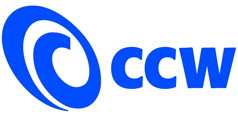 CCW 2024
(26 February 2024 - 29 February 2024 )
Organizer:
Management Circle
About the
event
Update
The 2024 edition of CCW will be hosted between the dates of the 26th of February and the 29th of February. The trade fair will be hosted as a live trade exhibition at the ECC Berlin. Attendees should note that the hosting location will not have strict Covid-19 prevention measures in place. This is due to the removal of Germany restrictions, related to the pandemic.
Preface
Whether it is customer care digitalisation or customer dialogue streamlining, CCW is where to improve your communication techniques with your end customer. The trade show details current strides in call centre technology and protocol through guided tours and the Teletalk Demo Forum. This also includes the exciting technical program at the conference. The international trade show often features more than 250 exhibiting firms. The annual attendance is at approximately 7 500 trade visitants.
CCW Accommodation
Narrow down the selection of hotels to the deals that are a perfect fit by contacting Travel 2 Fairs Ltd. Business travel becomes effortless to organise with our flexible service. Gain the most value from your bookings for international trade shows with an expert team behind you. Travel 2 Fairs Ltd relies on an ever-growing network of hotels, apartments, and hostels. As we work with both small and large clients, we know how to keep costs down when need be and when to secure high-end, expensive accommodation for our clients. With your stay out of the way, you are able to focus on CCW.
Past Iterations
CCW 2023
The 2023 iteration of CCW signified the event's restart after a two-year pandemic-induced hiatus. The live trade exhibition occurred between 27.02-2.03.2023 in ECC Berlin. The venue did not incorporate coronavirus precautions. This was due to the repealing of the country's pandemic restrictions. CCW 2023 featured approximately 6 500 visitants from 45 nations. They examined the wares of 200 exhibiting firms from 18 countries.
Our visitors
for the event
Our
Clients