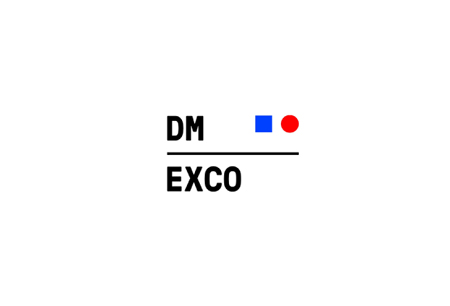 DMEXCO 2024
(18 September 2024 - 19 September 2024 )
Organizer:
Koelnmesse GmbH
About the
event
Update
DMEXCO 2024 will occur in a face-to-face format in Messe Cologne between the 18th and 19th of September, 2024. The locale will not implement coronavirus safeguards due to Germany's pandemic restrictions being lifted.
Preface
DMEXCO (DMEXCO Cologne/Messe DMEXCO/DMEXCO Expo/DMEXCO Germany) is among the leading events for learning the latest digital marketing information. The event is the central location for professionals seeking to gain marketing insights. This includes information about new technologies, innovations, and emerging markets. DMEXCO Cologne takes part every year in Messe Cologne.

Messe DMEXCO features a high participation rate. For instance, the iterations often receive over 41 000 visitants, around 1 000 exhibitor firms and approximately 600 lecturers. Visitors represent countries such as the United States, Austria, and China. The digital editions feature over 250 hours of event programming.
About DMEXCO Cologne
DMEXCO features a diverse support programme. This includes the comprehensive DMEXCO conference schedule. During the Conference agenda, participants can study and examine essential topics such as digital platforms and user engagement. The conference agenda features over ten Conference and Topic Stages, each discussing a specific theme or industry aspect. Frequently, DMEXCO's speakers include leading specialists such as Gali Arnon and Birk Angermann.

The DMEXCO Expo's support schedule also includes Masterclasses. These are practice-oriented courses that include presentations or case studies. They can also incorporate interactive product tests, live demonstrations or showcases. Another highlight at Messe DMEXCO is the Start-up Village. It is where start-ups can introduce their novel solutions. The Village also enables them to network with investors, partners, and clients. It furthermore incorporates study sessions that discuss topics such as social media and others. DMEXCO's agenda also includes an exhaustive exhibition.
Many notable enterprises attend as DMEXCO exhibitors. For instance, the fair often features:
Adobe
Alphabet;
Amazon Publisher;

Facebook;
IBM;
Oracle;
Microsoft;
PayPal;
Salesforce;

SAP;
Verizon;
Yahoo;
Google;
Shopify;
Snap Inc;
Deutsche Post;
Huawei Technologies;
Kaufland;

Pinterest;
Twitter;
Gameloft;
PwC;
Rakuten;
Softonic;
Unilever;
Vimeo;
YouTube.
The DMEXCO event receives a diverse group of attendees from several industries. Among them are the advertising, marketing, and media production sectors.
DMEXCO Cologne Accommodation
Procure suitable accommodation for DMEXCO with Travel 2 Fairs Ltd. All that is necessary is to inform us about the rooms you need, how much you wish to spend, and your desired location. Travel 2 Fairs Ltd handles the rest. Reserve lodgings adjacent to Messe Cologne and obtain invaluable access to public transportation. We can inform you of the top-quality paths to the venue. Besides affordable accommodations for exhibitions, we likewise offer transportation services. One means to travel to your hotel is to have a rentable car expect you at the aerodrome. Alternatively, you can schedule a two-way airport transfer.
Event data may be out-of-date due to the pandemic. More information is available from the organiser.
Past Iterations
DMEXCO 2019
During DMEXCO19, approximately 1 000 exhibitor firms from 40 countries showcased their wares within six halls, while the conference programme featured over 600 lecturers.
DMEXCO 2020
DMEXCO20 was the first digital edition. This was a necessity because of the coronavirus pandemic. DMEXCO20 was attended by more than 20 000 attendants and over 800 lecturers. More than 10 000 attendants perused the platform at the same time. 56% of the attendants perused audio and video calls during the event. Overall, the conference sessions featured 230 viewers.
DMEXCO 2021
The 2021 edition was the second digital rendition of DMEXCO. DMEXCO21 was attended by 20 600 visitants and 600 lecturers. It occurred between the 7th and 8th of September 2021. 47% of the lecturers were women.
DMEXCO 2022
DMEXCO22 occurred as an in-person event between the 21st and 22nd of September 2022. It was held in Messe Cologne without implementing coronavirus safeguards due to the lifting of the pandemic restrictions. DMEXCO 2022 provided answers to several inquiries, such as the role of digitalisation within a post-COVID world. The event was attended by 560 partner companies, approximately 40 000 trade visitants, and over 770 speakers. The attendees represented 91 countries, and over 50% of the speakers travelled from abroad.
DMEXCO 2023
DMEXCO23 occurred as a live trade exposition between the 20th and 21st of September 2023. It provided answers to topics such as AI, deepfakes and whether having users agree to cookies is still viable. The event featured over 650 exhibiting firms, approximately 40 000 trade visitants and more than 800 lecturers.
Our visitors
for the event
Our
Clients