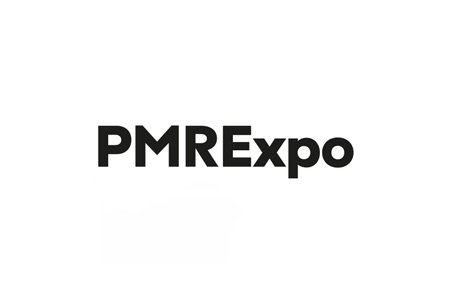 PMRExpo
(28 November 2023 - 30 November 2023 )
Organizer:
EW Medien und Kongresse GmbH
About the
event
Update
PMRExpo 2023 will be hosted between 28.11.2023 and 30.11.2023. The hosting location for the live event will be Messe Cologne, in Germany. The venue will not include Covid-19 safety measures due to the removal of the country's pandemic related restrictions.
Introduction
PMRExpo serves as a launch pad for advancements and strides in information technology and communication technology, with a tighter focus on professional mobile radio. Close to 200 exhibitors will showcase their technological solutions, tools, and parts in Cologne, Germany. Attendance continues to be on the rise and this year's edition of the international trade fair is meant to go over 4000 trade visitors with ease. Product categories on display include colloquium, control technology, digitalization, operating radio, software, the BOS digital radio, trucked radio, and more. In addition, there's a PMR conference and the Control Centre Congress.
How Travel 2 Fairs Ltd can help you?
Discover the most affordable deals on hotels close to the Koelnmesse by permitting Travel 2 Fairs Ltd to complete your business travel arrangements. Travel 2 Fairs Ltd is your one-stop for hotel accommodation for trade fairs. We can plan logistics for a group as small as a handful of people to one over twenty and still keep you within budget. Our service is swift in identifying hotels close to the exhibition venue and with good access to the local transportation system. Not only do you reduce costs, but also commuting time. This allows you to attend PMRExpo under the best of conditions.
Past Editions
2021 Edition
The 2021 edition of PMRExpo took place as a live exhibition with strict COVID-19 prevention measures in place. The rendition occurred between 23.11.2021 and 25.11.2021. Koelnmesse in Cologne, Germany, was where the edition took place. The safety measures implemented at the fair included a strict 3G entry regulation. They additionally included social distancing and regular hand hygiene. The rendition featured 137 exhibitors.
2022 Edition
PMRExpo 2022 took place as a face-to-face event in Messe Cologne. The event was held between 22.11.2022 and 24.11.2022, with the venue not featuring Covid-19 safety precautions due to the removal of the country's domestic pandemic-related restrictions. The event featured 10,000 m2 of event space and welcomed over 180 exhibitors and more 4,600 visitors.
Our visitors
for the event
Our
Clients