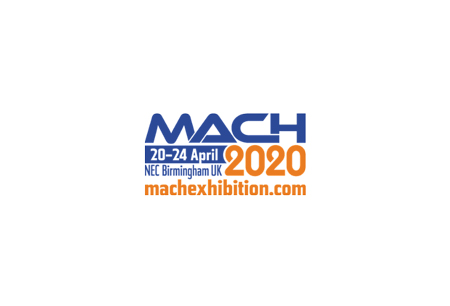 MACH Birmingham
(15 April 2024 - 19 April 2024 )
Location:
UK , Birmingham
Organizer:
Manufacturing Technologies Association
About the
event
Covid-19 Update
MACH Birmingham 2024 will take place as a live trade fair between 15.04.2024 and 19.04.2024. The edition will be held at the NEC Birmingham. At present, the UK does not have travel restrictions or safety measures pertaining to Covid-19. However, attendees will be highly advised to adhere to recommendations such as wearing face masks in indoor spaces.
MACH – A Brief Introduction
Is your goal to make yourself a fixture within the manufacturing technologies industry in the UK? Then the only way to grow your profile and expand your business is at the MACH Birmingham. This international trade show has been held in the city for more than a century and more than 600 exhibitors line up to showcase their tools, machinery, processes, and services at the NEC. There's a definite interest from professional circles at every link in the processing chain, as each edition brings in upwards of 25,000 professionals. A solid reason to add your company to the show floor!
An Industry Profile
MACH has been as successful due to its commitment to innovation and incorporation of every possible technology. No product group is overlooked and visitors have access to the latest models, concepts, and solutions within cutting tools, metal forming machines, shaping tools, 3D printing, automation, robotics, welding technology, measuring systems and quality assurance. You're able to experience technology trends as they emerge and make strong connections to business partners. You have professionals at every level in the industry level attend as there are a lot of educational opportunities within the program such as the guided student tours.
Travel 2 Fairs Takes You There
Make your hotel reservation during MACH within hours and land the best price at the same time. Travel 2 Fairs ltd presents you with a fast, affordable service that makes planning your business trip so much easier. You're assigned a personal travel assistant who works exclusively for you and can make any additions and corrections to your reservation. Travel 2 Fairs ltd has experience working at any scale, starting with single travellers and moving to groups of over twenty people. We have a comprehensive line-up of venues in Birmingham and present you with excellent hotels close to the NEC!
Our visitors
for the event
Our
Clients