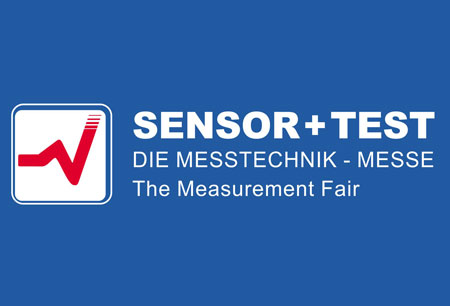 SENSOR + TEST 2024
(11 June 2024 - 13 June 2024 )
Organizer:
AMA Service GmbH
About the
event
Update
The 2024 edition of Sensor+Test will be held between the 11th and 13th of June 2024. The event will take place in Messe Nuremberg, Germany. Participants will be encouraged to follow several recommendations, including maintaining a social distance and wearing surgical masks in indoor spaces. The country at present does not feature travel restrictions.
A Brief Introduction
Every industry needs means to exert quality control and many strides have been made in pushing the capabilities of sensors, measuring and testing technology. One unique platform that curates a comprehensive overview of innovations within this industry is the specialist SENSOR+TEST. The international trade fair highlights achievements in electronics, real-time and embedded systems and is a specialist event around 600 exhibitors set to showcase at Nuremberg, Germany. The annual event is set to draw in the attention of 7800 trade visitors that come from a variety of professional backgrounds. Diversify your income streams and position yourself in new markets!
An Industry Profile
SENSOR+TEST leaves no stone unturned when it comes to technologies and solutions along the major supply chain. Display categories include calibrators, measuring cells, measuring devices, microactuators, micro-switches, nikro pumps, semiconductors, test equipment, sensor technology, automation systems, material identification technology and quality control. Visitors arrive with a single mission in mind – upgrade their facilities with the latest solutions. SENSOR+TEST allows you to strengthen existing relationships and steadily grow your appeal. Not to mention there's an excellent program with the Sensor, Opto and IRS ² and the VDI / VDE Expert Forum!
Travel 2 Fairs Takes You There
Travel 2 Fairs ltd specializes in online assistance for hotel accommodation during any international trade exhibitions around the world. Our track record of over a decade speaks for itself and we offer you a flexible service that located the best hotels for SENSOR+TEST. Expect a list with offers in just one business day because we have a personal travel assistant work only on your business trip. You specify the price range, location and accommodation, while we do the search for you. The result is a booking that minimizes your overall spending and access to public transport to reduce your commute to Messe Nuremberg.
Past Editions
2022
Sensor + Test 2022 took place as a live event at Messe Nuremberg between 10.05.2022 and 12.05.2022. The edition did not feature strict Covid-19 safety measures due to the removal of the country's domestic regulation pertaining to the coronavirus in April 2022. The event received 371 exhibitors and around 4,500 visitors.
Our visitors
for the event
Our
Clients