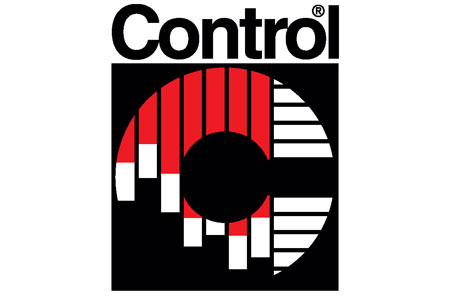 Control
( 3 May 2022 - 6 May 2022 )
Location:
Germany , Stuttgart
About the
event
COVID Update
COVID-19 forced organisers to scrap plans for a physical edition for Control 2021 and instead just move the programming only as the safest option. Control-Virtual performed exceptionally well, which gives Messe Sinsheim GmbH necessary time to put together Control 2022. The international trade fair for quality assurance is scheduled to take place at Messe Stuttgart from May 3rd until May 6th, 2022.
Organisers confirm the next edition will be a live trade fair and assure attendees all safety measures and protections have been taken. Planning will follow closely all government directives and employ only the best of coronavirus preventive measures. Only this way can we return to normal and host trade events in person!
Calling Card
As manufacturing continues to incorporate automation and production process grows complicated at an accelerated pace, quality assurance needs to constantly upgrade, evolve and find new ways to uphold quality standards. Control has risen to the top of the food chain as the definitive go-to international trade fair specializing in quality assurance tools and services. Each year in early May, Control arrives at Messe Stuttgart in Stuttgart, Germany for a dynamic program that lasts a total of four days. Control serves as a chief meeting point for exhibitors and buyers. As a procurement platform it has no rival in Europe and has a global appeal. What's more, the trade fair keeps its sight on the future and it's here new innovations see the light of day first!
Business Profile
Quality assurance is a big field with a lot of sectors. Control unites all QS-relevant technologies, products, subsystems and complete solutions under one roof. This means both exhibitors and trade visitors have a comprehensive view of the entire industry. Exhibition halls are dedicated to every product category - software, materials testing devices, modules for measuring, special equipment, analytical apparatus, QA systems, optoelectronics, length and angle measuring devices. Brands at Control are numerous and you'll encounter names such as AYONIS, Bowers Group, EXTEND3D, DDO Coating and Beijing Magnetic-Flux Equipment Manufacturing. Naturally, Control lies at the heart of the QA industry in Europe and most buyers come from the European Union, though there is interest from Asian markets such as China and Thailand. Purchasing is a main object for trade visitors and exhibitors enjoy excellent sales numbers.
Did You Know?
A reason why Control carries so much weight in the industry has to do with the patronage and full involvement from organisations such as the Fraunhofer Vision Alliance and the European Machine Vision Association. The EMVA, in particular, spearheads one of the most important forums at the fair – Control Vision Talks. The main goal for papers and presentations is to reveal the potential of machine vision and optical metrology solutions where factory automation is concerned. There's a lot of theory and information, but also presentations with a more practical goal in mind. Another highlight has to be the series of DGQ workshops, which offer practical knowledge!
Your Hotel Room in Stuttgart
Travel 2 Fairs ltd is where you discover the top hotel offers on the market regardless of where you are headed. Browse the best ranked hotels for Control as early as today. We're experienced and know our way around Stuttgart. You've access to a large network of hotels, apartments and hostels – there are options for every price point. Book hotels close to Messe Stuttgart and enjoy up-to-date information on the best public transport routes. It's our goal to make your stay as convenient as possible and keep expenses to a minimum. If you're travelling a long way, why not have an airport transfer arranged upon your arrival? Another popular service we extend to our clients is rent-a-car rentals at excellent rates.
56,000
sq m of exhibition area
Our visitors
for the event
Our
Clients