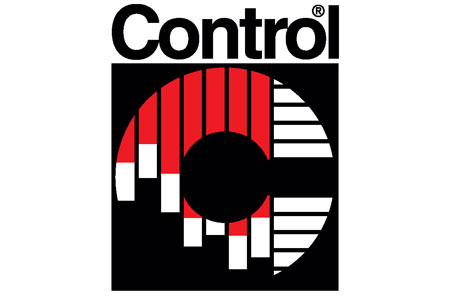 Control
( 9 May 2023 - 12 May 2023 )
Location:
Germany , Stuttgart
Organizer:
P. E. Schall GmbH & Co. KG
About the
event
Update
Control will take place in Messe Stuttgart from 09.05.2023 until 12.05.2023. Organisers confirm the next edition will be a live trade fair. Messe Stuttgart currently does not feature Covid-19 safety measures. This is due to the removal of the country's pandemic-related restrictions.
Introduction
Control is an annual trade fair of pivotal importance to over ten industries that has been occurring since 1987. It presents the latest quality assurance technologies and services. The event receives over 800 exhibitors and more than 27,000 visitors. They attend from diverse countries such as China, Canada, Netherlands, and New Zealand. 88% of the attendee group are decision-makers. This includes professionals such as managing directors, board members, heads of departments, and engineers. The fair, furthermore, attracts students, lecturers, skilled workers, and design engineers.
About Control
Control is a must-attend trade fair for many industries. For instance, it can benefit the optics, laboratory analysis, biotechnology, science, and research sectors. Control, additionally, can aid the energy, utility, healthcare, and automotive industries. Similarly, it can help the manufacturing, engineering, and agriculture sectors. The food processing, security, IT, communications, financial, and aviation industries should also consider attending. Likewise, the construction, pharmaceutical, transport, and education sectors should take part.
The event features a diverse support programme that enables the completion of business goals such as networking. This is achieved via showstoppers such as the Fraunhofer Vision Alliance, the Fraunhofer IPA Event Forum, and the Start-up Area. Attendants should also attend Schall's Control Forum and the Machine Vision Forum. The comprehensive exhibition is also a must-attend. It features the wares of leading companies such as 3D Global Solutions GmbH, AIT, APS Tech Group GmbH, CDMVision, and FUJIFILM Europe GmbH. The exposition additionally presents the products of Hexagon, Hitachi High-Tech, Liebherr, Nikon Metrology NV, and Autodesk Inc.
Control Accommodation
Seek hotels for Control before all the good deals are taken and land your dream price with Travel 2 Fairs Ltd. Tell us how many rooms you need, how much you are willing to spend, and where you want to be located. Travel 2 Fairs Ltd manages the rest. Book hotels close to Messe Stuttgart and gain valuable access to public transport. We can advise you on the best routes to take to the venue. Apart from affordable hotel accommodation for exhibitions, we also provide transport services. One way to travel to your hotel is to have a rent-a-car wait for you at the airport. Another is to schedule an airport transfer in both directions.
Due to the corona pandemic (COVID-19), trade fair and event information may be obsolete. You can get more information from the organiser.
Past Editions
2022
Control 2022 took place as a live event between 03.05.2022 and 06.05.2022 at Messe Stuttgart. It did not implement Covid-19 safety measures. This was due to Germany removing its domestic safety precautions in April 2022. The edition marked the restart of the event after a two-year hiatus and featured 18,531 visitors. Furthermore, it received 617 exhibitors.
56,000
sq m of exhibition area
Our visitors
for the event
Our
Clients