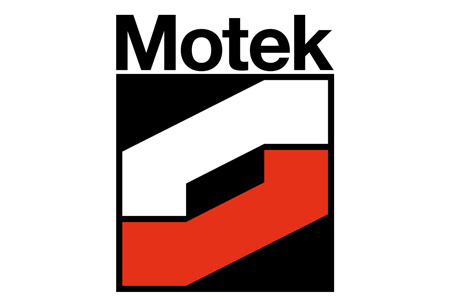 Motek
( 4 October 2022 - 7 October 2022 )
Location:
Germany , Stuttgart
About the
event
Covid-19 Event Update
The 2022 edition of Motek will take place between 4.10.2022 and 7.10.2022. The event will occur at Messe Stuttgart as a face-to-face exhibition. The hosting location will feature strict Covid-19 prevention measures. Such will include safety measures like social distancing, mandatory face masks and the 3G entry policy. Attendees must maintain a social distance of 1.5 metres and wear masks in indoor spaces. They should also show negative test results before entering the venue and when arriving in Germany. Such a step is necessary as part of the travel restrictions and venue entry policies.
A Brief Introduction
Motek is the leading international trade fair for automation in production and assembly. That's a fact that's easily backed up by its attendance records. Nearly 35,000 trade visitors and near 900 exhibitors from the areas of production and assembly automation, feed technology and material flow, streamlining through handling technology, and industrial handling, get together every year at the Stuttgart exhibition centre. This makes it the only trade fair focusing on all aspects of logistics and transportation engineering and automation, as well as the presentation of entire process chains. This annual event is unlike any other platform for procurement and innovation.
An Industry Profile
As already discussed, Motek covers every single aspect that you might be interested in from the latest procedures for handling operations to creative, cutting-edge storage solutions. Among the highlights at Motek are its technology parks. We're talking about Microsys Technology park, focusing on mechatronics, precision mechanics, microsystems and nanotechnology, as well as microelectronics; and the "Mechatronics" Theme Park, taking place under the motto Discover the Advantages of Intelligent Systems. The trade fair's programme also includes lots of lectures, talks and specialist presentations on topics such as Assembly, Handling, Integrated systems, Joining, Monitoring, Organization, etc.
Travel 2 Fairs Takes You There
As the dates for Motek approach, hotels in Stuttgart are getting booked up by the day and prices are only going to rise. It's time to consider your hotel accommodation and this is where Travel 2 Fairs ltd helps you with bespoke trade exhibition hotel offers. Get in touch with our team right away and get assigned your own personal travel assistant who will handle every detail surrounding your trip. It's why you can expect on deals the same day you make an inquiry. It's out duty to minimize all travel costs and ensure you have access to public transport connections!
Past Editions
2021
The 2021 Edition of Motek took place between 5.10.2021 - 8.10.2021 as a face-to-face exhibition. The event took place at Messe Stuttgart, with the venue featuring strict Covid-19 prevention measures. These included safety precautions such as social distancing regulations. The event featured 453 exhibitors from 25 countries.
Our visitors
for the event

Roee yaniv
Sheraton Dusseldorf Airport Hotel
ProWein
Excellent hotel and breakfast. Service and reception was great. Fair was less crowded but good enough.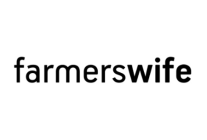 Thanks to Tess,
we had nice time in Hotel City Garden in Amsterdam. Especially thanks for the room upgrade we got!
Many thanks...

Katie Gray
Premier Inn London Docklands ExCel
DSEI
Just want it to be highlighted to your company how hard you work and that it should not go unnoticed. We have had so much bad luck in the past with accommodation in London, so it is so reassuring to have someone like you who has helped us – I will be sure to use you always going forward as customer experience is everything and you have nailed this ☺
Thank you again – what a credit to your team
Katie Gray
Events & Marketing Manager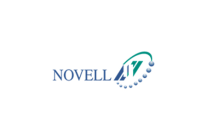 Dear Tom,
The hotel is good, clean and the people also so kind, I am satisfied with the hotel even though the room is small
For next event in CphI 2020 Milan, do you have any suggestion for the hotel?
Thank you!
Best Regards,
Inge Kartono, MD
International Marketing Manager

Steven Hecht
Novotel Cannes Montfleury
In summary, the Montfleury did a really good job. Service was prompt, professional and the obvious cultural differences aside, I wouldn't hesitate to recommend it. Room had a very nice balcony.
Best,
Steven Hecht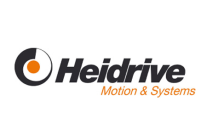 Hi Megan, thank you for your great support. Everything was fine in the hotel we booked.

My son and myself were very satisfied with Alphe-Hotel Garni. The rooms were very convenient and the breakfast was also excellent. You can offer this hotel for other people, too, they`ll be satisfied, too. The S-bahn station Ditzenbach/Sternberg could be reached in 5-7 minutes. (walking) Thank you for offering it to us. I don`t know when my next trip will be, that time I`ll call you for your help.
All the best,
Margit Margit Gruber-Torok DS Budapest Kft- Hungary Alpha-Hotel Garni hotel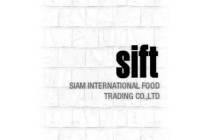 Dear Christine,
Thank you for email. Everything went well during our stay. The hotel allowed early check-in. Room is new and clean, but is too small, and the hotel is located in good location as it is convenient to public transportation and walking distance to the old town. Only few points, it's a bit noisy surrounding(from the road), especially at night. The room does not seal and not well sound protected. With the room rate it would be good if the hotel served BF. Thank you.
Best Regards,
Pisit C.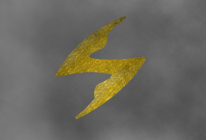 Good morning,
our team spent one week in Hotel Manin in Milan for Eicma 2015. Service, rooms, assistance really outstanding. Many compliment to Go Fair to meet our several request always on time - great organization and staff. Hotel Manin and Go fair will be the reference for next year.
Thank you!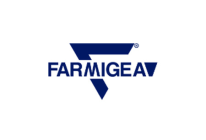 we used this service for 3 years in a row and it has always been great, effective and fast: we have been allowed to change some names of the guests and to book further rooms without any delay.
The hotel selected had a great position near to the station stop and just 15 minutes by train from the Fair. The rooms were cute and cleaned and the personnel at the desk well prepared and quick.
We are very happy and satisfied.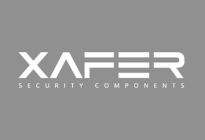 Ilenia Flaim
The Westbridge Hotel
IFSEC
The hotel is not really very close to the fair and rooms are quite small. But the level is however high and the staff is really nice and helpful.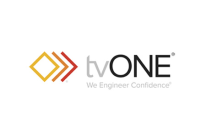 Hi Tom,
Thank you for your continued support throughout out booking process and even afterwards 😊
The stay was great, and I will be sure to keep in touch for future bookings.
Thanks again,
Rachael
Our
Clients