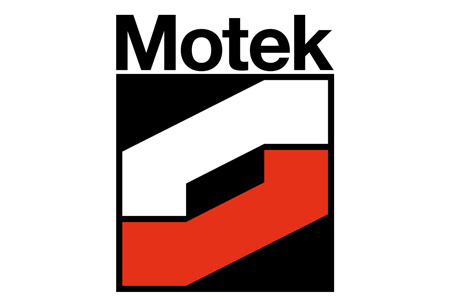 Motek 2024
( 8 October 2024 - 11 October 2024 )
Organizer:
P. E. Schall GmbH & Co. KG
About the
event
Event Update
Motek will take place between 08.10.2024 and 11.10.2024. The event will occur at Messe Stuttgart as a face-to-face exhibition. The hosting location will not feature strict Covid-19 prevention measures. This is due to the removal of the pandemic-related restrictions for the time being.
A Brief Introduction
Motek is the leading international trade fair for automation in production and assembly. That's a fact that's easily backed up by its attendance records. Nearly 35,000 trade visitors and near 900 exhibitors from the areas of production and assembly automation, feed technology and material flow, streamlining through handling technology, and industrial handling, get together every year at the Stuttgart exhibition centre. This makes it the only trade fair focusing on all aspects of logistics and transportation engineering and automation, as well as the presentation of entire process chains. This annual event is unlike any other platform for procurement and innovation.
An Industry Profile
As already discussed, Motek covers every single aspect that you might be interested in, from the latest procedures for handling operations to creative, cutting-edge storage solutions. Among the highlights at Motek are its technology parks. We're talking about Microsys Technology park, focusing on mechatronics, precision mechanics, micro-systems and nanotechnology, as well as microelectronics; and the "Mechatronics" Theme Park, taking place under the motto Discover the Advantages of Intelligent Systems. The trade fair's programme also includes lots of lectures, talks and specialist presentations on topics such as Assembly, handling, integrated systems, joining, monitoring, organization, etc.
Travel 2 Fairs Takes You There
As the dates for Motek approach, hotels in Stuttgart are getting booked up by the day and prices are only going to rise. It's time to consider your hotel accommodation, and this is where Travel 2 Fairs Ltd helps you with bespoke trade exhibition hotel offers. Get in touch with our team right away and get assigned your own personal travel assistant, who will handle every detail surrounding your trip. It's why you can expect on deals the same day you make an inquiry. It is our duty to minimize all travel costs and ensure you have access to public transport connections!
Past Iterations
Motek 2021
The 2021 Edition of Motek took place between 5.10.2021 - 8.10.2021 as a face-to-face exhibition. The event took place at Messe Stuttgart, featuring strict Covid-19 prevention measures. These included safety precautions such as social distancing regulations. The event featured 453 exhibitors from 25 countries.
Motek 2022
MOTEK 2022 took place as a live event between 04.10.2022 and 07.10.2022. It featured 505 exhibitors from 24 countries during its rendition in Messe Stuttgart. The venue did not implement Covid-19 safety measures due to the removal of the country's pandemic-related restrictions.
Motek 2023
Motek 2023 occurred as a live trade exposition in Messe Stuttgart between 10-13.10.2023. It did not feature coronavirus precautions similar to the 2022 iteration. The format received more than 430 exhibitants.
Our visitors
for the event
Our
Clients