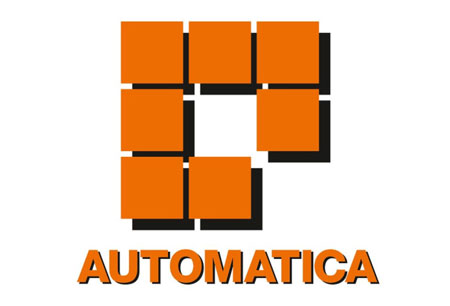 AUTOMATICA 2023
(27 June 2023 - 30 June 2023 )
About the
event
Covid-19 Update
Automatica will be held once again in 2023. The trade show has changed its event schedule and will henceforth occur alongside the LASER World of PHOTONICS. For the first time, the trade shows will take place as live events from June 27th to June 30th, 2023. The hosting location for the events will be Messe Munich in Germany. At present, the country does not have national, or travel restrictions related to Covid-19 in place due to the improved epidemiological situation. Attendees, therefore, will not be required to adhere to safety measures such as presenting 3G entry documents upon arrival in Germany or at Messe Munich.
Calling Card
Held in the heart of robotics and automation, Munich, Germany, Automatica is the go-to exhibition for professionals, researchers, and decision makers in automation. The international event has been a leader and innovator since its inception in 2004, and delivers groundbreaking advancements in the fields of automation, robotics, and AI every two years at Messe Munich. Automatica creates ample opportunities for universities to showcase their research and for students to get involved professionally early on. It's the best place for startups to find financing and for buyers to scope the market and form long-lasting business contacts. Exhibitors benefit from high-level exposure and access to valuable markets from around the world.
Business Potential
It's safe to say that automatica is for companies in the big league. Some of the names that you'll see at an edition include VITRONIC, ABB Robotics, Siemens, KUKA AG, connyun, Watson IoT among others. The product portfolio is one of a kind with control system technology, software and cloud computing, supply technology, software for machine vision, software for the smart factory, industrial automation and service robotics are top priorities. With so many services, solutions and technologies available, automatica is the biggest meeting place for industrial, research and political representatives. Universities send their own researchers and brightest minds to breathe fresh air. CEOs and higher ups from all major industries – automotive, chemical, IT, metal working, rubber, food and beverage, and aviation – are all at the exhibition.
Did You Know?
The mission of automatica is to create new opportunities for up-and-comers and discover where automation can go. It's why the Start-up Arena holds such a central space during the exhibition. Last time 23 young entrepreneurs showcased their portfolios and met their supporters. Additional programming events include the Makeathon, Integration Islands and the Escape Game. There students can demonstrate their skill and make valuable connections. The industry is met with a real shortage of skilled workers and this is where new blood can enter the field. Another highlight is the special exhibition "People in the Smart Factory", whose main goal is to give a tactile and real taste of how factory work is going to change in time. Also be sure to keep an eye on the munich_i high-tech summit for all the research and applications in robotics and artificial intelligence.
Your Hotel Room in Munich
Hotels in Munich sell out fast for automatica. Time to consider the best way to get what you want in your hotel accommodation and keep costs as low as possible. Travel 2 Fairs ltd shows you a wide range of options – economy hotels, spacious apartments and luxury hotel chains. You set the budget. We handle your hotel reservation for automatica. Whether you're travelling solo or have a large group with you, Travel 2 Fairs ltd has just the right deal to make you happy. Have us pick you up from the airport and drive you to your hotel. The airport transfer can also be booked upon your departure. Or use us to rent a great car at generous prices.
Past Editions
2022
Automatica coincided with Ceramitec and Analytica in 2022. The events took place in Messe Munich between 21.06.2022 and 24.06.2022, with Automatica occurring as a live trade fair. The event featured 574 exhibitors from 35 countries and over 28,000 trade visitors from 75 nations. Around 38% of the visitors were from abroad. The countries with the highest exhibitor participation rates were:
France
Austria
Denmark
the Netherlands
Italy
Switzerland
Canada
the USA
Poland
the UK
890
international exhibitors
45,500
international trade visitors
Our visitors
for the event
Our
Clients