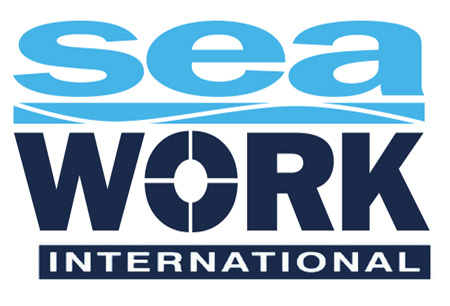 Seawork International
(13 June 2023 - 15 June 2023 )
Location:
UK , Southampton
Organizer:
Mercator Media Ltd
About the
event
Update
Seawork International 2023 will be hosted as a face-to-face trade show between 13.06.2023 and 15.06.2023. The hosting location for the event will be the ABP - Port of Southampton. The venue will not feature strict Covid-19 safety measures. This is due to the removal of the related national restrictions during the previous months because of the improved pandemic situation. This has also prompted the removal of the UK's travel restrictions.
Introduction
Seawork International docks in the UK in the heart of deep summer as the international exhibition and conference for the commercial marine and workboat sectors makes a glorious return. The upcoming program will be even better and more packed with leading speakers tackling shipbuilding, port equipment and shipping. The dates have been confirmed and attendance is marked at around 73,000 trade visitors. On exhibit, you also have 70 vessels to touch and experience. Don't miss out on good hotels in Southampton and delegate your hotel booking online.
Business travel can take up a single work day to plan in its entirety: only when you have Travel 2 Fairs ltd to secure your hotel accommodation. You consult with us on all things pricing, location and star rank. This data allows us to create a comprehensive list of the most optimal deals for your stay. You save money and enjoy a swifter commute. Seawork International is known for its enormous scope as product groups cover communications, emergency systems, marine electronics, marine electronics and radio systems innovations. It's the perfect platform to reach the entire region and strengthen relationships with buyers and legislators!
Past Editions
2022
Seawork International 2022 took place as a live trade fair between 21.06.2022 and 23.06.2022. The edition was held in the Mayflower Park in the UK. The venue did not feature Covid-19 safety measures due to the country lifting the respective national restrictions in the beginning months of 2022. The event received 6,485 participants.
Our visitors
for the event
Our
Clients