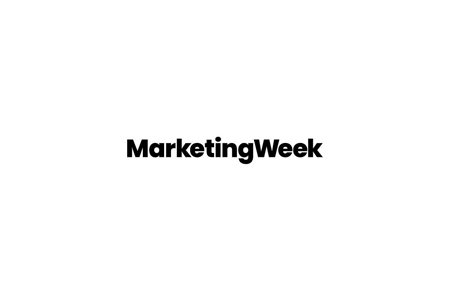 Marketing Week Live 2023
( 5 October 2023 - 5 October 2023 )
Organizer:
Marketing Week Live
About the
event
Update
The 2023 edition of the Festival of Marketing will be held on 05.10.2023. The event will be hosted as a live edition – a face-to-face trade fair. It will be possible for attendees to take part live or in a digital format. The face-to-face aspect of the event will be hosted at the Central London location in the UK. The host venue will not incorporate the latest coronavirus precautions due to the removal of the country's domestic and travel restrictions.
Festival of Marketing – A Brief Introduction
Within the UK's marketing industry, one trade fair and conference stands out as the go-to networking platform for marketers at the height of their careers, and that event is the Festival of Marketing. This is the only event that brings in top-tier professionals engaged in managerial positions and above – a total of 82% out of 5000 trade delegates. That is a remarkable quality of visitors. Proceedings are held at the Tobacco Dock in London, UK, and more than 250 speakers are scheduled every year to deliver talks and share their expertise. The Festival of Marketing is an annual benchmark for the UK sector and is not to be missed.
An Industry Profile
How has the Festival of Marketing achieved such high status? The exhibition space is divided into 12 specialist stages, where lectures, debates, and workshops run simultaneously, generating high-end content worth 150 hours that visitors do not get to experience anywhere else in the world. Certainly a feat for just two days. Festival of Marketing is on the edge of innovation and always looking into the future and there are engagement pods, where visitors will acquaint themselves with what's new in marketing tools and strategies. The technical profile of the event is broad – marketing, outworking, cyberspace, corporate networks, tele-services, commerce, and equipment for shop fitting.
Travel 2 Fairs Takes You There
Travel 2 Fairs turns a good business trip into a resounding success through carefully selected hotel rooms. Make your hotel booking online for the Festival of Marketing in a manner of hours and enjoy saving on your travel budget. We work at every price point and can handle a stricter budget just as easily as we can deliver high-class accommodation. London is one of the cities we know best, and you can count on Travel 2 Fairs Ltd to secure hotels in the near vicinity of Tobacco Dock for a commute that doesn't take more than a few minutes.
Past Editions
Marketing Week Live 2022
The 2022 edition of Marketing Week Live (Festival of Marketing) took place as a hybrid event on 06.10.2022. It featured a live hosting at a central London location and the option to attend in digital form. The event agenda featured 85 speakers, including Emma Botton, Tesco's Marketing Communications Director. The venue did not incorporate Covid-19 safety measures due to the removal of the UK's pandemic-related restrictions.
Our visitors
for the event
Our
Clients