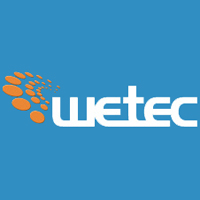 WETEC
(30 March 2023 - 1 April 2023 )
Location:
Germany , Stuttgart
Organizer:
WNP Fachmessen GmbH
About the
event
Covid-19 Update
WETEC 2022 has been rendered invalid after extensive consultations with the exhibitors. Organisers have opted to cancel the rendition because of the current pandemic situations. This includes the implemented travel restrictions. WETEC will take place in 2023 between 30.03.2023 and 01.04.2023 at Messe Stuttgart as a live exhibition. It will coincide with GiveADay and TV TecStyle Visions. The event venue will feature the latest Covid-19 safety measures, including the 3G entry regulation. According to this policy, participants will have to present before entry documents such as proof of recovery.
Introduction to WETEC
Meet professionals in the signmaking industry, exchange professional know-how and exhibit your latest contributions to the field at WETEC. The international trade show has a wide range of products on display, from large format printing to light advertising and digital signage as presented by close to 170 exhibitors. Near 8000 trade visitors are projected to attend, so get started on your hotel booking online as early as now. Travel 2 Fairs ltd assists in all business travel preparations and keeps your expenses low.
WETEC presents the perfect opportunity to generate sales leads, attract clients and approach new markets. The event attracts sign makers, digital printers, car wrappers, advertising agencies, marketing decision makers, creatives, shop builders and architects. To make the right impact, you need to book the right hotels. This is where Travel 2 Fairs ltd comes into action. We assist clients in placing reservations in hotels, which don't put financial strain and deliver the most value. On our side, we have a vast network of properties at every price point. Whether you're just a few people or a large group, we can accommodate you!
Our visitors
for the event
Our
Clients