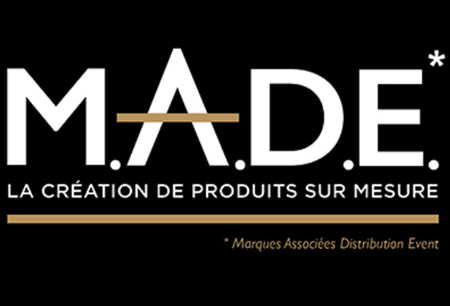 About the
event
The 2021 Edition of MADE has been cancelled. The event will be held in 2022 between March 15th and March 16th. As this is an in-person event, the highest standards for hygiene and a strict COVID-19 prevention plan will be observed.
M.A.D.E. stands at the intersection of healthy food and healthy planet and has been on the rise as an international exhibition dedicated to the organic food sector. Paris, France is set to host and the current prognosis looks good as there over 1300 exhibitors. Attendance is placed at over 4140 industry insiders and include retail, import, export, restaurants, catering, hospitality, delicatessen, e-commerce, organic food stores and more. You've the perfect opportunity to make your business travel in a single day and save on your expenses with Travel 2 Fairs ltd.
M.A.D.E. runs the full product diaspora covering 50,000 finished products, commodities, ingredients, packaging and related services. You have all major trends in one place: vegetarianism, strict vegetarianism, veganism and flexitarism in one place along with numerous support events that feature taste tests and experts. You want a hotel booking online that's selected for your unique needs and tastes. Travel 2 Fairs ltd delivers on this promise through a selection of hotels in Paris that allow us to cater to every budget and preference. You tell us how much you're willing to spend and we make your wishes into reality.
Our visitors
for the event
Our
Clients