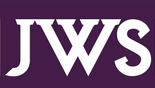 JWS Abu Dhabi
( 1 November 2023 - 5 November 2023 )
Location:
UAE , Abu Dhabi
Organizer:
Reed Exhibitions
About the
event
Update
The 2023 edition of JWS Abu Dhabi will be hosted as a live exhibition between 01.11.2023 and 05.11.2023. The event will be held at the Abu Dhabi National Exhibition Centre or ADNEC. The hosting location for the edition will not feature the latest Covid-19 prevention measures due to the Emirate of Abu Dhabi removing its pandemic-related restrictions. The UAE at present does not have travel limitations in place.
Introduction
Do you want your luxury brand to take off meaningfully? JWS Abu Dhabi is the international trade show where you should exhibit your collections, be they jewellery or watches. Abu Dhabi, UAE sees over 150 exhibitors fill the ADNEC with millions worth of sparkling jewels and the best in watchmaking to thousands of wealthy buyers to appreciate and claim. Do you have a hotel for the period? If not, Travel 2 Fairs ltd can point you to hotels close to the ADNEC that fit your budget like a glove.
Travel 2 Fairs ltd has experience with clients of all sizes and financial ability, so we know how to make bookings for international trade shows that are cost-effective. You won't have to spend hours upon needless hours working on your business travel arrangements, when you have our team on the task. One phone consultation is all we need to deliver results. JWS Abu Dhabi is worth the investment as you have a wide product range – designer jewellery, designer watches, diamond jewellery, gemstones, gold jewellery, pearls, semi-precious stones and silver jewellery. There's also value in getting to see buyers' tastes form in real time.
Past Editions
2021
Between 26.10.2021 and 30.10.2021, the 2021 edition of JWS Abu Dhabi took place. The hosting location of the live exhibition was the ADNEC or Abu Dhabi National Exhibition Centre. The event venue featured the latest Covid-19 prevention measures, including social distance regulations. Despite the ongoing pandemic, the event featured over 8000 trade visitors. It also included more than 140 exhibitors and over 20 participating countries.
Our visitors
for the event
Our
Clients