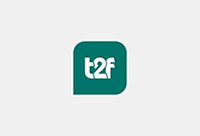 FIERA CAMPIONARIA INTERNAZIONALE
(13 May 2023 - 21 May 2023 )
Organizer:
Fiera Internazionale della Sardegna
About the
event
Update
FIERA CAMPIONARIA INTERNAZIONALE 2023 will be hosted between 13.05.2023 and 21.05.2023. The venue, Padova Fiere, will not feature Covid-19 safety measures due to the lifting of the country's pandemic-related restrictions.
Introduction
FIERA CAMPIONARIA INTERNAZIONALE returns again to Cagliari, Italy, bigger and better than before and it's easy to see why more than 400,000 visitors choose this event. The international trade fair has been a definitive one for the consumer goods, furniture, arts, and crafts sectors around the world. Over 1000 exhibitors from around the world will put on display their wares. It's an incredible opportunity to make direct sales. For the best bookings for FIERA CAMPIONARIA INTERNAZIONALE, turn to us.
Chase the hotels close to the fairground at the prices you want with Travel 2 Fairs ltd by your side. We specialize in online hotel reservations for trade fairs, and you'll see how easy to use our service is. Send us your budget size and how many people are traveling. We have a wide database of hotels across star ranks and locations for you to choose. When you attend the trade fair, you'll be punctual and well-rested – a winning combination whether you're researching the competition, making sales leads or meeting with established or new clients. Travel 2 Fairs ltd turns business into leisure!
Our visitors
for the event
Our
Clients