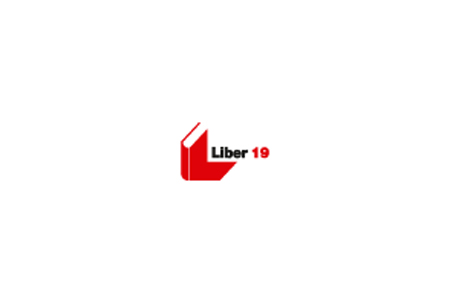 LIBER
( 4 October 2023 - 8 October 2023 )
Organizer:
Fira de Barcelona
About the
event
Update
LIBER 2023 will take place as a face-to-face exhibition between 04.10.2023 and 08.10.2023. The International book fair will take place at IFEMA Madrid and will not have strict COVID-19 prevention measures in place. This is due to the removal of domestic restrictions. Spain currently does not have travel restrictions in place.
LIBER Madrid – A Brief Introduction
LIBER Madrid ranks as the most significant international trade fair for books and printed media for the Spanish-speaking market and is held at IFEMA Feria de Madrid in Madrid, Spain. It's been going on for close to 40 years, and LIBER Madrid is one of a duo of fairs, which also features LIBER Barcelona. Each year, one of the two cities hosts the book fair. The last edition, LIBER Madrid, had one of the best turnouts in its history. The exhibition grounds were filled with over 11,000 trade visitors and more than 450 exhibiting companies from all over the world.
An Industry Profile
LIBER Madrid dons a new face every year because each edition its organisers select a country to be distinguished as the Guest of Honour. In the past, this distinction has gone to Argentina and Sharjah of the UAE. The full product line-up of LIBER Madrid includes classic literature, comics, children's literature, maps, fine arts, education, dictionaries, applied sciences, encyclopedias, and academics. That is just scratching the surface, as many publishing houses are in one place. The book fair is one of the chief markets for the Spanish-speaking book industry, and it is a place where everyone from authors and translators to librarians, editors, and rights holders all meet to connect.
Travel 2 Fairs Takes You There
Achieve your fullest potential as an exhibitor at the book fair by hiring Travel 2 Fairs Ltd to arrange your hotel stay. Our company has been helping exhibitors make reservations for hotel accommodations for years, and we know exactly where to look for special discounts and promotions. Tell us how many people will comprise your party and how much you're willing to pay. Travel 2 Fairs Ltd can handle as few as a solo traveller and a group of over twenty. No assignment is too small or too big. Once you get in touch, we assign you a personal travel agent who is always there for questions!
Past Editions
2021
The 39th edition of LIBER received 8,360 visitors, which exceeded the expectations of the organisers. The event took place between 13.10.2021 and 15.10.2021 at IFEMA Madrid. The event took place as a face-to-face exhibition with strict COVID-19 prevention measures in place, including attendants showing valid health certificates.
2022
The 40th edition of LIBER took place as a live event in Fira Barcelona. It took place between 05.10.2022 and 07.10.2022. The venue did not feature Covid-19 safety measures due to the removal of the country's pandemic-related restrictions. The edition was attended by approximately 300 exhibitors, 8,500 visitors from around 60 countries and by more than 130 speakers. The visitors included 450 key buyers, and 40% of the attendees were from abroad.
Our visitors
for the event
Our
Clients