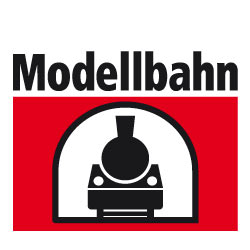 Modellbahn
( 1 November 2024 - 3 November 2024 )
Location:
Germany , Friedrichshafen
Organizer:
Koelnmesse GmbH
About the
event
Update
Modellbahn 2024 will be hosted between 01.11.2024 and 03.11.2024 as a face-to-face event in Messe Friedrichshafen. The venue will not incorporate Covid-19 safety measures due to the removal of the country's pandemic-related restrictions, including the travel limitations.
Introduction
Modellbahn adds new model railways and model railway layouts to its inventory, as the specialist international exhibition for creative layout construction and model railways returns with an even bigger program. Cologne, Germany welcomes again top 200 companies to enchant and delight with imaginative design and commitment to quality. Thousands are going to line the exhibitioners' booths, and now you have the chance to be one step in front of your competitors with Travel 2 Fairs Ltd. We're here to book hotels for Modellbahn that are selected for your specific needs and tastes.
In the end, you have a hotel booking online done in just a few hours, which not only cuts down on overall expenses but also positions you in a strategic location. Whether it's minutes on foot from the exhibition venue or outside Cologne's city limits, you always have a convenient and reliable connection to public transport for a fast commute. All these elevate you above the rest of attendees at Modellbahn. The exhibition is popular among companies for the opportunity to meet buyers and launch new products to great success. Other draws include the Model Train Forum that delivers up-to-date information on trends in the sector.
Past Editions
2022
The 2022 edition of the event, held live from 4 to 6 November 2022, marked the successful return of the trade fair. It received 326 exhibitors from 11 countries and more than 43,000 visitors during the rendition held at Messe Friedrichshafen.
Our visitors
for the event
Our
Clients