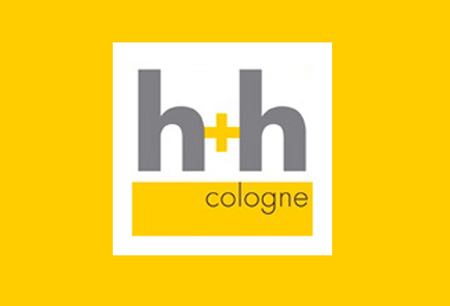 h + h cologne
(18 March 2022 - 20 March 2022 )
About the
event
Covid-19 Update
H+h Cologne will take place in 2022 as a hybrid event. The physical part of the event will take place in Messe Cologne between the 18th and 20th of March 2022. The In-person aspect of the event will have a strict Covid-19 prevention plan in place. The prevention plan will include the following measures:
Trade fair areas will undergo expansion to ensure the necessary safety space
Aisle widths and traffic areas will a minimal distance of 1.5 metres between visitors
Conference areas will include seating distance and configuration adjustments. There will be no standing room.
Waiting areas will feature marking to ensure social distancing
There will be disinfectant dispensers in all essential areas of the premises. Often-touched areas such as counters and handrails will receive frequent cleaning.
Participants must always wear mouth and nose protection. Protection must include a mask covering the nose and mouth. If attendees do not have their own, the messe will provide them with one.
All door systems except the fire doors will always remain open
During business appointments, participants must maintain a social distance of 1.5 metres
Exhibitors must provide disinfectants at their stands
Calling Card
Founded in 1979 the h+h Cologne is a premier trade fair for hobby supplies and creative handicrafts. It is where the handicraft sector gathers to show their creativity. This includes showcasing new handcrafting methods, the latest trends, and others. The event takes place on an annual basis at Messe Cologne and is among Cologne's leading events.
Business Profile of the Event
H+h Cologne is a trade show that gathers in one location many handicraft professionals. Such include providers of home textiles and tapestry. It also gathers providers of sewing yarns and sewing & craft storage containers. Attendants furthermore include sewing baskets or knitting machine yarns suppliers. Knitting & crocheting yarns, haberdashery, and crafts kit manufacturers also attend. H+h Cologne is additionally where retail specialists or wholesale department stores meet. Mail-order businesses, schools, and various associations likewise attend. Attendants of the fair can meet notable companies such as Adjustoform Products Ltd.
What is New for H+h Cologne 2022?
The 2022 edition of the event will be in a hybrid format. The in-person aspect of the event will be available alongside the digital h+h cologne @home. The programme for h+h cologne @home will feature panel discussions and workshops. This will include the Talksofa where experts will provide information on needlework topics. The platform will also include the option to exchange information via chats and Q&As.
Did You Know?
H+h Cologne is a fair that can help handicraft professionals in networking. Furthermore, they can learn about the latest trends and developments in the sector. Additionally, the fair provides ample opportunities for generating valuable leads and gaining recognition.
H+H Cologne has an extensive event programme that can help attendees in achieving goals. Among them is the comprehensive exhibition where over 400 exhibitors showcase their products. This includes home textiles, yarns, and tapestry. It additionally features sewing, knitting, and crocheting tools, haberdashery and other products. To make finding a particular product easier, the exhibition features 4 theme worlds. These are Go Global, Go Business, Go Green and Go Trendy.
Go Trendy is the location for finding the latest DIY and sewing trends. It is also where professionals can order products from the exhibiting manufacturers. The zone showcases textile design innovations, new materials, needlework techniques and fashion trends. The showcased trends and products include blazers, dresses, bags, and other textile articles. Fashion trends that receive mention include trending cuts, colours, and fabrics. Go Trendy is a platform suitable for both leading and start-up manufacturers. This is due to the area allowing them to gain recognition. Additionally, attendees can gain inspiration for the creation of new products.
Go Business is another theme world that forms the core of the exhibition. It is the location where attendants can expand their specialist knowledge. The theme world features both a detailed sub-exhibition and sub-event programme. This includes workshops, lectures, and networking sub-events. The workshops provide valuable information on various topics such as social media marketing. This allows attendees to learn new techniques and transfer their experience to others. The workshops and panel discussions within Go Business often feature leading industry experts. These include manufacturers, suppliers, and bloggers. Each speaker discusses details about knitting, crochet, quilting, embroidery, and others.
The Go Global zone features the showcasing of products made by international manufacturers. It is also where such professionals discuss topics such as ecological production. The event allows such professionals to expand towards new markets. The Go Green theme world is the zone where attendees can find sustainable products. This includes organic products, natural textiles, recycled yarns, and GOTS certified wool. The zone also includes an upcycling area where attendants can learn valuable ideas.
Besides the exhibition, h+h Cologne also includes events such as "My lovely living room". This is an event where leading experts discuss business strategies. The support program also includes many catwalk shows and special displays.
H+h Cologne is an international fair that is a must-attend by professionals such as:
Home Textiles
Tapestry
Sewing Yarns
Sewing & Craft Storage Containers
Sewing baskets
Knitting & Crocheting Yarns Knitting Machine Yarns
Haberdashery
Craft Kits
Retailers
Wholesale Department Stores
Mail Order Businesses
Associations
School
Start-ups can look forward to several events in the support programme of h+h Cologne. Among them are the exhibition and its 4 theme worlds, the catwalk shows as well as the Talksofa event.
Your Hotel Room in Cologne
Invest in your business trip with hotel accommodation selected for your specific need. Travel 2 Fairs Ltd works with you to send you hotels in Cologne with an ideal location and price tag. This allows you to select the hotel offers that work best for you. Such as placing you near Messe Cologne for a quicker commute. We have long worked with large groups, so you can query for parties of twenty people and more. The entire registration process takes up to a day, and you leave all details to us. Also, Travel 2 Fairs ltd assists with logistics as well. You can request a rent-a-car or an airport transfer in both directions, whether it is private or shared.
Logistics
H+h Cologne is an annual fair organised by Koelnmesse GmbH for 3 days at Messe Cologne. Visitors can attend the event between 9 am to 6 pm or between 9 am and 5 pm. Exhibitors can attend between 8 am to 6 pm or between 8 am to 7 pm.
Messe Cologne is a venue that is easy to reach. This is due to the public transport lines that connect it to the central railway station and airport. For example, by metro, you can access the messe from Cologne-Bonn Airport in 21 minutes. Likewise, by bus, you will reach the venue in 11 minutes when travelling from the central railway station.
Cologne is among Germany's most popular tourist cities and large metropolises. It has an extensive public transport system that consists of bus, train, taxi, and metro lines. The public transport network links all districts. It also has intercity links that connect it to Bonn and Berlin. Travelling by public transport from one district tends to save time. For example, from the Bonn-Cologne Airport, you will reach the city centre in 15 minutes by bus. Likewise, the distance between the Old City district and the Hohenberg district is a 30-minute bus ride.
Visitors can find a broad range of dining and accommodation options in Cologne. Such include apartments, hostels, hotels, and guest houses. Eateries feature options such as bistros, bars, diners, restaurants, clubs, and supermarkets. Several Cologne districts are popular resting and dining locations. Among them are Deutz, the Old Town and the Belgian Quarter.
Audience and Statistics
H+h Cologne is an international fair that receives over 12000 attendees. For example, Its 2018 edition featured over 400 exhibitors and around 16000 visitors. Over 75 countries attend the fair including Germany, Greece, Spain, and Italy. Other nations that attend are India, Denmark, the UK, and China. Turkey, Peru, Uruguay, South Africa, France, the USA, and Australia also attend. Attendees represent several industries at the fair. Among them are textiles, fabrics, and textile/clothing machinery.
429
Exhibiting companies from 43 countries
15,384
sq m of exhibition area
16.500
Visitors from 80 countries
Our visitors
for the event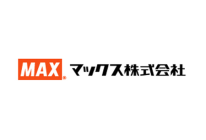 Convenient location to the Messe Duesseldorf and to the Airport. Next to the KAMPS bakery who opens at Sunday morning.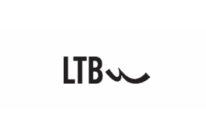 Hi Mark,
I would like to thank you very much for your help, you were absolutely brilliant. The hotel was beyond my hopes, and my boss couldn`t believe that we were staying at the Radisson`s, he was afraid of the price, and speachless when I told him how much it had cost ! The personal was very friendly, the placement was perfect. My boss had a short electricity cut during the evenig, but I guess that was because the hotel was brand new and needed a few adjustments. To sum up, this was just ideal for a professional trip to Oslo. So a big THANK YOU !! I will certainly contact you for future needs.
Best regards,
Lucy Export Customer Account Manager Sales Department LTB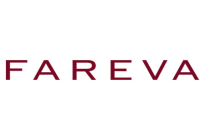 Dear Tess,
The feed-backs for the hotel are all good, so thank you! But yes, for the moment all guests are satisfied with the hotel / the breakfast / wifi in the rooms / etc.
Thank you and kind regards,
Marion Marion
MARTIN-ROCHEGUDE – Assistant to Alain BENOIT FAREVA CORPORATE FRANCE
Thanks a lot for everything, we are satisfied with the service provided by you. Location was suitable in the centre of Dortmund City, and hotel was very comfortable, clean, and friendly employees.
I am glad to use your service year by year .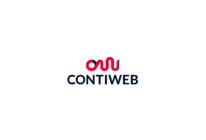 Dear Tom,
As I did not hear anything about the hotel and the trip, I think our travelers were okay and everything was fine.
Thank you for your help with everything.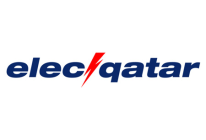 Very good service and follow prior Hotel Check in. We highly recommend this agency.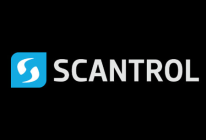 Dear Tess,
I am not sure that we will attend this exhibition. However, I will let you know if we are. We were quite satisfied with our stay and everything was OK.
Med vennlig hilsen,
Best regards Anette Isabella Bergaas Marketing Coordinator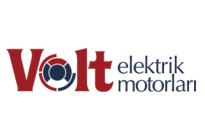 Dear Tom,
As the operating and marketing manager of our new office abroad, sometimes one just doesn`t have enough time to take care of small details that come back to haunt you at the very last minute. Even though, I was not familiar with your company before and I had never worked with an external company either, you remained reassuring and have kept your word. Within a very limited time frame and with only a few emails you were able to put me and 10 of my colleagues in a good hotel, with excellent service and near the city center... I have already send you the dates and locations of our next fairs! It was a pleasure working with you and I look forward to working with you again.
Emel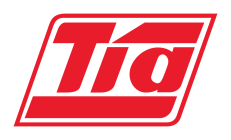 Good afternoon,
Thank you for your messenger.
The reservations was very well with the guest. All perfect.

Best regards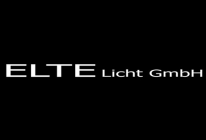 Dear Megan,
Thank you very much for your help with the reservation.Your service was excellent, and I will contact you again
when i have to travel to the Near East.
Whenever I was travelling to Dubai, I booked the Crown Plaza Dubai on Sh Zayed Rd. (Our office is in the next tower)
The Hotel is in the style of the late eighties, but in perfect condition. I like this atmosphere and I hope they will conserve
it as it is. The staff is always friendly and helpful - first class.
We will be in touch.
Best regards,
Gerhard.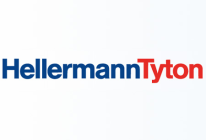 Hi Brian,
I have spoken to two of the people who stayed at the hotel.
The both said it was clean, very convenient for ExCel and good value for money compared to other hotels in the area.
Kind regards
Kathy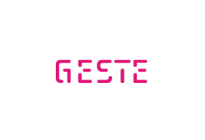 IN GENERAL, MY COLLEAGUES WERE HAPPY OF THE MOTEL PLUS BERLIN AND DIDN'T HAVE ANY BIG TROUBLE.
Our
Clients