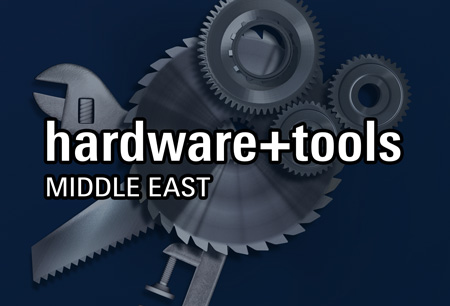 Hardware+Tools Middle East
Organizer:
Messe Frankfurt GmbH
About the
event
Covid-19 Update
The Dubai World Trade Centre will host the 2022 edition of Hardware+Tools Middle East between 22.11.2022-24.11.2022. The event will be held as a face-to-face exhibition with strict Covid-19 measures in place. This will include attendees needing to show before entry documents, such as negative test results. Also, they must maintain a social distance of 2 metres. They additionally wear face masks that cover their mouths and noses. Because of the implemented travel restrictions, 3G documents must be shown upon arrival in the UAE and attendees may be asked to quarantine for several days.
Introduction
Hardware+Tools Middle East presents the perfect opportunity to branch out your market reach to the Middle East and get a taste of the latest innovations where tools, hardware, materials, and machinery are concerned. The international trade fair arrives in Dubai, UAE with stands from over 160 exhibitors over the course of three days. Attendance is placed at more than 3400 trade visitors that represent exporters, importers, distributors, retailers, contractors, fabricators, consultants, and industry professionals. Make the most of the opportunity and get the best deals on hotels from Travel 2 Fairs ltd.
Travel 2 Fairs ltd customizes hotel accommodation for trade fairs so that no matter where business travel takes you, you spend your time in comfort and minimize overall expenses. One consultation is all it takes to curate a list with hotel offers that position you close to the exhibition venue and are light on your budget. That's the right investment for Hardware+Tools Middle East, which is a highly competitive marketplace. You have the perfect opportunities to expand your clientele and generate buzz for new products. Product categories cover everything from hand tools, magnetic tools and abrasives to cutting machinery and painting products.
Past Editions
2021 Edition
Hardware+Tool Middle East took place between 28.09.2021 and 30.09.2021 at the Dubai World Trade Centre. The edition took place as a face-to-face exhibition and included strict COVID-19 prevention measures as part of its concept. Protocols such as social distancing, mandatory masks and others were part of the implemented measures. The edition received approximately 2000 trade visitors and around 100 exhibitors. Following its completion, organisers have announced the dates for the next 2 editions. A virtual rendition of the event will take place between 3.10.2021 and 7.10.2021.
Our visitors
for the event
Our
Clients