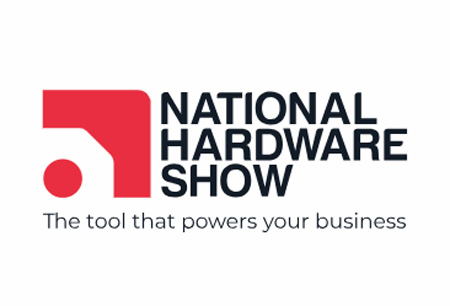 National Hardware Show
(31 January 2023 - 2 February 2023 )
Venue:
Las Vegas Convention Center
Location:
USA , Las Vegas
About the
event
Update
National Hardware Show 2023 will take place between 31.01.2023 and 02.02.2023. The event will be hosted as a live exhibition at the Las Vegas Convention Centre in the USA. The event venue will feature the latest Covid-19 prevention measures. These will include safety measures, such as social distancing and the 3G entry policy. Participants of the fair should note that before entry to the trade show, they must show documents such as negative test results. Such documents must also be shown to the air travel provider before boarding a flight to the USA and upon arrival.
Introduction
Network with the biggest retailers, distributors, exporters, and importers in the hardware industry at National Hardware Show. The international trade show hosted in Las Vegas, Nevada, USA remains a top-tier event for exhibitors producing tools, equipment, and materials. Thousands are going to line up to see the newest equipment and tools in action. Don't miss on that opportunity and consult with Travel 2 Fairs ltd on where to stay in Las Vegas. Business travel has never been easier to plan than with our services!
Las Vegas sees incredible traffic of people arriving to test their luck, partake in the colourful life at night and attend industry events. Navigate all this traffic with Travel 2 Fairs ltd to guide you to the best hotels for National Hardware Show. We only need your budget to design the ideal hotel booking online that minimizes accommodation costs while placing you in the general vicinity of the show. National Hardware Show 2019 is famous for its range of product categories, from garden furniture and metalware to plumbing and household tools. Exhibitors put on display boxes, brooms, brushes, cabinets, cables, connectors, garden chairs, garden shears, garden tables, grills, hardware, mops, pipes, racks, taps and more.
Past Editions
2021
National Hardware Show 2021 took place between 21.10.2021 - 23.10.2021. The event was held as a face-to-face trade fair with strict Covid-19 prevention measures in place. The trade show took place at the Las Vegas Convention Centre, with the safety precautions including social distancing and mandatory mask-wear. A total of 676 attendees attended for the edition.
2022
The 2022 edition of the National Hardware Show occurred between the dates 05.04.2022 and 07.04.2022. The edition featured 700 exhibitors, 250 of whom were newcomers. There were also more than 50 innovators, over 1,000 retailers, 47 presentations, more than 20 awards and 3 happy hours!
Our visitors
for the event
Our
Clients