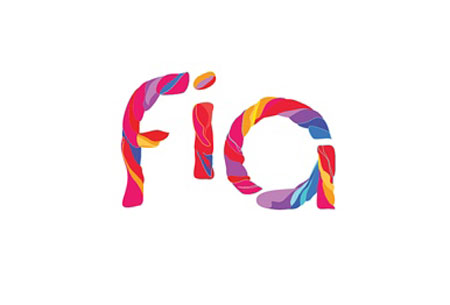 FIA Lisboa
(24 June 2023 - 2 July 2023 )
Location:
Portugal , Lisbon
Organizer:
FIA LISBOA – Feira Internacional do Artesanato
About the
event
Covid-19 Update
The 2023 edition of the FIA Lisboa is in the process of organisation. The event will take place from the 24th of June to the 2nd of July 2023 as an in-person fair. The event will be held at the Feira Internacional de Lisboa in the presence of Covid-19 safety measures, such as frequent event space disinfections. At present, Portugal does not have travel restrictions in place, except for the Azores.
Introduction
FIA Lisboa embodies the full spirit of multiculturalism as it gives the stage to exhibitors that showcase creative designs and uses of handicrafts techniques, arts, and crafts. Portugal welcomes the international trade fair in the summer. As the event is open to the public, it's estimated that thousands are going to make their way to the trade fair. If you seek to reach a wide audience, this is the place to do it. Perform even better by having Travel 2 Fairs Ltd handle your online hotel reservation for trade fairs.
Dolls, furniture, handicraft equipment, handicraft products, jewellery, jewellery crafts, porcelain, toys, wood, musical instruments, pottery, wood products and wooden furniture are all featured during the trade fair. You will network with fellow professionals, research what are the current market trends and best practices in working with natural materials. Focus on your visit and leave your business travel to Travel 2 Fairs ltd. We choose the right hotels for you – all based on your budget, preferences, and proximity to the exhibition venue. It is easy and takes one work day to achieve!
Past Editions
2021 Edition
FIA 2021 took place between 04.09.2021 and 12.09.2021. The event took place at the Feira Internacional de Lisboa with strict COVID-19 prevention measures in place. The safety measures included providing health status such as vaccinated, recovered or negative and compulsory wearing of masks. Around 200 exhibitors and over 22,000 visitors visited the FIA. This showed their support for artisans and thus contributed to the recovery of a sector affected by the pandemic. It also showed the importance of face-to-face events for the industry.
2022 Edition
FIA 2022 took place as a face-to-face event at the Feira Internacional de Lisboa. The venue did feature Covid-19 safety measures during the time of hosting (25.06.2022–03.07.2022) such as social distancing. The event received around 390 exhibitors from 23 countries.
Our visitors
for the event
Our
Clients