The top events of October 2022 industries should not ignore
3 Oct 2022
What to expect during October 2022?
October is among the most intense trade fair months on the calendar. It is a period that features several must-attend trade exhibitions. These can aid industry members in learning about possible new trends. This is key to preparing for the upcoming months, including January 2023. Yet, determining which major trade show to visit can be challenging. Learning about the forthcoming events of October 2022 can avoid such issues. Listed below are several trade shows worth considering.
Light + Building is held biannually in Messe Frankfurt. It attracts more than 200,000 visitors and over 1,500 exhibitors from Germany and the world. It presents the latest advanced building, lighting and electrical engineering technologies. Most often, it is held for six days. During the event period, participants can engage in a diverse support programme. It includes conferences, networking events, and live demonstrations. Among the showstoppers is the Intersec Building. It features a holistic platform for building automation safety and security technologies. ABB AG, Schneider Electric, Panasonic and Siemens Schweiz AG attend the event. Bosch Energy and Building Solutions are also among the companies to visit the trade fair.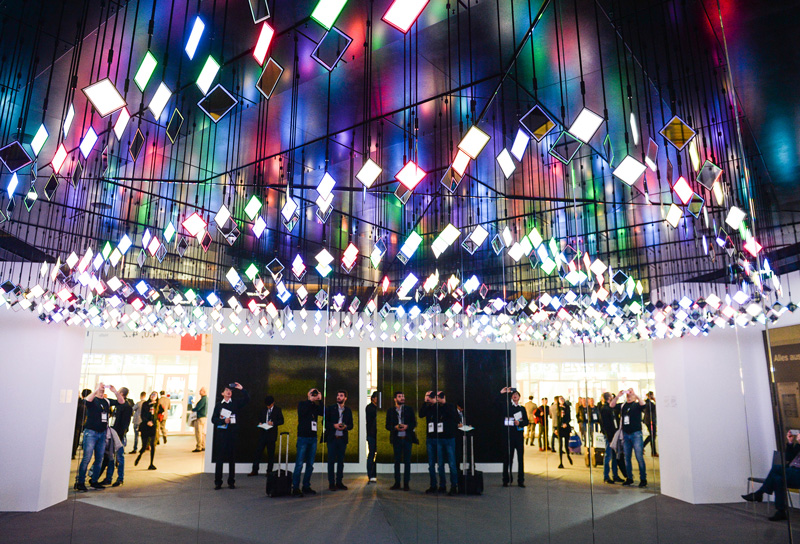 Picture: Astrature
LUXE PACK (03.10.2022 – 05.10.2022)
Luxe Pack 2022 attracts approximately 10,000 attendants from 98 countries. Among them are Chanel Parfums Beaute, Bulgari, Cartier Parfums, Mimaki and DHL. The event is the primary presentation stage for revealing around 300 exclusive innovations. These are presented during a diverse programme comprising keynotes, workshops, and an exhibition. Attendees can learn about the emerging trends via the post-event Trends Observer Report. The fair receives sectors such as F&B, pharmaceuticals, cosmetics, fashion, and R&D.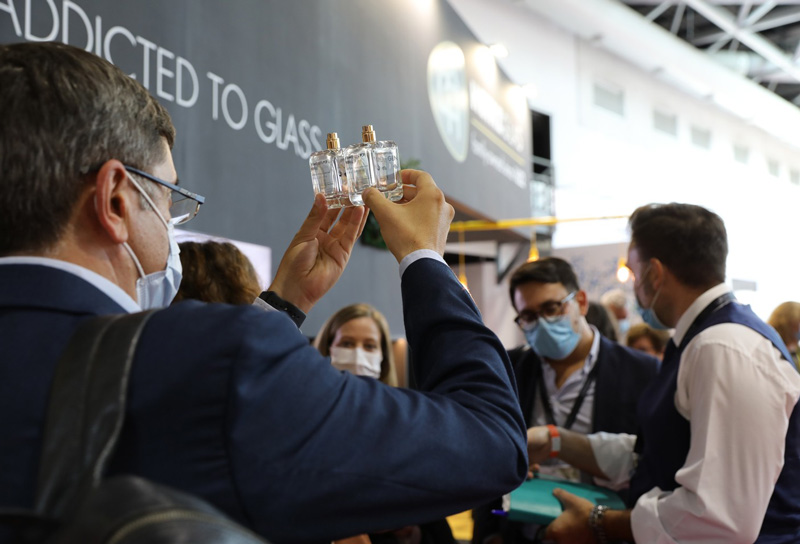 Picture: Luxe pack
EXPO REAL (04.10.2022 – 06.10.2022)
EXPO REAL presents the latest information about the banking, investment, and real estate sectors. It features various showstoppers, including an Innovation Forum. Included are also the World of Hospitality, and the EXPO REAL Forum, which focus on new trends and challenges. The event receives representatives from Credit Suisse, Deutsche Bank, and Siemens AG. Project developers, architects, city planners, regulatory agencies, and investors also attend it.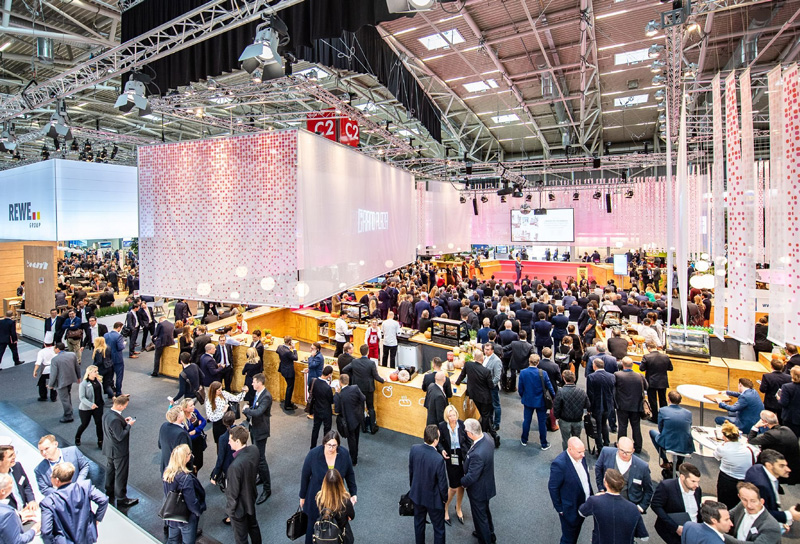 Picture: EXPO REAL
VISION (04.10.2022 – 06.10.2022)
Participants seeking the latest machine vision innovations should not overlook VISION 2022. It is the central presentation stage for the electronic and electrical engineering sectors. The participant group features Liebherr, Robert Bosch GmbH, Ricoh International BV, and Beckhoff. They furthermore include Hitachi Kokusai, Sony and Toshiba Teli Corporation. They present diverse wares ranging from infrared cameras to software. These are available in one of the many Theme Parks. Participants should not overlook the Guided Tours and VISION Award as well. Over 10,000 participants attend the biannual event.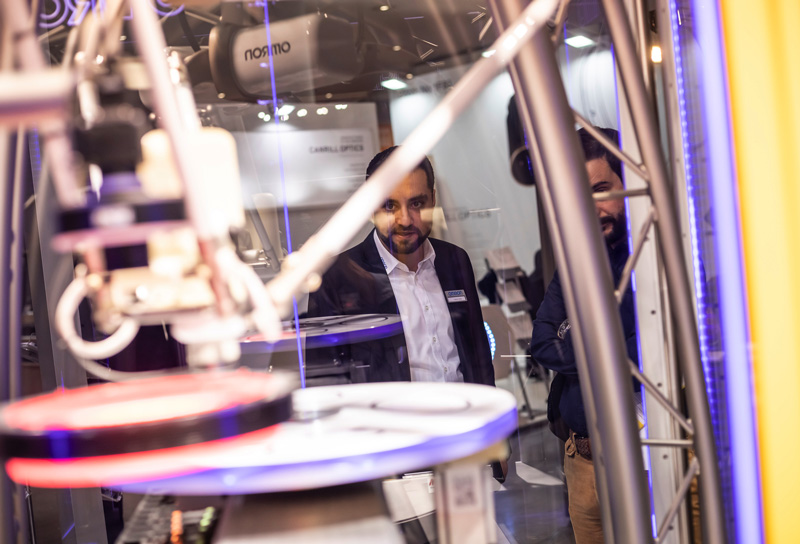 Picture: Messe Stuttgart
ScanPack (04.10.2022 – 07.10.2022)
ScanPack is a must-attend for around 17,000 participants from 55 countries. The event presents the latest experience advancements and packaging design/technology trends. A participant group featuring designers and thought-leaders discusses such topics during the event. Participants represent various industries such as F&B, wholesale, transportation, and cosmetics. Companies such as Henneken, Hitachi, Honeywell, Ishida, and Karcher represent the sectors. They additionally include König, Logitrans, Saint-Gobain, Stahl, and Weber.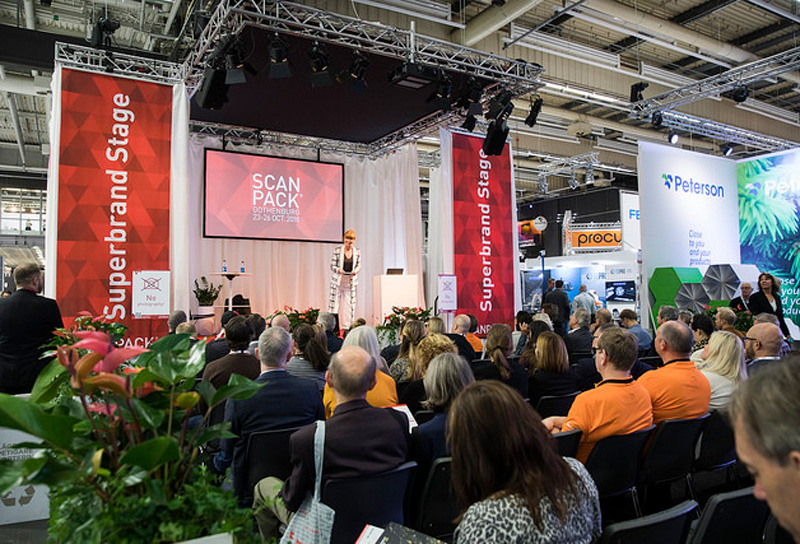 Picture: Scanpack
The automotive industry should not overlook INTERMOT Cologne 2022. It features over 1,000 exhibitors in main zones - Customised and E-Mobility. These present wares from the latest vehicle models to new customisation solutions. These are presented by companies such as Honda, Kawasaki, Larsson, and Suzuki. This results in an attendance of over 200,000 visitors from 40 countries. Attendants can also look forward to various stunt shows.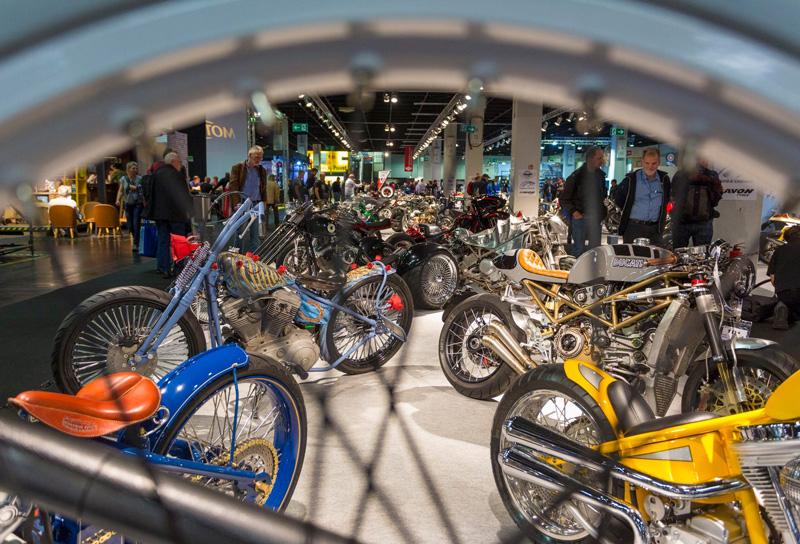 Picture: INTERMOT Köln
Chillventa (11.10.2022 – 13.10.2022)
The premier Chillventa places focus on refrigeration, ventilation, air-conditioning, and heating subjects. It is a must-attend for professionals in related sectors such as manufacturers. This is due to the event providing high-calibre expertise about these subjects via its support programme. It includes a Congress, exhibitor forums, guided tours, walkabout, presentations and exhibition. These feature over 1,000 exhibitors, including companies such as Bosch Automotive Service. This results in a participation rate of over 35,000 visitors.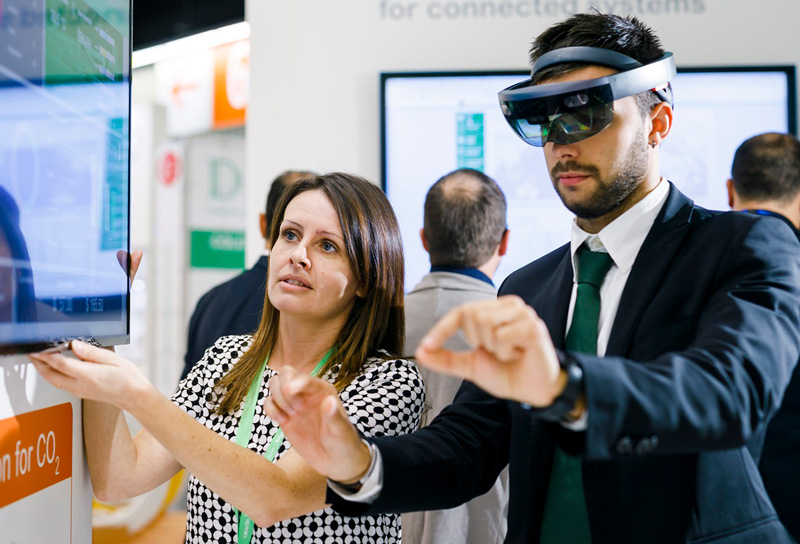 Picture: Chillventa Nuremberg Messe / Heiko Stahl
SIAL (15.10.2022 – 19.10.2022)
SIAL 2022 is an F&B industry trade fair with an intensive event schedule and pivotal importance. This includes lectures led by leading chefs, retailers, importers, associations, distributors, and producers. Heidi Chocolat, Nestle, and KFC Giga - Sunny Fruit are among the companies that comprise the attendant group. The event frequently exceeds a participation rate of 307,000 attendants. This includes over 7,000 exhibitors and around 300,000 visitors. Approximately 400,000 products from 119 countries are presented during the event. This is via its more than 15 product categories spanning all sections of the F&B industry. Attendants, for instance, can overview new frozen foods, delicatessen, and fresh foods. The product categories often include new additions, such as vegan alternatives. Examples include alternative protein or foods that focus on the latest trends.
Picture: SIAL
Members of the automotive industry should not overlook EQUIP AUTO. It overviews the latest opportunities and developments of the market segment. Various car manufacturers, distributors, repair shows, start-ups, and SMEs present these. This results in the presentation of wares from over 1,200 exhibitors. It also results in a visitation rate of over 95,000 visitors. This includes companies such as Castrol, Continental, Elf, Hyundai, Hitachi, Renault, and Bosch. Participants can also overview various topics via talks. These are often grouped into two or more themes, such as mobility.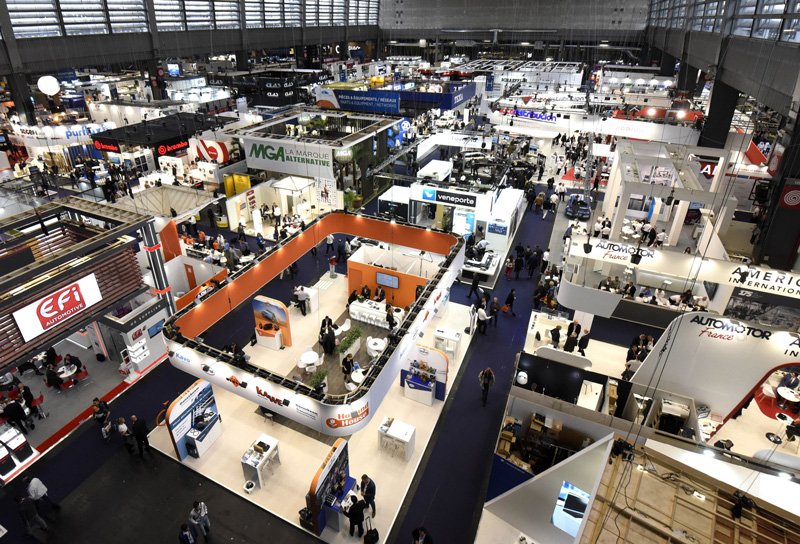 Picture: Equip Auto
Euronaval (18.10.2022 – 21.10.2022)
EURONAVAL presents the latest aircraft, defence, navy, ammunition, weapons, communication, and training advancements. Around 25,000 visitors, 350 media representatives, and over 450 exhibitors attend. The participant group features Airbus, Alcatel-Lucent Enterprises, Dassault Aviation, and Hyundai Heavy Industries. Lockheed Martin, Rolls-Royce Solutions GmbH, and Siemens Energy Global also attend. Because of its importance to the sector, the event often receives around 100 international and state delegations. This includes countries such as China or Germany.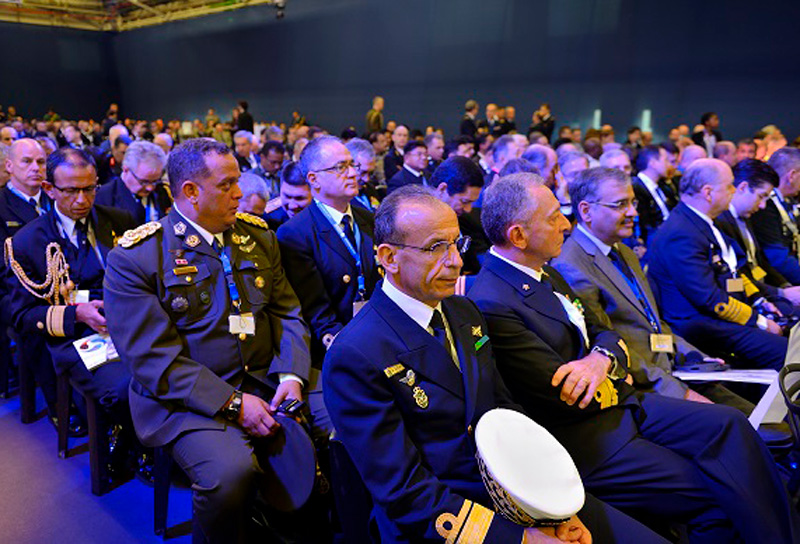 Picture: Euronaval
This is one of the must-attend events for end consumers and the publishing industry. It is a trade show that receives over 7,500 exhibitors and more than 300,000 attendees. More than 70% of the exhibitors travel from abroad to attend the fair. Its editions are always one-of-a-kind due to the unrepetitive event schedule. These include featuring a new Guest of Honour Country that presents its culture. The fair also incorporates more than 80 Public and International Events. These include various awards, networking meetings, publisher workshops, exhibitions, and media presentations. Often, such sub-events feature leading companies such as Pearson and Penguin Random House.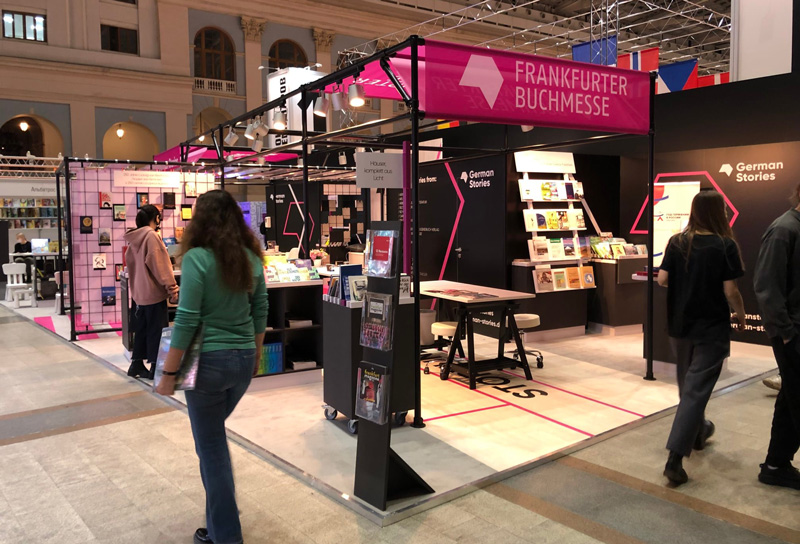 Picture: Frankfurt Book Fair
K MESSE (19.10.2022 – 26.10.2022)
The global plastics and rubber industry should not overlook K MESSE. This is because of event presents the latest information related to such materials. K MESSE, as a result, receives various members of the value chain and its related sectors. This includes manufacturers, providers, scientists, engineers, industry associations, R&D departments, and universities. Additionally, the fair is a must-attend for many related industries. Examples include the construction, agriculture, packaging, electrical, automotive, medical, and chemical sectors. This is because of the importance of rubber and plastics to these industries. Attendants can network, discuss topics, and earn recognition by taking part in the detailed event schedule. It spans keynotes, roundtables, conferences, and many other sub-events. The event receives, as a result, over 220,000 participants from 169 countries. Among them are companies such as Continental Industries Group Inc.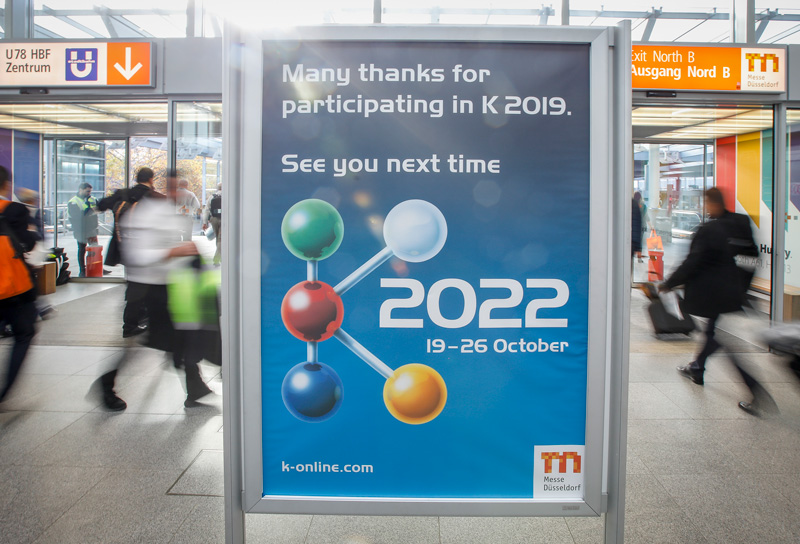 Picture: Messe Düsseldorf / ctillmann
Bauma (24.10.2022 – 30.10.2022)
Bauma is a triennial event of pivotal importance to the construction and mining industries. It features construction equipment, materials, processing, components, and services. It also presents the newest means of increasing the safety of industry members. Featured on 614,000 m2 of event space is a broad range of innovative wares presented by more than 3,500 exhibitors. This includes companies such as Komatsu, Hitachi, Hyundai, Adolf Würth, and ADLER. Apart from the impressive exhibition, attendees can also engage in various other sub-events. These span the Theme Days, the Forum, and the Innovation Award. This allows participants to conduct business, learn about new challenges, and earn recognition. The fair receives over 630,000 visitors. This includes decision-makers, industry associations, regulatory agencies, and state enterprises.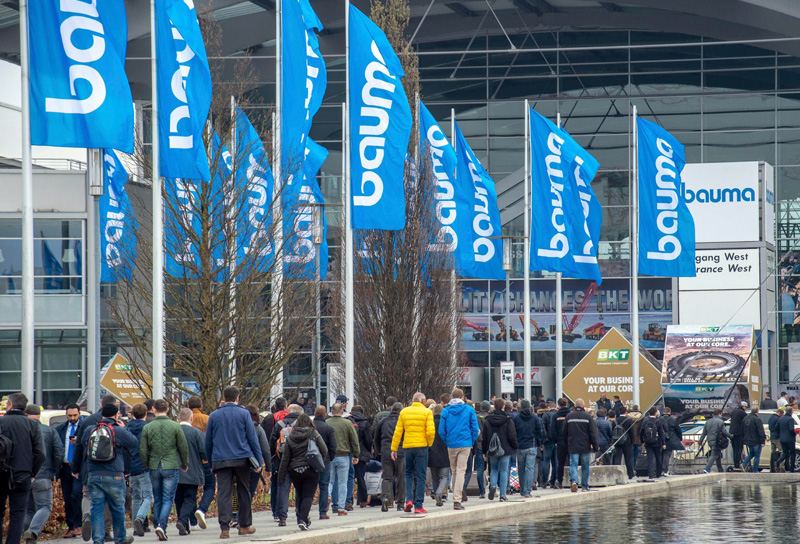 Picture: Copyright 2019, Messe München GmbH
EuroBLECH (25.10.2022 – 28.10.2022)
EuroBLECH 2022 marks the 26th edition of the leading sheet metalworking trade fair. It is one of the sector's pivotal trade shows. This is due to many innovations being presented via a comprehensive support schedule. It features live demonstrations and educational sub-events, such as lectures and conference sessions. These often discuss topics such as e-mobility, sustainability, and digitalisation. The event receives over 1,500 exhibitors and more than 56,000 visitors from over 100 countries. A notable feature of the participant group is the high concentration of decision-makers. 79% of the attending have such a position.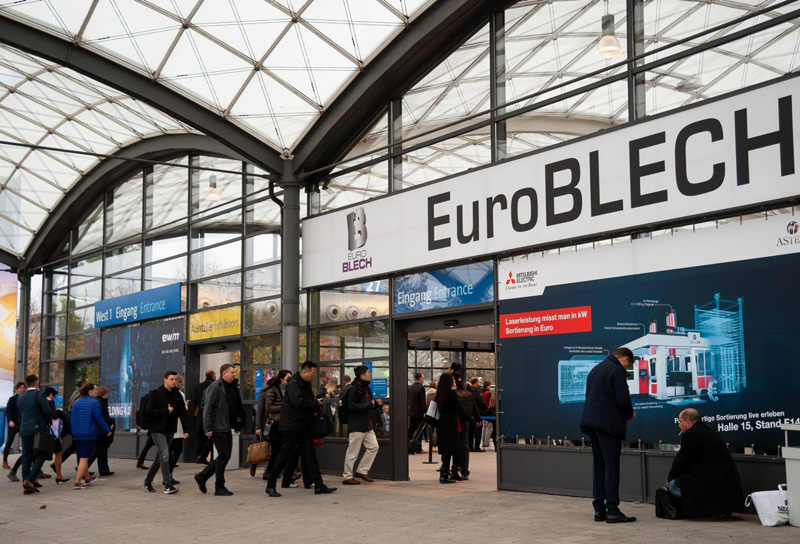 Picture: EuroBLECH
Interbad (25.10.2022 – 28.10.2022)
Interbad is among the central meeting platforms for Europe's medical/recreational bath industry. It is a trade fair that attracts over 450 exhibitors and more than 14,000 visitors, with 64% of the latter being decision-makers. Participants comprise hoteliers, spa owners, theme park managers, and other industry members. They attend to learn the latest technological advancements and creative designs. They can achieve such goals by overviewing product showcases and live demonstrations. This includes swimming pools, saunas, medicinal/leisure baths, fitness, spa, and other sections. Additionally, the fair offers vital networking and knowledge-providing events. One example is the International Sauna Congress. Participants can also look forward to many workshops and seminars. There is also the display area known as the Theming and Storytelling in leisure, pools, and spas.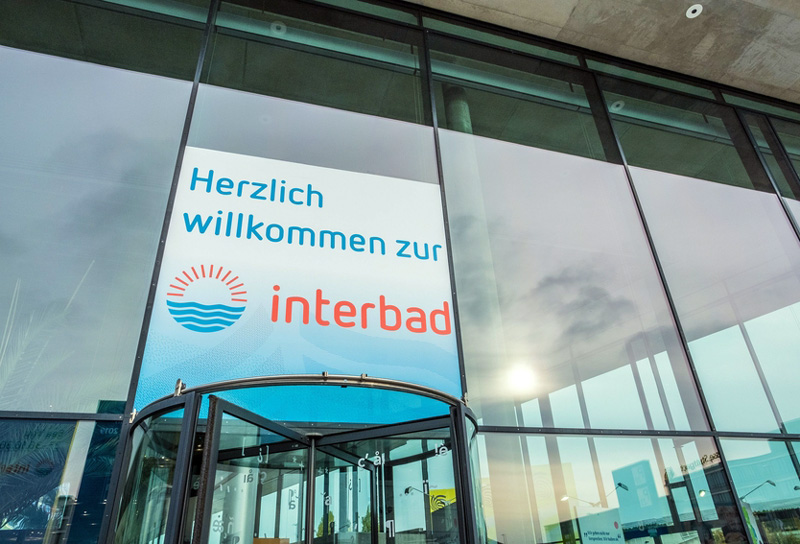 Picture: Landesmesse Stuttgart GmbH / Andreas FranzXaver Süß
Orgatec (25.10.2022 – 29.10.2022)
Orgatec 2022 is a must-attend for professionals related to optional working environments. It showcases the latest developments, such as office construction and organisation systems. Additionally, the event features a diversified support programme. It includes education sessions, symposiums, and guided tours. Examples include the Inspired Office Solutions show, the Materials4Future and the Guided Tours "Concepts and Products". The Fraunhofer Symposium "Menschen in Räumen" is also one of the sub-events to not overlook. Attendants should not disregard the various product presentations as well. They present the wares of leading companies, such as Sony Europe BV.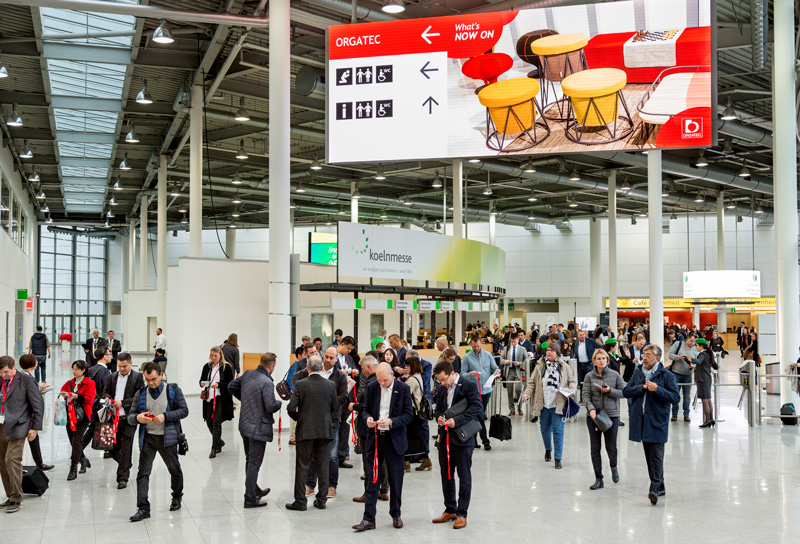 Picture: © Koelnmesse GmbH, Harald Fleissner
Beautyworld World East 2022 serves as the Middle East's major international beauty industry event. Over 42,500 participants attend the fair. The event features such attendance rates due to the diverse support programme. The participation rates are additionally high due to the emphasis on new trends. This occurs via showstoppers such as Beauty Tech, A World of Scents, and the Beauty Middle East Awards. Leading companies that attend include Eveline Cosmetics, HIKARI Laboratories, IFFCO Beauty, and Estel.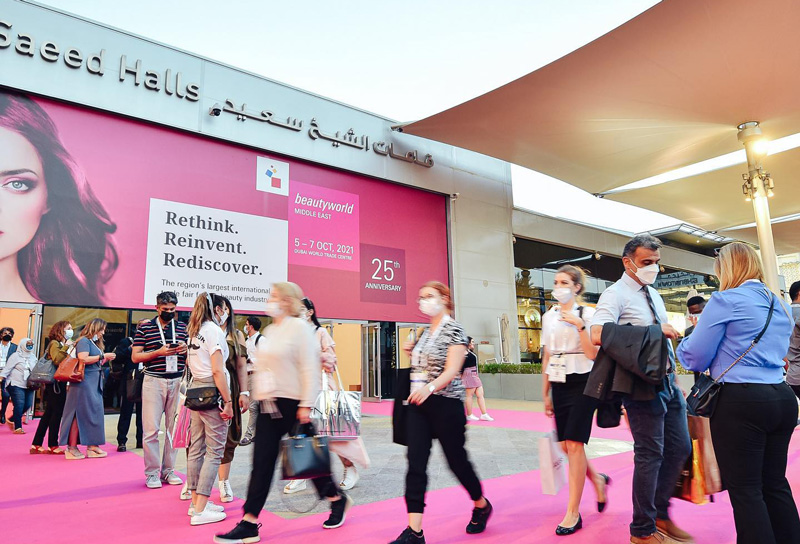 Picture: Beautyworld Middle East
Next critical steps to take
During October, industries can gain information by visiting top trade shows. Yet, understanding which trade exhibitions to attend is the first step toward success. Another critical step that should be completed is to book suitable hotel accommodations. It guarantees that you are prepared for the selected trade fair(s). There are various means of handling this task. This includes considering the offers provided by a comprehensive database.