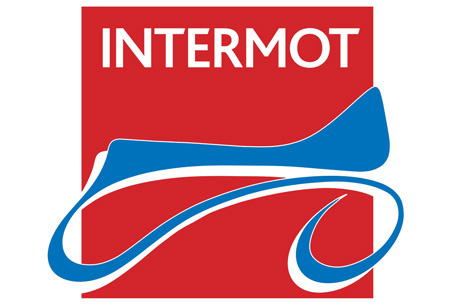 INTERMOT Cologne 2024
( 1 October 2024 - 6 October 2024 )
Organizer:
Koelnmesse GmbH
About the
event
Update
Salon INTERMOT Cologne 2024 will occur at Messe Cologne as a face-to-face exhibition. The edition will take place between the 1st and 6th of October 2024. The venue will not include coronavirus safeguards. This is due to the country countermanding its pandemic restrictions.
Preface
One of the pre-eminent global trade exhibitions for the automotive industry, in particular the motorcycle community, is the biannual INTERMOT Cologne. It is held biannually in Messe Cologne. It features over 1 000 exhibiting firms and more than 200 000 visitants from over 50 countries. This includes nations such as the Commonwealth of Australia, the People's Republic of China, Canada, and the Italian Republic. Over 65% of the exhibitors are from abroad. Attendants can learn about the latest visionary concepts, technical developments, and vehicle or product models. These span from engines to electric drives, e-bikes, and sports tourers. Earning recognition, networking, and expanding specialist knowledge are also attainable goals. Attendees of the fair vary from members of the motorcycle community to sports professionals. This encompasses service providers, tourism experts, workshop specialists, manufacturers, and packaging experts.
About INTERMOT Cologne
INTERMOT Cologne is attended by various industries, with the primary group comprising the automotive industry. This includes the workshop, motorcycle, and manufacturing sectors. Other industries that take part are services, sports, tourism, and packaging. Members of the banking, media, infrastructure, publishing and textile sectors also attend.

Salon INTERMOT Cologne features a diverse and highly engaging support programme. This includes various showstoppers extending from the Theme Worlds through the Specials Show to the Stunt Shows. Examples include the INTERMOT Stage, where the latest industry information is presented, and the AMD World Championship for custom bikes. At the fair, attendees can overview the wares of INTERMOT Cologne's exhibitor list, including leading enterprises such as:
OSRAM;
Harley-Davidson;
BMW;
Kawasaki;
KSR Group;
Motorex AG;
Suzuki Deutschland GmbH;
SW-MOTECH;
Triumph Motorrad;
Airhawk;
IXON;
Biker Church Europe.
INTERMOT Cologne Accommodation
Procure suitable accommodation for INTERMOT Cologne with Travel 2 Fairs Ltd. All that is necessary is to inform us about the rooms you need, how much you wish to spend, and your desired location. Travel 2 Fairs Ltd manages the rest. Reserve lodgings adjacent to Messe Cologne. This will improve your commuting time by gaining invaluable public transport access. We can inform you of the top-quality routes to take to the locale. Apart from reasonable lodging accommodation for expositions, we likewise provide transport services. One travel method to your hotel is to have a rentable car expecting you at the airport. Another is to schedule an airport transfer in both directions.
Event information might be outdated because of the coronavirus pandemic. More information is available from the organiser.
Past Iterations
INTERMOT Cologne 2018
The 2018 iteration of Intermot Cologne Germany (3rd to 7th of October 2018) set a new record for the trade show. The event received 1 041 exhibiting firms from 40 nations and approximately 220 000 visitants from around 100 countries. 66% of the exhibiting and 35% of the visiting were from abroad.
INTERMOT Cologne 2022
The 2022 edition of INTERMOT Cologne (4th to 9th of October 2022) received around 100 000 visitants from 75 nations (30% were from overseas) and around 500 exhibiting firms from 30 countries. Over 80% of the visitants were pleased with their participation. Over 1,800 motorbike and scooter models were presented at the event.
Our visitors
for the event
Our
Clients