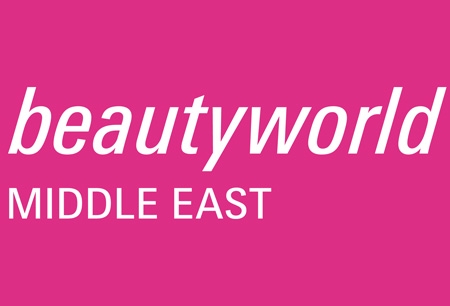 Beautyworld Middle East 2024
(28 October 2024 - 30 October 2024 )
Organizer:
Messe Frankfurt GmbH
About the
event
Update
Beautyworld Middle East 2024 will occur between the 28th and 30th of October 2024. The Dubai World Trade Center (DWTC) will not feature coronavirus safeguards for the live trade exhibition. This is due to the repealing of the country's pandemic restrictions.
Preface
Beautyworld Middle East is a pivotal beauty and cosmetics trade exhibition. It is a central meeting hub and event for diverse industry representatives. Among them are cosmetic artists, manufactory companies, vendors, influencers, importers, and distributors. Such participants attend to complete various goals. Among them are networking with decision-makers, studying market tendencies, expanding knowledge, and earning recognition. As a result, the annual trade fair event receives over 42 700 participants. This includes over 1 700 exhibitors and more than 41 000 visitors, with over 21 000 travelling from abroad. More than 130 nations attend the trade exposition. Among them are Saudi Arabia, Egypt, Australia, Brazil, Germany, and South Africa. The event occurs at the DWTC.
About Beautyworld Middle East
Beautyworld Middle East's agenda comprises many showstoppers. Among them is the comprehensive trade exhibition. It features product groups, such as beauty technology, packaging, and raw materials. Furthermore, the showstoppers include the Beautyworld Middle East Awards and Next in Beauty Conference. The Signature Scent, Beauty Tech, and Front Row specialised shows are also must-attends. Participants should likewise not overlook the School Masterclass and the Premium Club.
Beautyworld Middle East's exhibitor list features leading companies such as:
Faber-Castell Cosmetics;
Anubis Cosmetics;
Aqua Spa;
Carbonnel;
Carmel Cosmetics Labs;
Cosmo Cosmetics.
Among the industries that attend are cosmetics, health, beauty, and wellness. They also feature the wholesale, import & export, retail, hospitality, media, and distribution sectors.
Beautyworld Middle East Accommodation
Procure suitable accommodation for Beautyworld Middle East with Travel 2 Fairs Ltd. All that is necessary is to inform us about how many rooms you need, how much you wish to spend, and your desired location. Travel 2 Fairs Ltd manages the rest. Reserve lodgings adjacent to DWTC and gain valuable access to public transport. We can advise you on the best routes to take to the venue. Aside from affordable hotel accommodation for exhibitions, we also provide transport services. One way to travel to your hotel is to have a rent-a-car wait for you at the airport. Another is to schedule an airport transfer in both directions.

Event information might be outdated because of the coronavirus pandemic. More information is available from the organiser.
Past Iterations
Beautyworld Middle East 2021
Beautyworld Middle East 2021 occurred as a hybrid event. It consisted of a live trade exhibition and a complementing digital platform. The face-to-face aspect occurred at the DWTC. It featured strict coronavirus safeguards, such as social distancing. It was hosted between the 5th and 7th of October, 2021. The over 900 exhibitor firms from 52 nations considered the edition to be a success.
Beautyworld Middle East 2022
The 2022 iteration of the event featured over 1 400 exhibitor firms from 66 nations and more than 52 700 visitants from 139 countries. 97% of the visitors rated the event as satisfactory. 95% of the group reconfirmed their next-iteration attendance. Similarly, 91% of the exhibitors were pleased with the iteration. 96% confirmed their next-iteration participation.
Beautyworld Middle East 2023
Beautyworld Middle East 2023 occurred as a live trade exposition between the 30th of October and the 1st of November 2023. It was held in the DWTC and received over 1 750 exhibitants from 59 nations as well as more than 65 000 visitants from 156 countries.
Our visitors
for the event
Our
Clients